Click here for all posts in the Brand Experience Project.
I recently discovered that our cable bill included a random sports package that included channels that we never watch. Immediately I dreaded the process of having this removed, because we all know the horror stories about dealing with the cable company. I have previously had a good experience with the Comcast social media team, but this was a different beast.
My first stop was Comcast's website, and I am thrilled to report that it generally went very well, and I didn't even have to call! Let's review the process.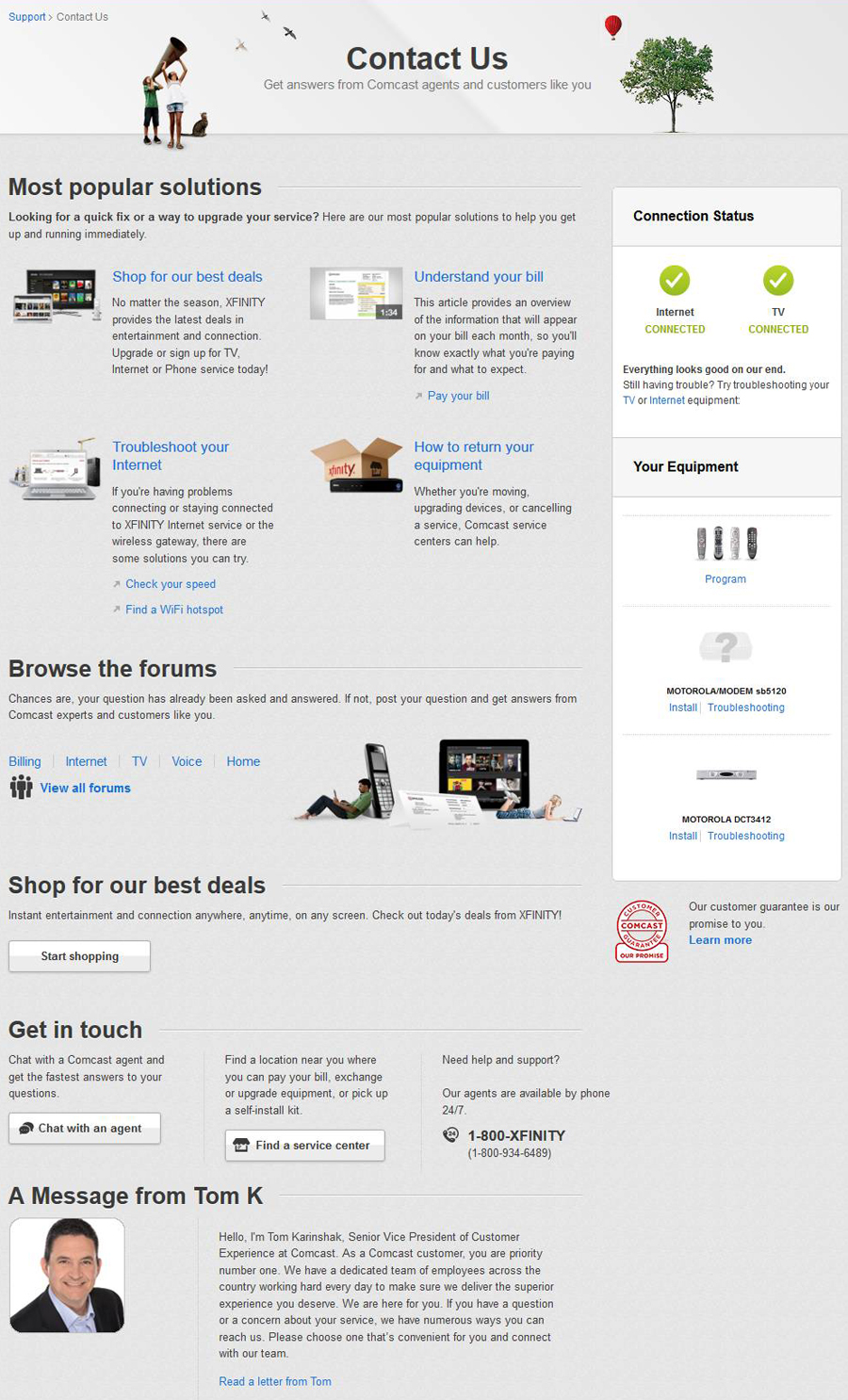 The "contact us" page has a LOT of options. It did take a moment to find the live chat, which I was actively looking for, since I didn't want to call.
Pretty simple options on what you would like to talk about.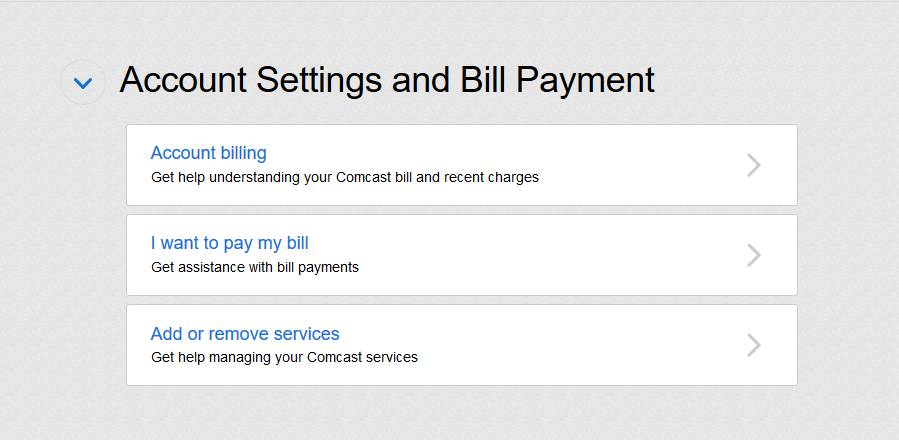 Even more options to narrow down your topic. I am shocked, surprised, and thrilled that "add or remove services" is even available.
Finally getting into the actual chat. I clearly explain what I would like.
A simple enough beginning, and I like the early promise of resolving my issue from my new friend Erick.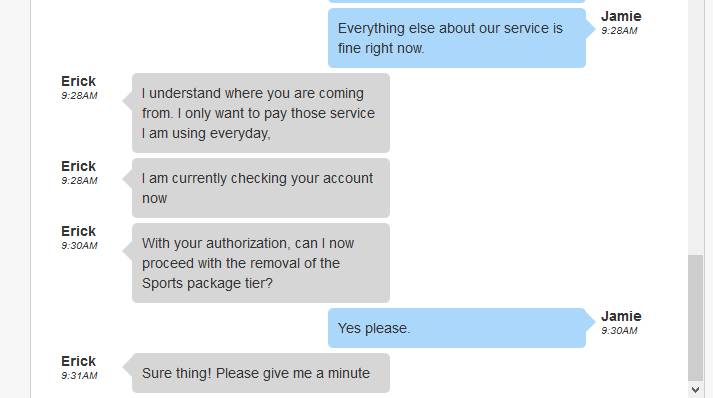 Sympathy for my plight! Amazing.
Seriously, I was not expecting this to be this simple at all. Haven't we all heard unfortunate stories about evil Comcast customer service people? Erick is wonderful!
We are closing it up now. When I get the impression that I'm being asked something specific to their process, I like to answer as clearly as possible.
The pleasure has been all mine, Erick. I can't believe how easy this was.
This took almost no time at all. I needed to remove the sports entertainment package that I wasn't using for $10 a month, and Erick did just that, with no drama or issue. Next up was the survey, which I am always more likely to take when I think it can benefit the person who just helped me.
I cannot stress enough how surprised I was that this task was so simple. Congratulations to Comcast for creating an environment that made it so easy for me to give you less money each month. You have created a delightful option for dealing with something that isn't fun at all, which is a customer service unicorn experience.
Save