To see all of my travel posts, click here. All images made with the Sony Alpha a550.
This post contains affiliate links, which means I receive a small commission if you make a purchase using these links.
You cannot go to the Everglades without taking an airboat tour. This isn't an official requirement, but it should be, because it is super fun. We ended up taking the last trip of the day back in February, which was great for lighting and a small crowd. Our wonderful tour was with Coopertown Airboats.
Airboats at the ready!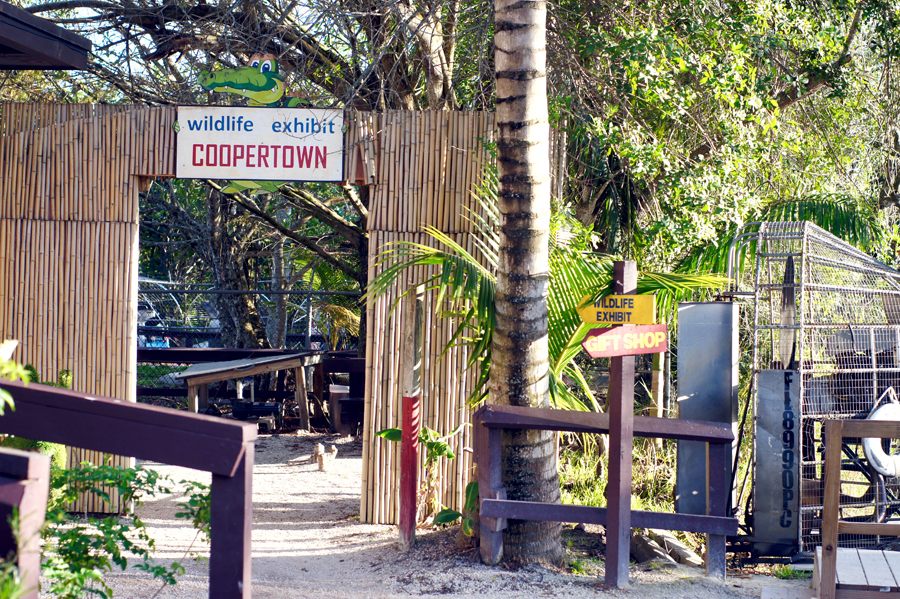 We didn't get a chance to check out the wildlife exhibit.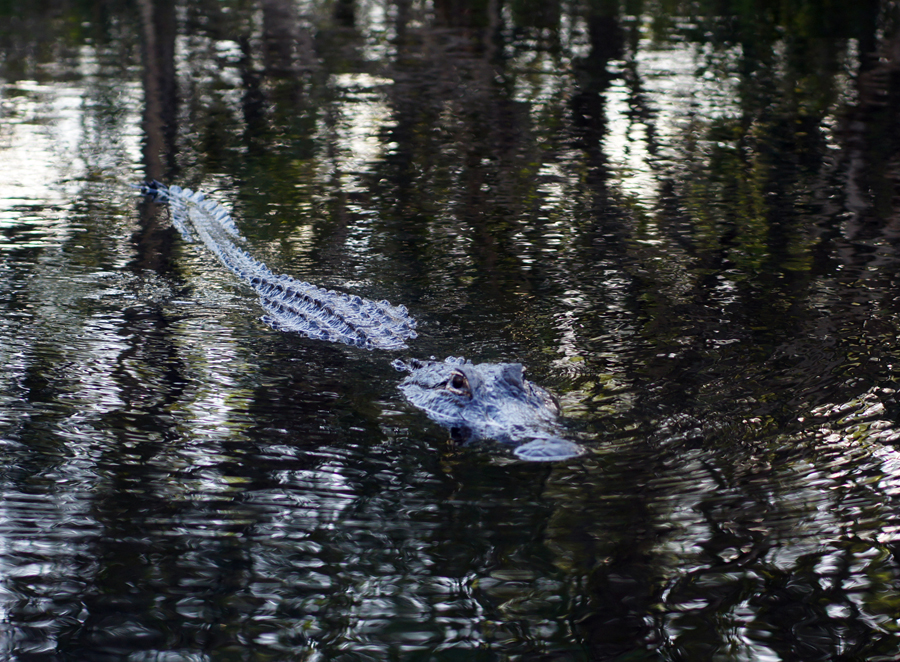 We saw this large alligator before the boat even left the dock.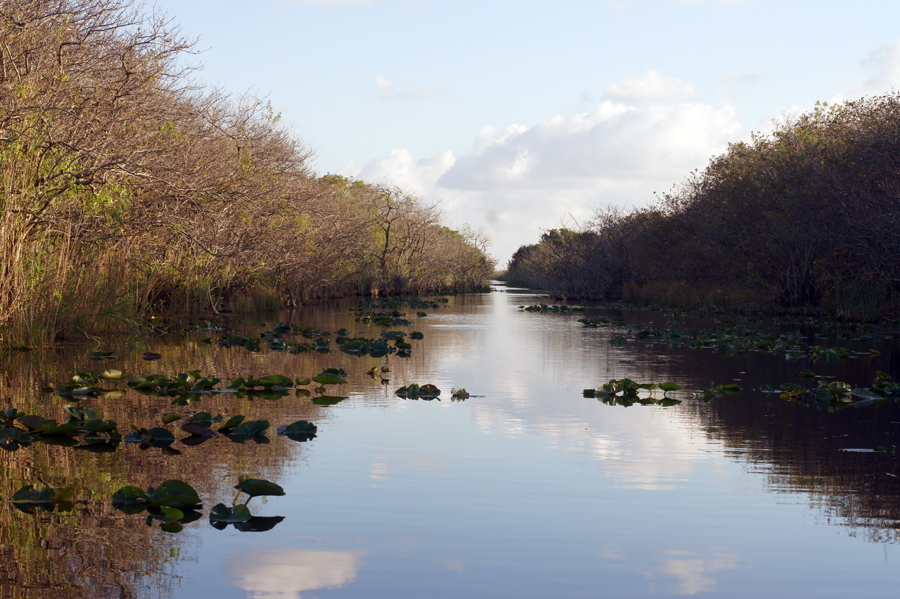 Beautiful light.
They turn the boat into high gear when you're out in the more open areas. It is LOUD and windy is an understatement.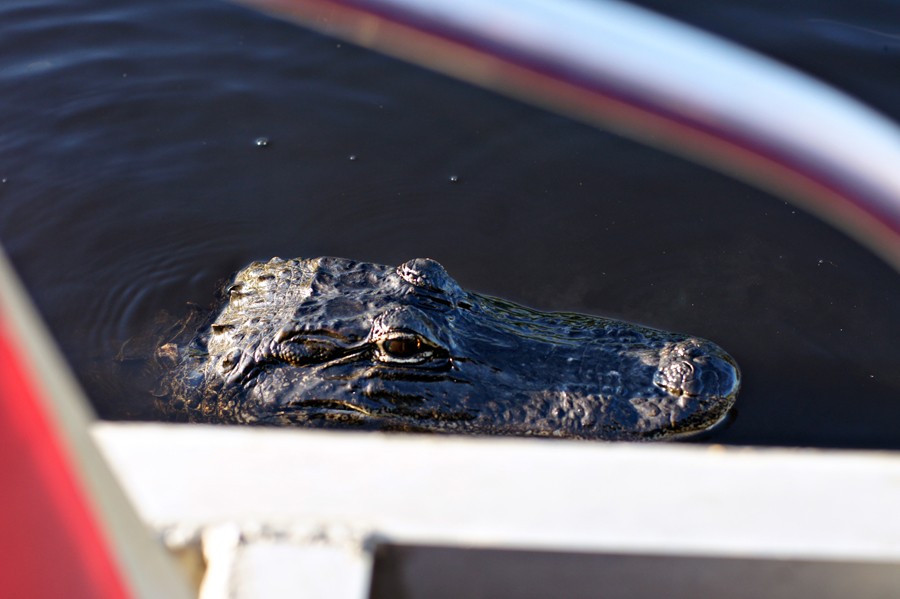 Close encounter.
Awkward-looking takeoff.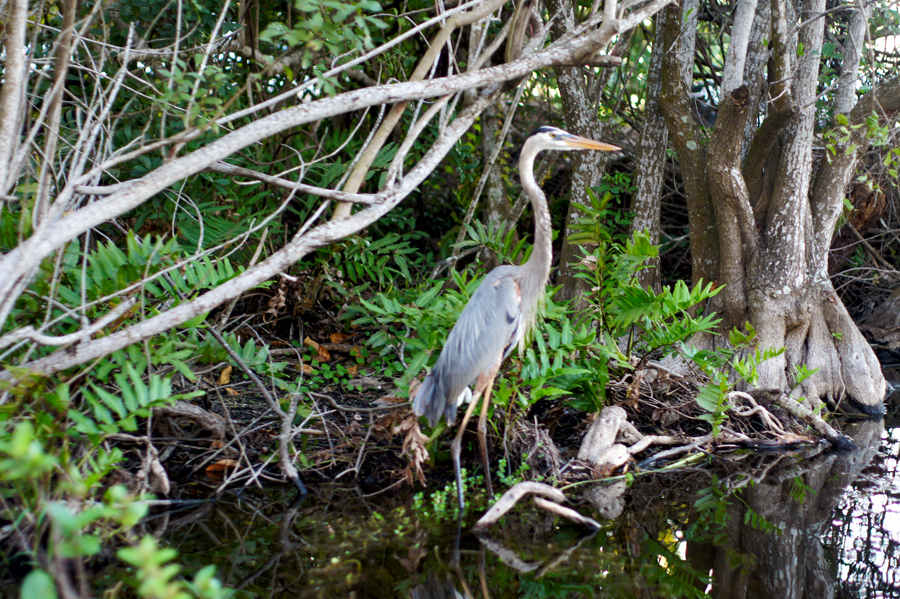 Great Blue Heron.
No time for checking out the restaurant. Always time for puns though.
(Phone photo) They let me hold a little alligator after the tour! Look at how happy I am.
We made our way to the other side of the highway to enjoy the sunset after the tour.
There are a lot of choices for airboat tours in the Everglades, and I don't have experience with them all, but I really enjoyed our experience with Coopertown Airboat Tours. I highly recommend checking it out the next time you are in the Florida Everglades.
Happy trails!
{ Comments on this entry are closed }