To see all of my travel posts, click here. All images taken with the Sony NEX-6. (The previous link is an affiliate link, which means I receive a small commission if you make a purchase using this link.)
This is my next post on the majesty of the Sponge Docks in Tarpon Springs, FL. Cannot recommend enough.
After our tour through the Greek Islands gift shop, we went for dinner at the amazing Hellas Restaurant & Bakery. This is our favorite choice at the Sponge Docks, as it will never disappoint you in your quest for delicious Greek food. The menu is large and varied, with many options. I am a creature of habit and so order the Chicken Souvlaki every time. Jess had some shrimp that looked amazing though, I might try that for next time. We also had the saganaki!
One of the reasons I love Hellas so much is the decor.
There is no lack of neon.
Clouds on the ceiling.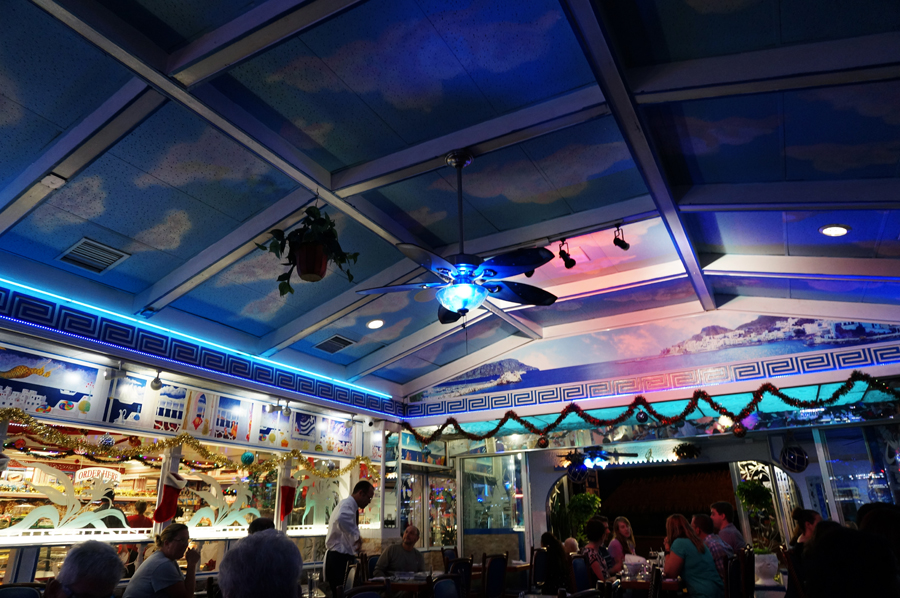 Holiday decor was also in place.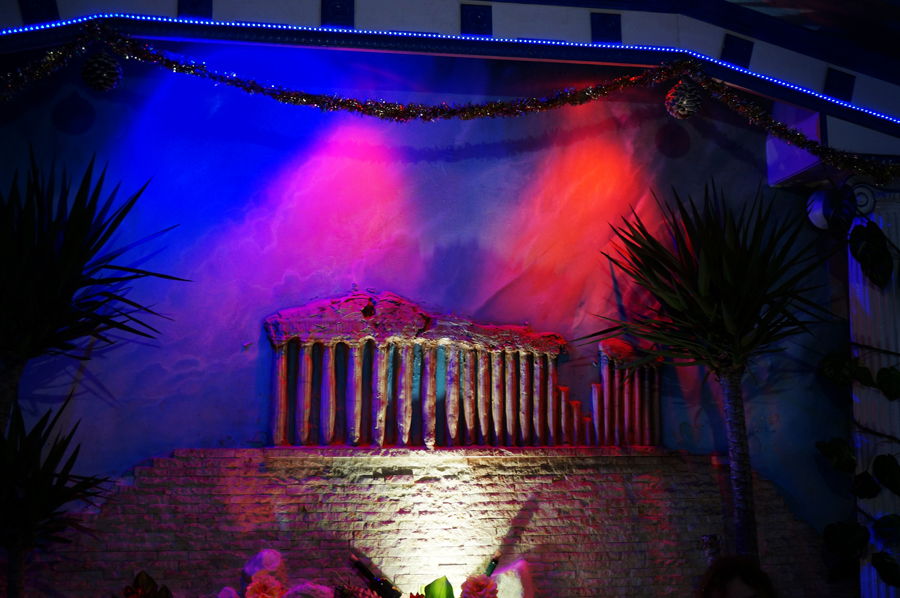 After our wonderful dinner, we moved on to the attached bakery!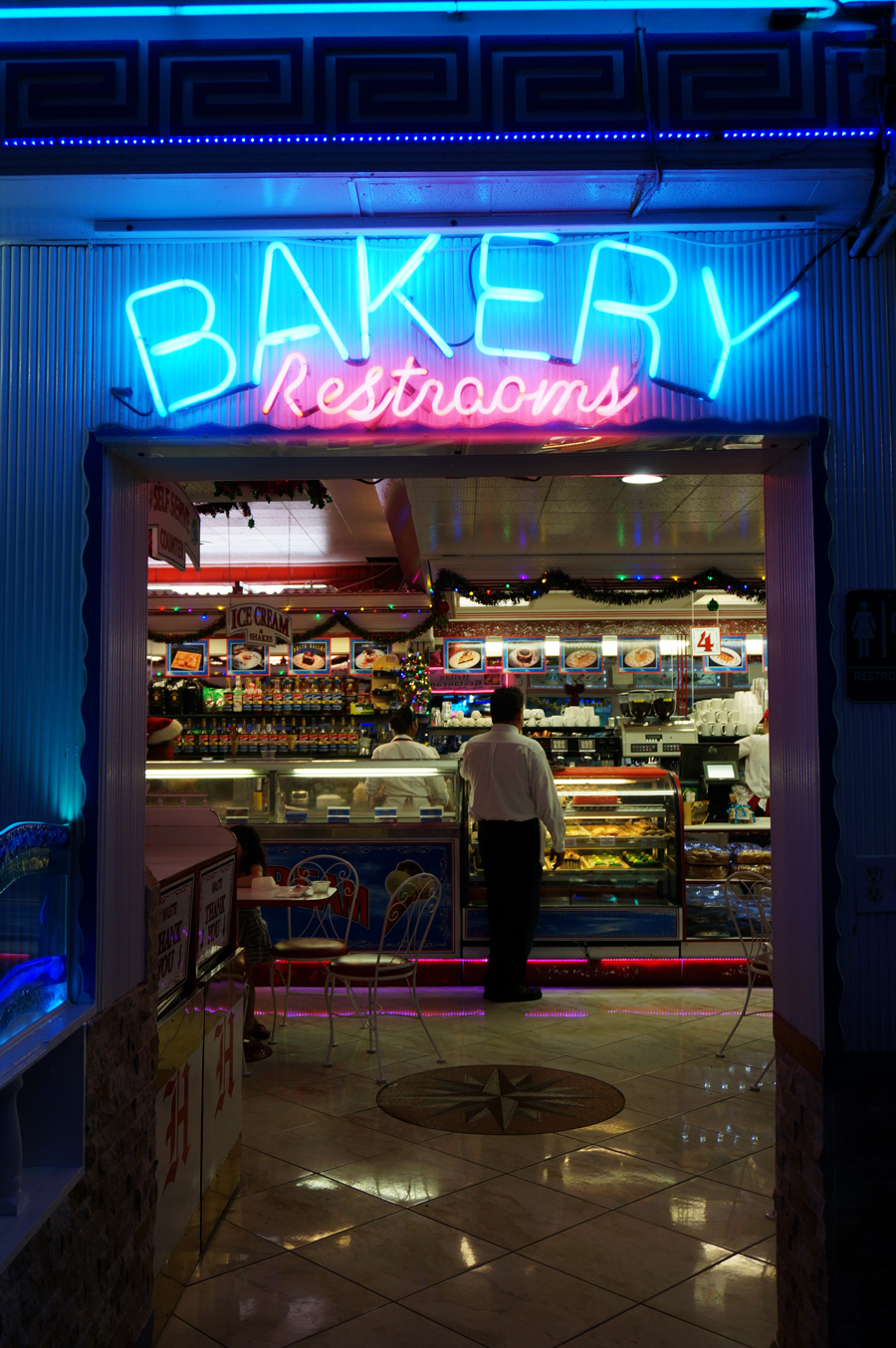 While we didn't eat at the restaurant so much during my younger years, I have distinct memories of getting coffee and baklava with friends in high school. The atmosphere in the bakery is not so unlike a diner in New Jersey.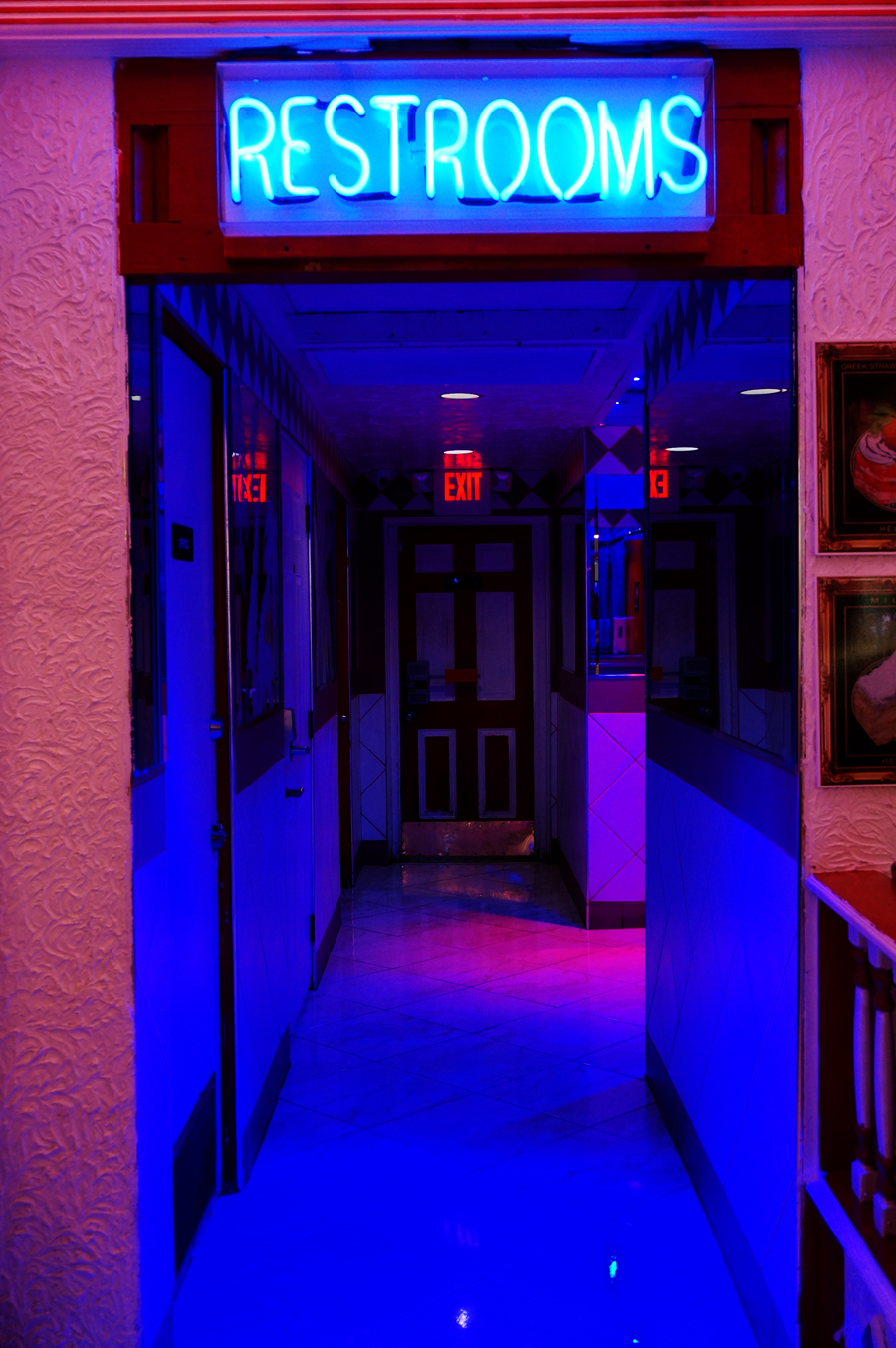 More neon!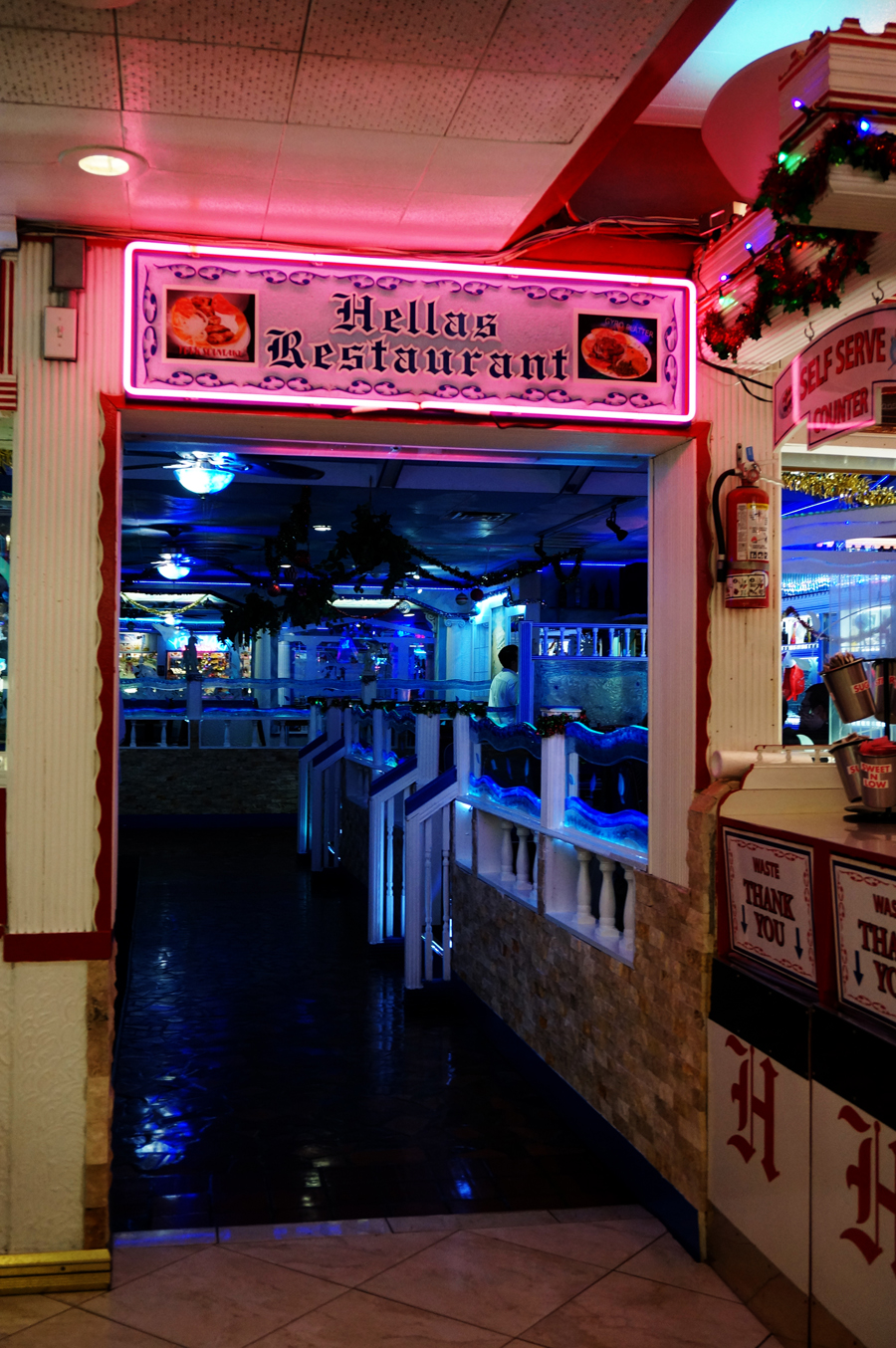 This is the view back into the restaurant.
The variety of baked goods are nothing to be messed with.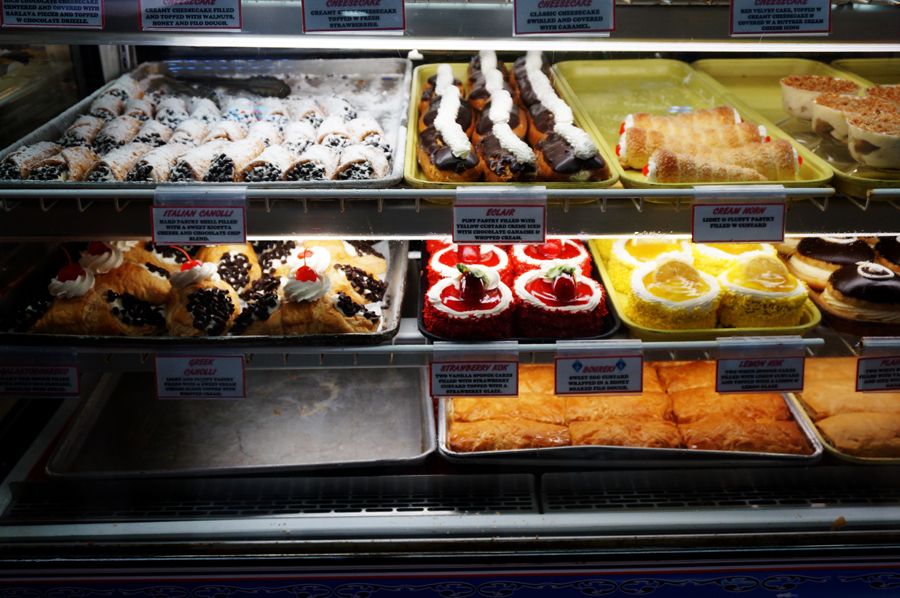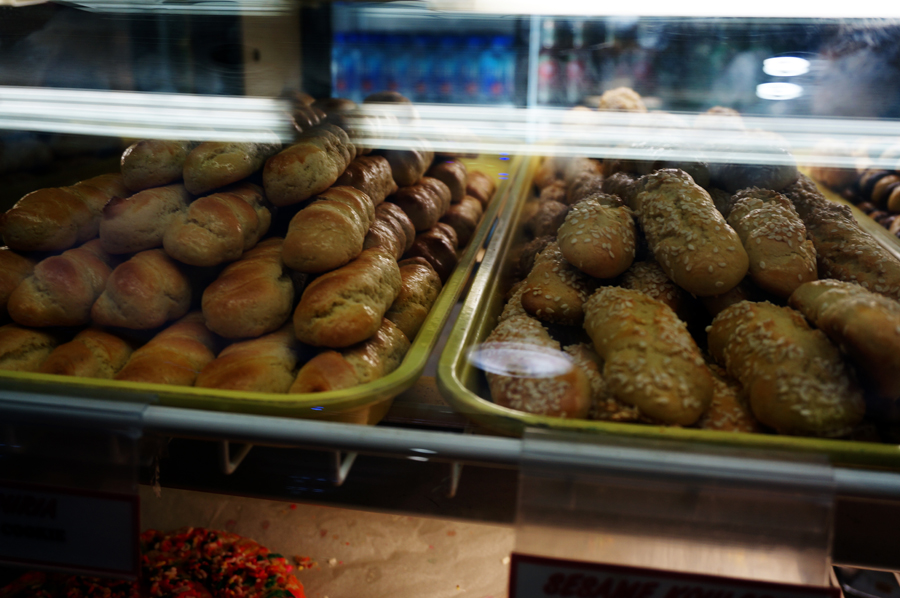 It is so hard to choose what to take home! Will and I bought some diples, baklava, and kataifi to go.
I cannot recommend this restaurant and bakery enough, if you make a trip to the Sponge Docks.