To see all of my travel posts, click here. All images taken with the Sony NEX-6. (The previous link is an affiliate link, which means I receive a small commission if you make a purchase using this link.)
I worked my way around the map once we had decided to go to Penn's Cave. My first inclination was to spend the night in Harrisburg, but once I realized that adding a bit of driving to the trip would let us visit Horseshoe Curve and then stay in Altoona for the evening, it was the obvious plan. We had been to Horseshoe Curve once before, in 2009 when we took a visit to the Laurel Highlands region of Pennsylvania. I felt that we hadn't spent enough time there, and I really wanted to go back, so we did!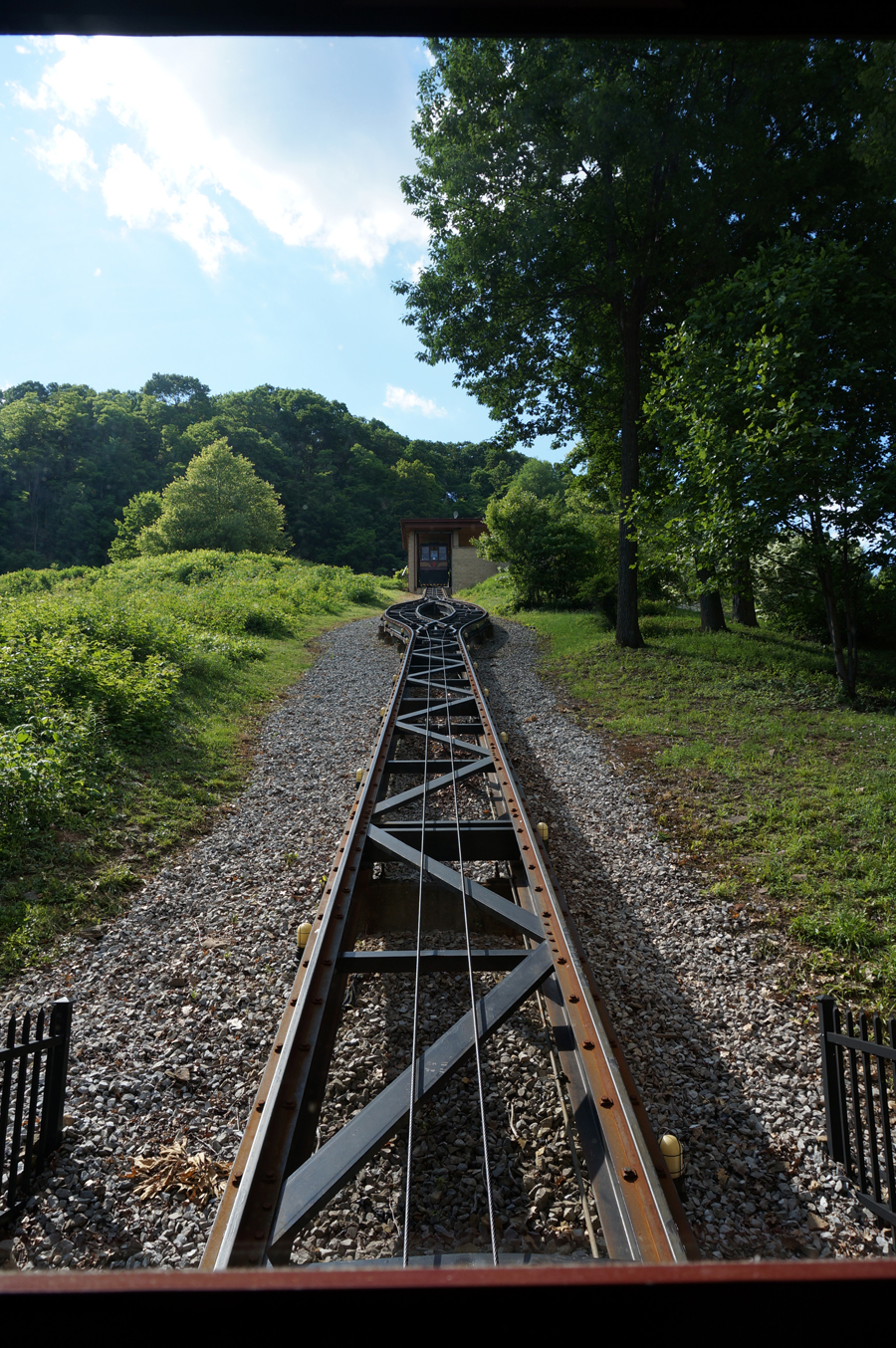 We rode the funicular to the top of Horseshoe Curve. We took the steps on the way back down.
A panorama from the top. You can see the train tracks on either side of the image, because this photo is taken from the center of the Horseshoe.
Horseshoe Curve was built as a way to stretch out an incline on the railroad in a time when the engines weren't strong enough to manage a steeper incline with lots of weight. This line of track is used a LOT, and so both times when we have visited, there are trains coming by every few minutes.
Train!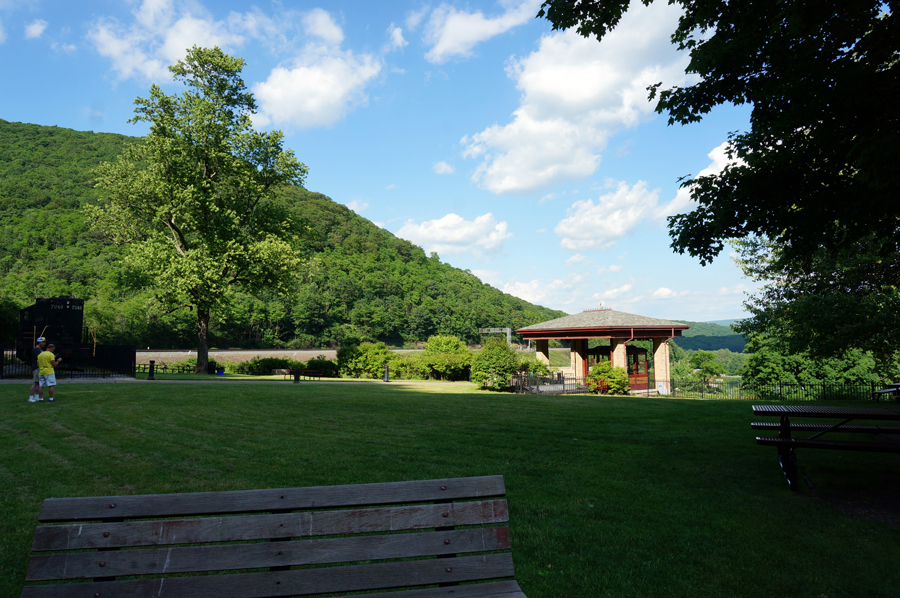 The parklike area at the top of the funicular is so lovely – there are benches, picnic tables, and lots of grass.
In this image, you can really see how this stretch of track is managing the incline.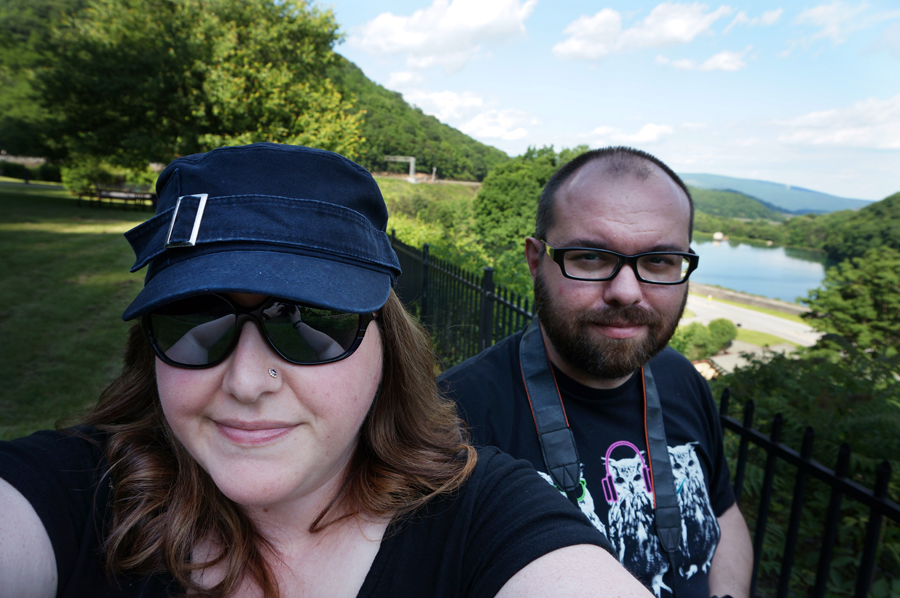 Obviously. That's my new road trip hat.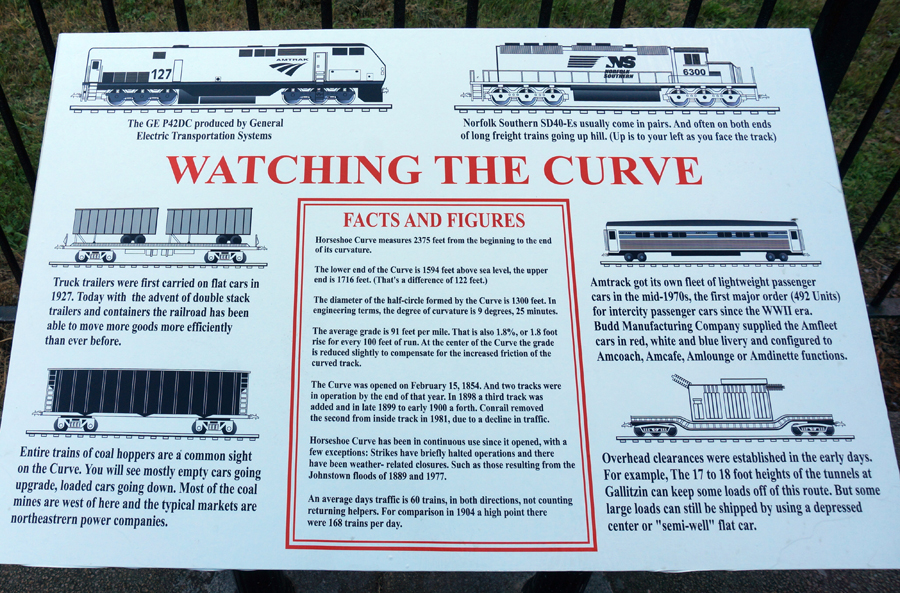 This informational sign is helpful.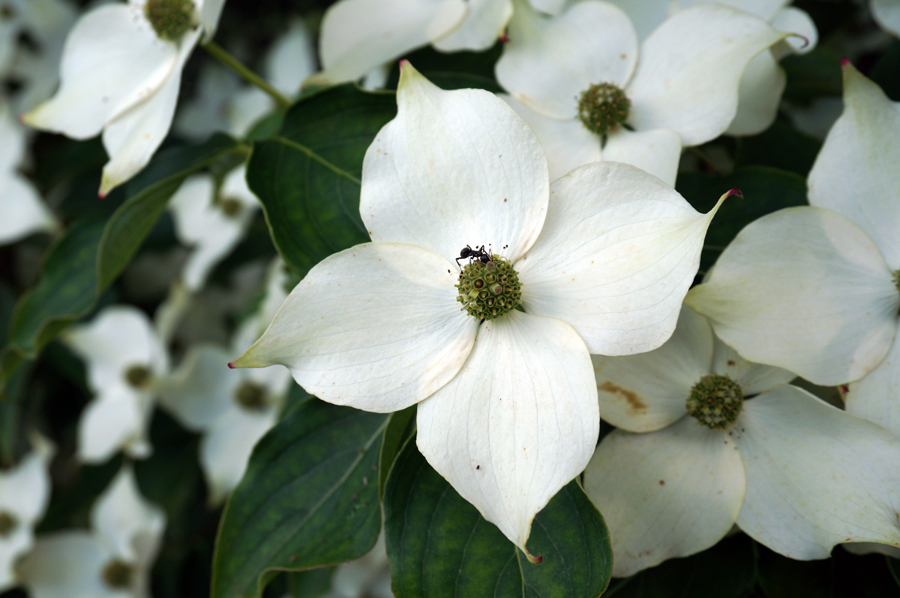 On our way back down the stairs.
If you or someone you know likes trains, I can't tell you enough to spend some time at Horseshoe Curve. I didn't go into detail about it here, but there is an entire museum to look around, a film to watch about the conception and construction of the curve, and a very cute gift shop. I have found that while it seems like it might be boring to watch trains go by, it is the experience of being surrounded by them as they pass that is really fun and exciting. We saw multiple freight trains and an Amtrak passenger train, which looked tiny in comparison. It was a beautiful day and a beautiful visit.
Happy trails!