To see all of my travel posts, click here. All images taken with the Sony NEX-6. (The previous link is an affiliate link, which means I receive a small commission if you make a purchase using this link.)
Another stop during our trip to New Orleans was Sucre. My personal connection to Sucre is that I have worked in the past with their website developer. The company had a big boost a few years back after being featured on Oprah.
The shop and cafe ended up being lovely in terms of both offerings and design.
It was dark by the time we were able to stop in.
The macarons were front and center, naturally.
Many other confections were also available. The presentation and design in these is also beautiful.
I imagine that signs with ingredient lists are quite important, to alert anyone about potential allergic reactions. These are informative and attractive.
There were many lovely gift options available as well.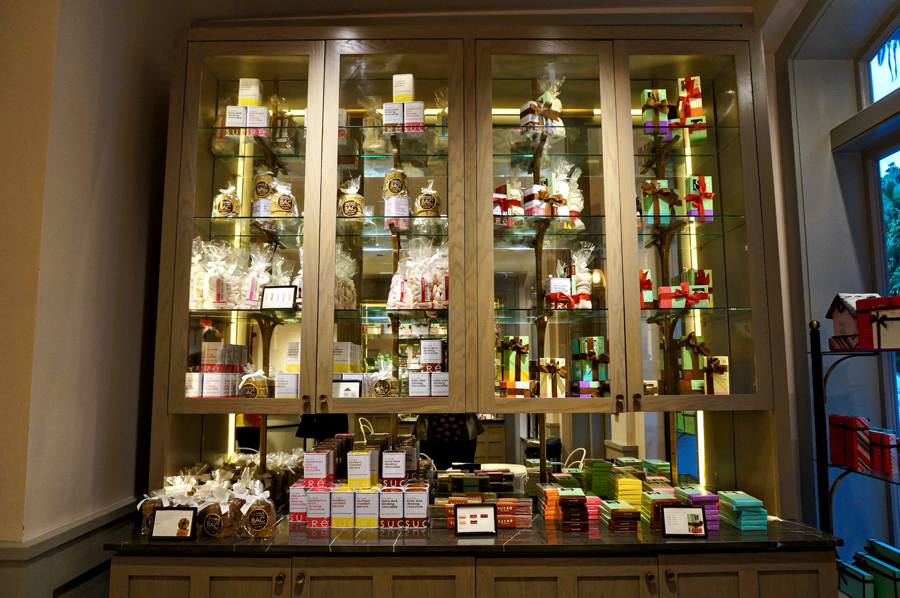 We took our box of macarons and wandered off into the rain – we enjoyed them later on as a way to tide ourselves over until dinner. They were intensely delicious.
Happy trails!