To see all of my travel posts, click here.
All images taken with the Sony NEX-6. (The previous link is an affiliate link, which means I receive a small commission if you make a purchase using this link.)
I'm not a big drinker. Like many others, I had a few moments I regret in college (and maybe a few after), but for the most part, I will go weeks at a time without a drink. My favorite alcoholic mixed drink is a Pimm's Cup, and whenever they are on the menu, I'm definitely ordering one.
During our trip to New Orleans, we didn't plan very well, and so on the night we tried to go to K-Paul's Louisiana Kitchen, there was a long wait. We were directed to go down the street to Napoleon House. Little did we know that we were walking into our new favorite bar.
Come on. It's so perfect that you have to go in.
Everything looks as old as it is.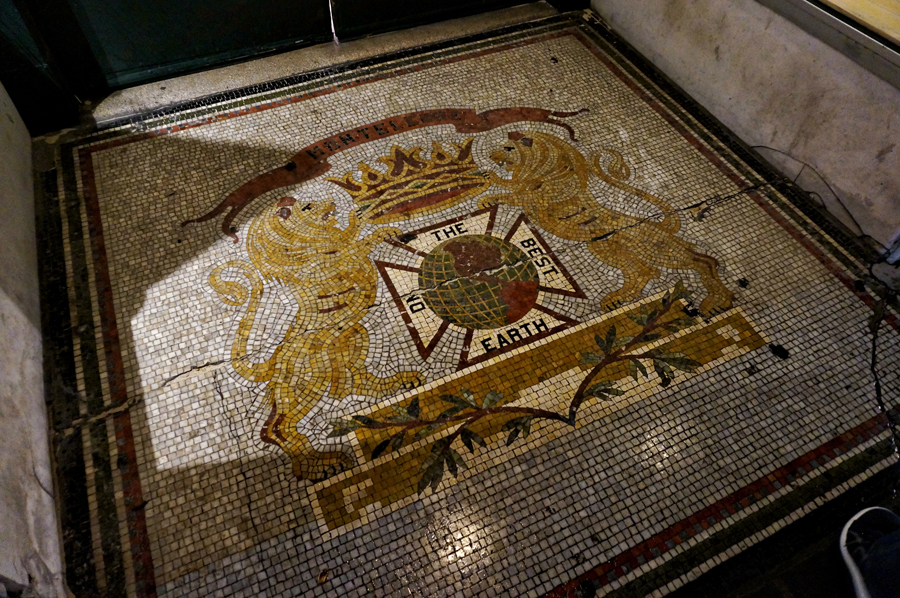 I'm including both images for a full look at the tile details in the entryway.
It is very dark in the Napoleon House, so the next few images are a bit questionable. Don't let that stop you!
Here's the look when you walk in the front door. Even with the blur, you can almost taste the air in this bar. It's incredibly atmospheric.
From the Napoleon House website:
For almost two centuries, the beloved landmark, The Napoleon House, on the corner of Chartres and St. Louis streets in the historical French Quarter of New Orleans, exudes a European charm that is a mecca for civilized drinking and eating. Its vibrant history prevails-the optimistic plot to provide refuge for the exiled Napoleon Bonaparte by the original owner, Nicholas Girod, Mayor of New Orleans from 1812 to 1815, did not come to pass for the emperor. The building has been known as the Napoleon House ever since, either as an Italian grocery store to a restaurant with countless servings of the signature Pimm's Cup and long list of classic Creole favorites.
Multiple Pimm's Cups! I went for the original, multiple times. (Perhaps before I took this photo.)
We had to leave Napoleon House before we wanted to, as we got the call that our table was ready down the street. However, we definitely went back the following night before we had dinner reservations at Sylvain.
Old and new(ish) combine well.
A bar with lamps! Does it get better?
Will is having a Pimm's Cup here as well. Normally he goes for the Sazerac, a New Orleans classic.
In what is one of my new happy places in the world, with my favorite beverage.
I cannot wait to go back to New Orleans. I know that all of our trips there will mean multiple stops at the Napoleon House.
Happy trails!
{ Comments on this entry are closed }