Click here for all posts in the Brand Experience Project.
I'm back with a look at the packaging of my order from Warby Parker during my Home Try-On process. To see part 1 of my Warby Parker experience, click here, and for part 2, click here.
Anyone who has read any of my Brand Experience posts knows that I really love customized boxes. Warby Parker are in the advantageous position of shipping the same sized items again and again, so it makes total sense that the boxes are super-custom.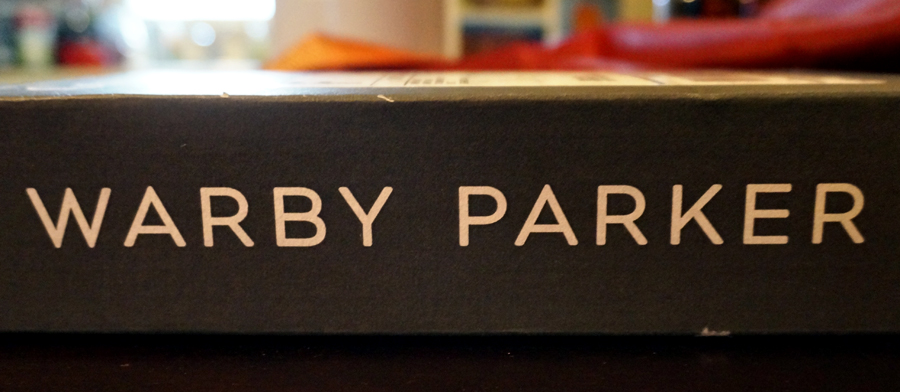 Nice touch!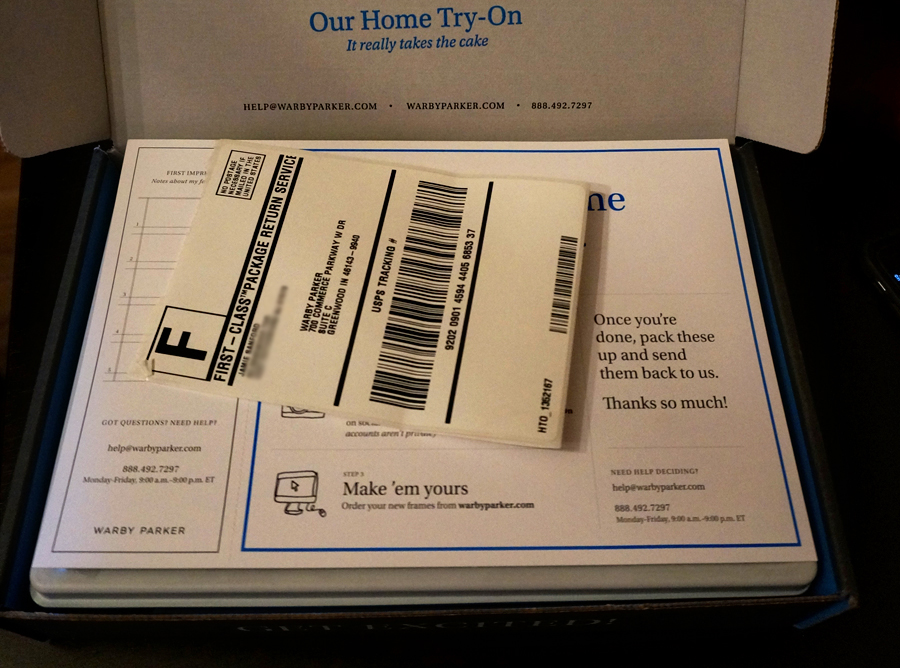 On top when you open the box, the return shipping label.
The inside top of the box is printed, and now I can go back to the first post and realize why they really want you to pick five frames to try on. They are invested in the five. This is very cute. I don't know why the blue text is not lined up properly. It almost looks like a stamp?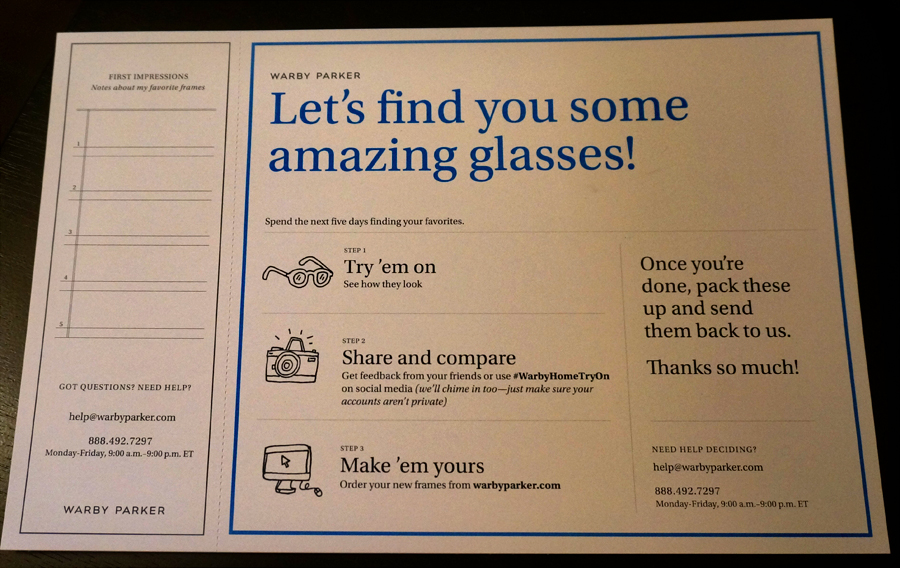 The insert in the package is on beautiful heavy card stock, which I am a sucker for, and has space for you to make notes on each frame, as well as instructions for trying out the frames, and sharing images on social media to get opinions from others, including the Warby Parker team. I really love this insert.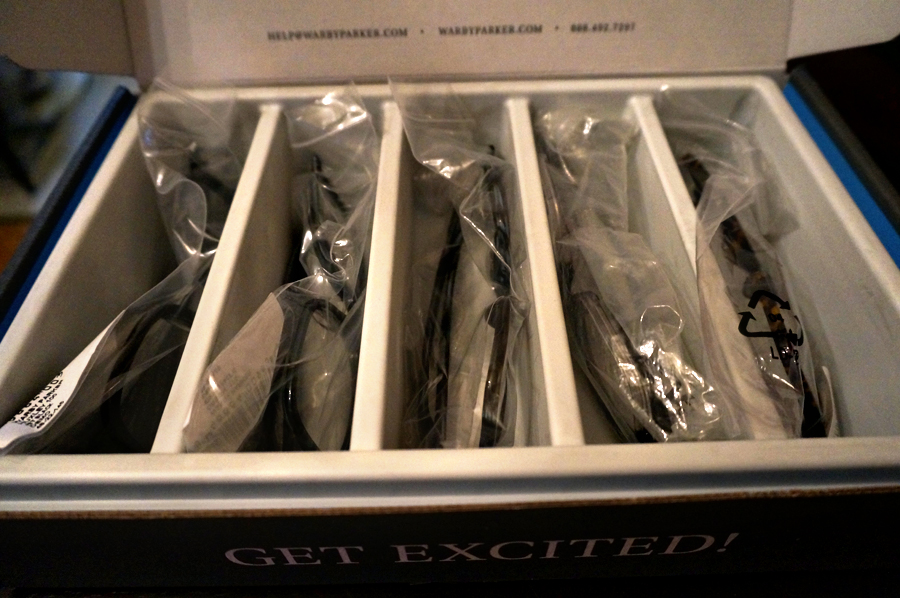 The glasses are all individually cased on the tray for five (obviously removable so that WP can re-use it, which is great), all in plastic bags, and some of my glasses even had a single sleeve over one of the arms (arms?) for further protection.
Each pair's bag is labeled, and luckily, re-matching them isn't difficult because the names are also printed on the frames.
Here are Chamberlain (top) and Clark (bottom), my final 2 picks. Clark is the winner!
Have you tried the Warby Parker Home Try-On? I think its a great option for people who want to order online but aren't sure about frame shape or size. If you're looking for glasses, try them out.
Save