Click here for all posts in the Brand Experience Project.
Today, an examination of a product that brings me so much joy.
I wish I remembered where I first saw that Sperry was releasing a line of Jaws-themed shoes for the summer. As soon as I did know, I was on the Journeys website, shopping for a pair of slip-ons that fulfilled every need I have as a massive fan of the original Jaws film.
Once I received them, I was even more excited. Lots of photos to come!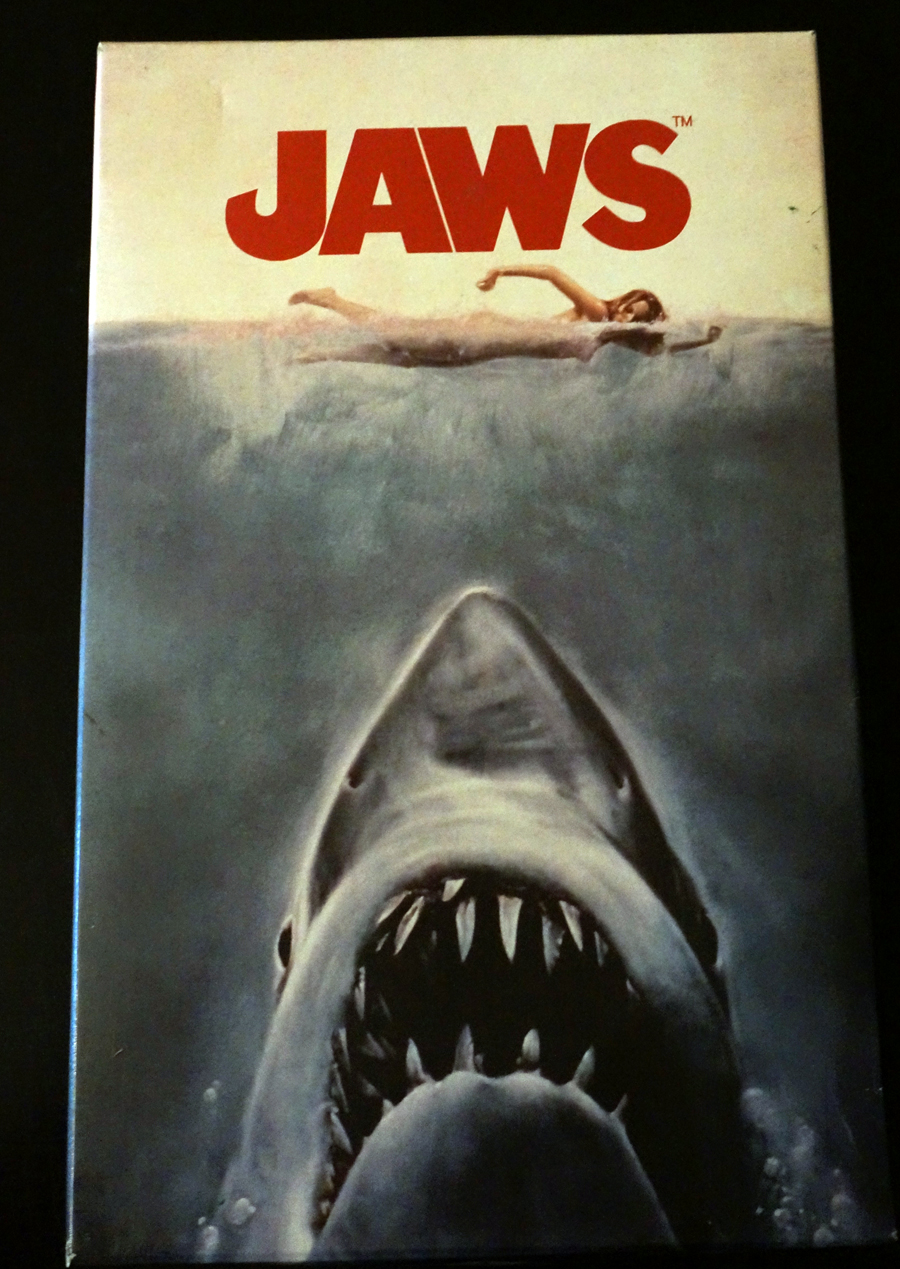 The top of the shoe box. Note the TM on the Jaws logo. I noted on a previous Star Wars x Vans post that I found it strange that the Star Wars logo does not feature a trademark.
Blood-soaked tissue paper!
The commitment to excellent packaging here is so wonderful. Custom boxing, custom tissue paper, it's all there.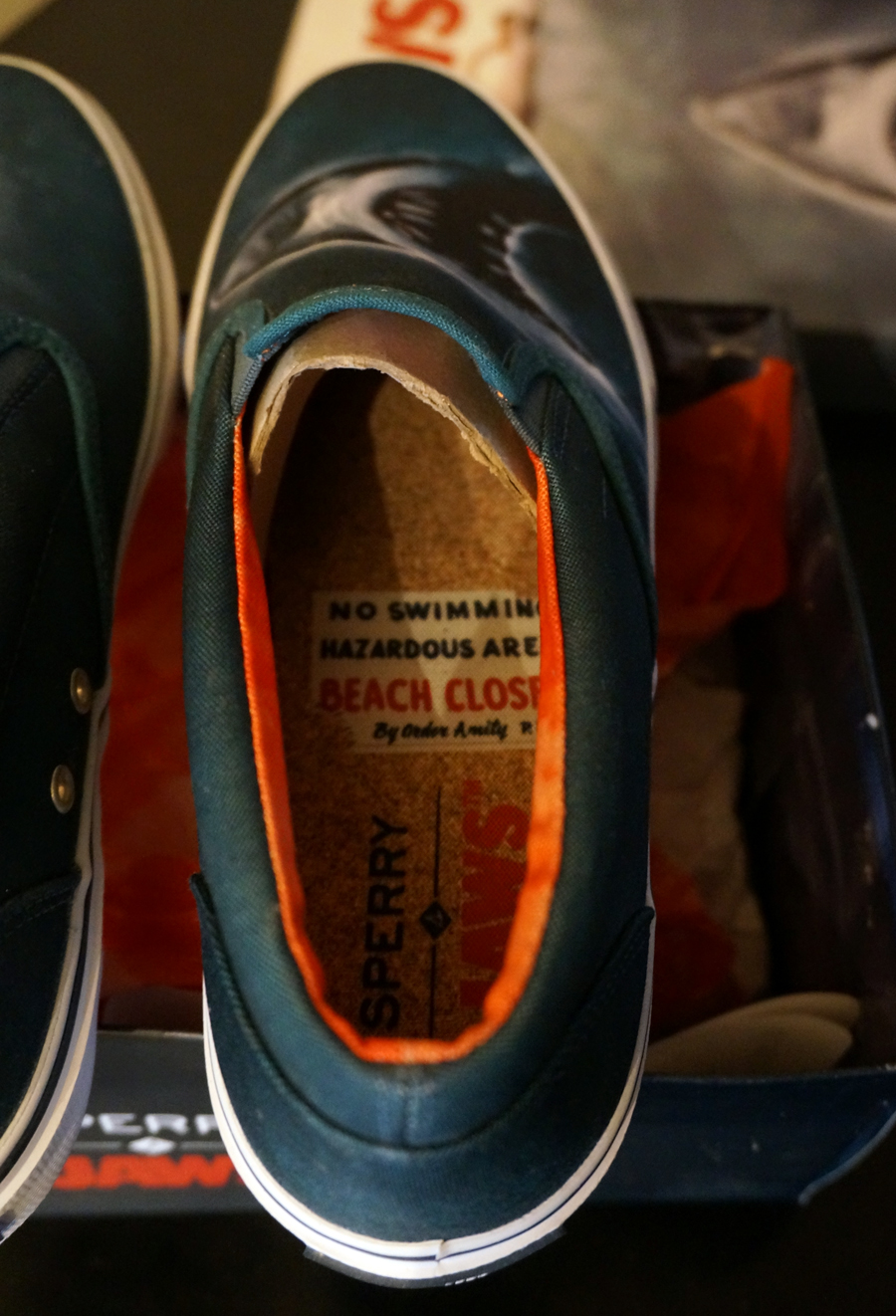 A blurryish look at the inside of the shoe shows a continuation of the bloody cloth theme in the shoe liner, and an incredible recreation of the famous "Beach Closed" sign from the film on the inside of the shoe. I cannot say enough about product design of this nature, meant to be a constant delight to the person who is buying something. As such a big fan of the movie, I am so charmed by the attention to detail taking place inside my new shoes. I am excited for the Sperry designers to have gone the distance in creating a pair of shoes that are a true collector's item.
The inside of the lid of the box also features the "Beach Closed" sign.
Check out my new favorite sneakers. They are truly amazing.
Congratulations to the Sperry team for this amazing collaboration, and incredible commitment to design.
My slip-ons seem to be the most popular option in the Sperry x Jaws collection. They can still be purchased on Journeys.com. Sperry is still offering the other shoes in the collection – see below.
This post contains affiliate links, which means I receive a small commission if you make a purchase using these links.
Save
Save
{ Comments on this entry are closed }