Click here for all posts in the Brand Experience Project.
Here is part 1 of my Brand Experience project looking at my Shari's Berries experience.
After writing part 1 of this series, I sent the link via Twitter to Shari's Berries. I have done this with every brand I've written about, just to give them a heads up. Here's the tweet exchange that followed.
After this ended, I started getting direct messages from SB instead of public tweets. I was apologized to for the issue, and offered replacement berries. Obviously, I was not going to say no! (read from the bottom up)
I received new berries on Saturday, as promised. Thanks to Will for the photos.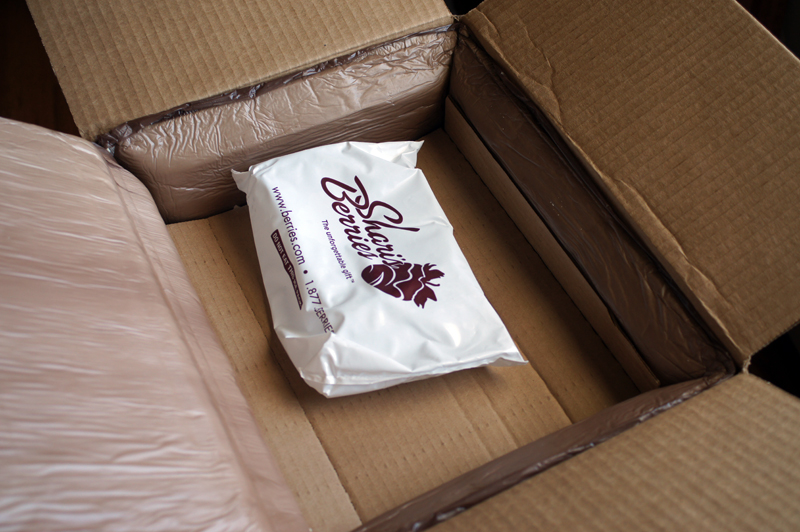 I guess it is standard practice to have this ice pack flying around in the box.
These berries were in much better shape when we opened the box. There's a bit of strawberry juice there, but these were sitting on my doorstep for at least 2 hours before I got home, so that's forgivable.
You'll note that this is another case of the berries not looking exactly as promised. Here's the product page for these champagne strawberries. There were no green tops, and no red sticking out to see. I discussed this with a colleague and she suggested that the strawberries might have a slightly better shelf life when totally encased on chocolate. I don't know if that is true, but it is certainly a possibility.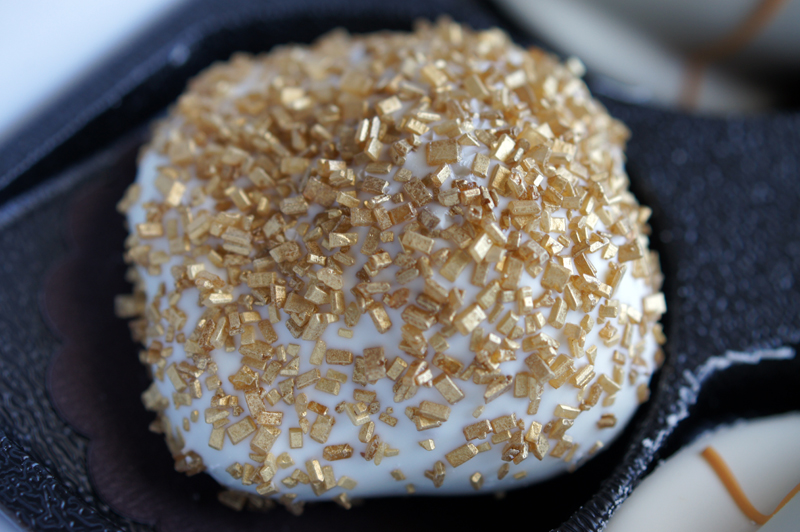 Bottom line—although this process isn't perfect, the strawberries are freaking delicious. These were devoured in my house. I read a bunch of product reviews on the site, and while there are mentions of the strawberries not looking like the product photo, those are few and far between as the page is full of people who are just gushing over the deliciousness.
The Shari's Berries team got back to me super quickly and immediately sought to reconcile my issue with more berries. I'm impressed that they seem to be fully embracing the message on the product page that reads "your complete satisfaction is guaranteed." It was a lovely experience, and I would order from them again. My issues were not really resolved, and I would love to chat with someone from Shari's Berries on the issue, but the team's response certainly made sure I was a happy customer at the end of the day.
Save