Click here for all posts in the Brand Experience Project.
I have lots of photos on Instagram. In the last 5 years, I have shared over 2,800 images! You can imagine that I am thrilled at the advent of printing companies that are catering specifically to Instagram users. I wrote a post previously about Artifact Uprising, who had offered a free set of prints. I received an ad in my Instagram feed with a similar offer from Parabo Press, and decided to take advantage, ordering a new set of Instagram prints.
I won't talk about the process of ordering – their app design is simple and easy to use, and I didn't have any issues with the process.
Let's get to the product.
This custom cardboard sleeve was inside an outer plastic shipping bag.
I am a total sucker for good messaging, and it starts before these prints are all the way out of their box!
The thank you message in full. Excitement about the product, a hashtag for sharing, and info on reaching customer service. Clear and concise.
The back of the card. I really love the inclusionary nature of this statement – yes, this is quality that is great for the professionals, but also for anyone with plain good taste. Thumbs up!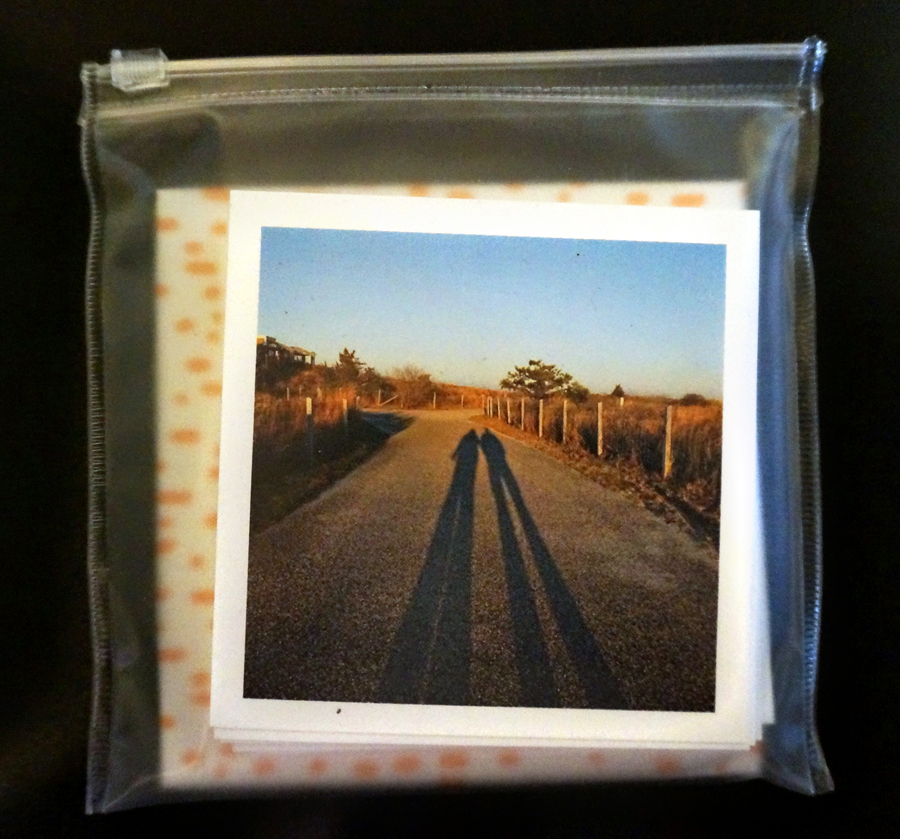 The prints come in a plastic pouch for protection, on a card of a larger size to keep them from bending.
Here's a mildly blurry photo of my prints. You can see here how Parabo Press handles the different sizes of images that you can now post on Instagram – landscape, portrait, and the classic square.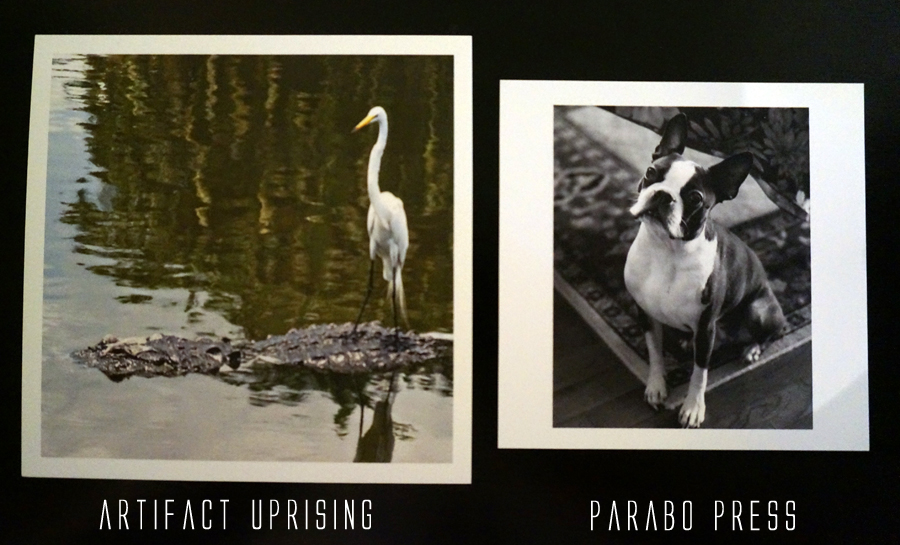 Here's a look at the prints, side by side. Artifact Uprising is a larger print, and the paper is not as heavy as Parabo Press, but has a bit more of a linen texture. Parabo Press is a heavy stock that is very smooth.
I ordered the Artifact Uprising prints in September, and the Parabo Press prints in February. Parabo had multiple size options before, but at this time, both companies only offer one size of square prints. Parabo Press now offers 5.5″ prints, and Artifact Uprising offers 5×5″ prints.

A look from the side, there really isn't a way to see the texture in the paper, but the bottom line is that both prints are really lovely.
Parabo Press also offers some other products that I am really interested in trying out. They have glass prints, newsprints, engineer prints, and a few other options.
Let me know in the comments if you have a preferred print company!