Click here for all posts in the Brand Experience Project.
I live in an apartment, and so do not have a ton of wall space for a massive gallery of images. This is pretty tragic, as I am a big lover of printed photos ALL over the walls. Shauna of Nubby Twiglet enjoys printed images as well, and she mentioned Artifact Uprising a while ago on her blog.
I checked them out and signed up for emails, and received a code for a free set of their square prints! I was so excited and got on it immediately.
I did take screenshots through the process of ordering my prints using the Artifact Uprising mobile app, but it was honestly so easy that I don't have much of anything to critique about it. The app is a beautiful, clean experience, and it was super simple and fast to connect to my Instagram account and choose my images. I placed my order (I think I paid something like $8 for shipping of my free prints) and eagerly awaited their arrival.
Also available on their website are cards, calendars, framed prints, and more. The website, like the mobile app, is gorgeous and makes me want to shop.
Well. This product is absolutely fantastic.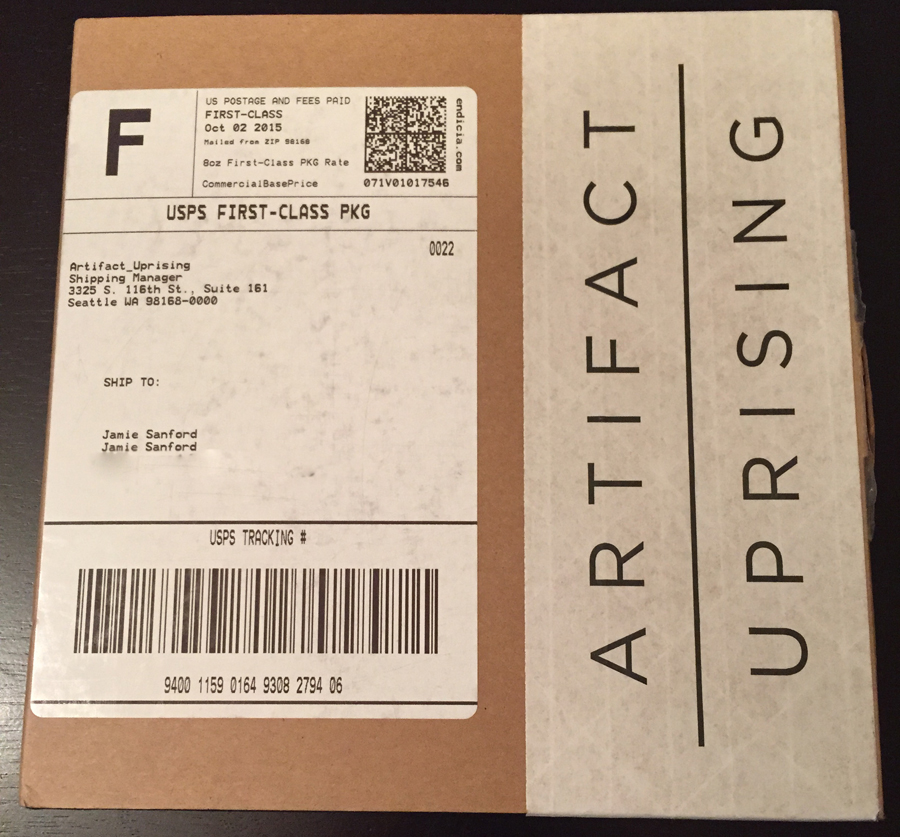 The outer box. Their simple but modern logo makes for a great custom box with the use of a sticker.
Close up.
It is actually tape that goes around the box.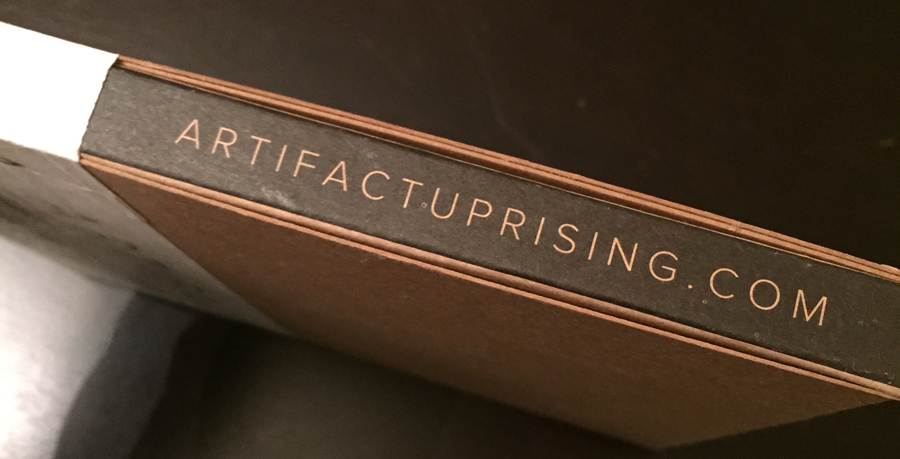 Great placement of the URL. Why do more companies not realize that there is so much value in elevating the experience with custom boxing?
I was already infatuated, but this packaging made me fall in love. The custom nature, the gorgeous messaging, come on! Look at how perfect this box is for the item being sent. What a great gift presentation this is without requiring gift wrap.
An important message in 2015. Photos are a thing you can have in real life!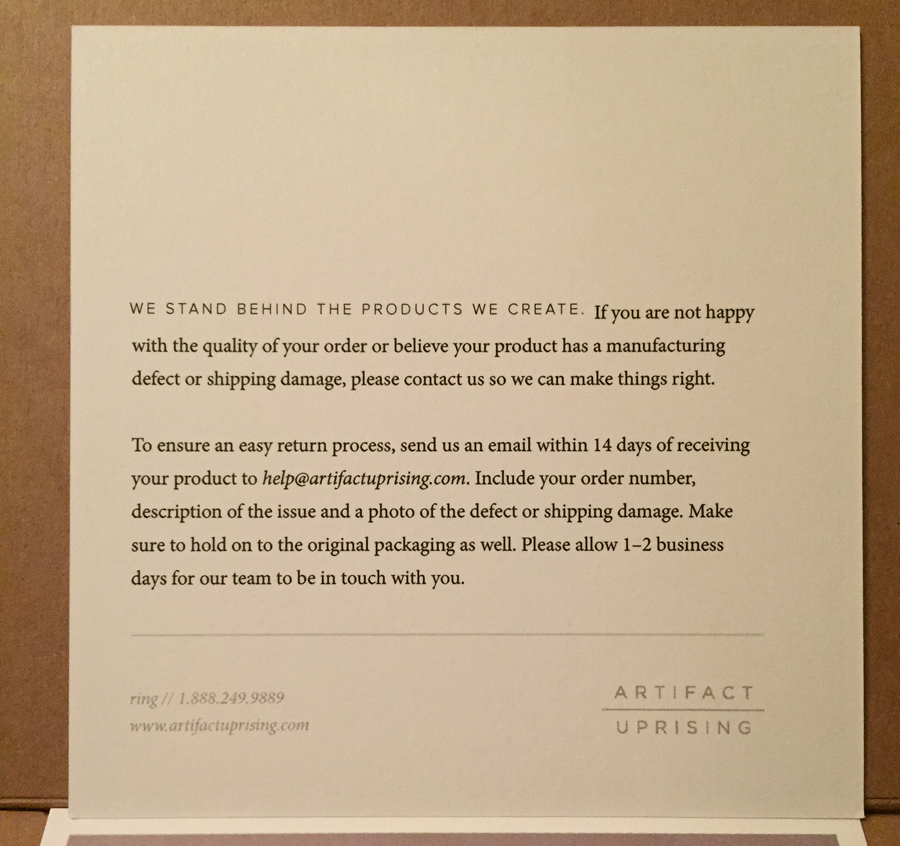 I need to take a lesson from this card with instructions on how to report damaged or defective product.
Another insert – the front is an image that says "Print What Matters. What Story Will You Tell?" On the back is this message to share your prints with the company with a story about what the photo means to you. A great way to add meaning to social sharing with a brand, which can sometimes seem awkward.
On top of all of this great brand stuff, the product is outstanding. The prints came inner packed in a plastic sleeve.
These prints are on a thick, textured card stock. The quality is remarkable and lovely. I sent a few of the prints to friends and family and they are all smitten as well! I brought a favorite to work to hang by my desk too.
My next step is to figure out how best to display them. I will definitely order some more in the future, and highly recommend that you check out Artifact Uprising.
Save