To see all of my travel posts, click here. All images taken with the Sony NEX-6. (The previous link is an affiliate link, which means I receive a small commission if you make a purchase using this link.)
A few weeks ago, our friends Jessica and Cory were in town, and so we planned an evening out. After a great suggestion from Brian, the six of us ended up at The Flatiron Room. It did not disappoint.
We chose this location via text on the day we went, a Monday. Perhaps that was a lucky choice, because when Brian and David arrived before the rest of us, they managed to get us a private-ish booth with curtains, featuring a taxidermied owl that was giving some Hedwig realness.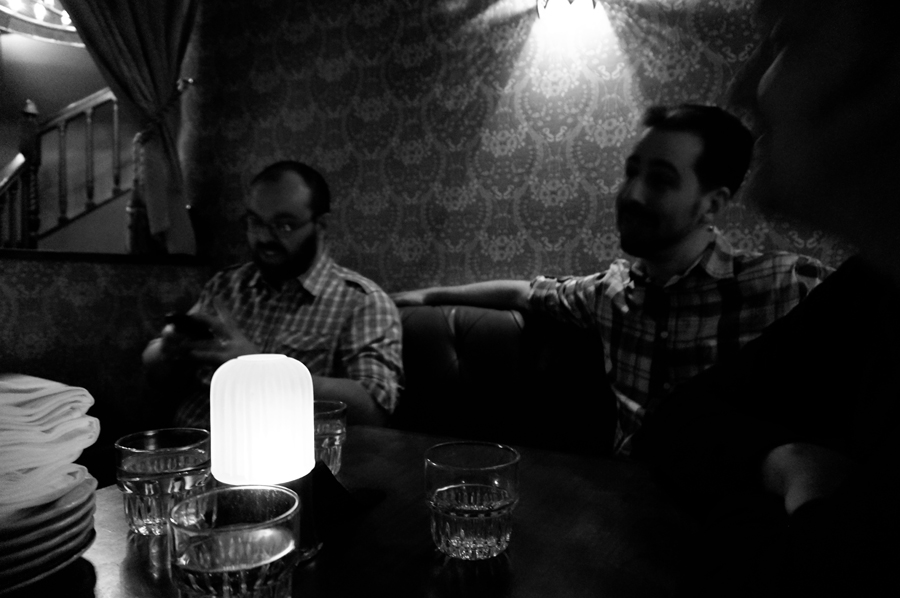 It was very very dark.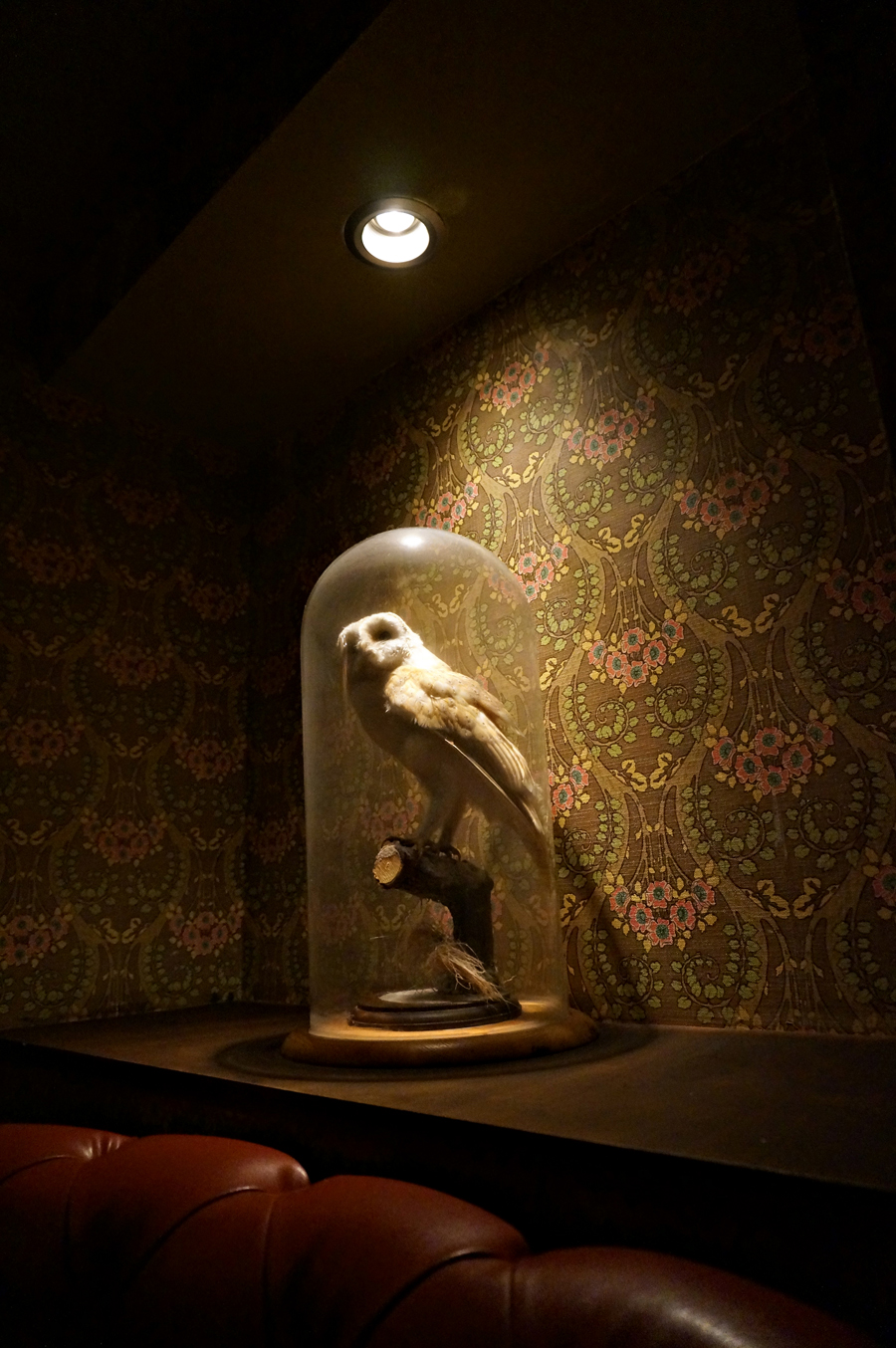 Here's our in-booth owl!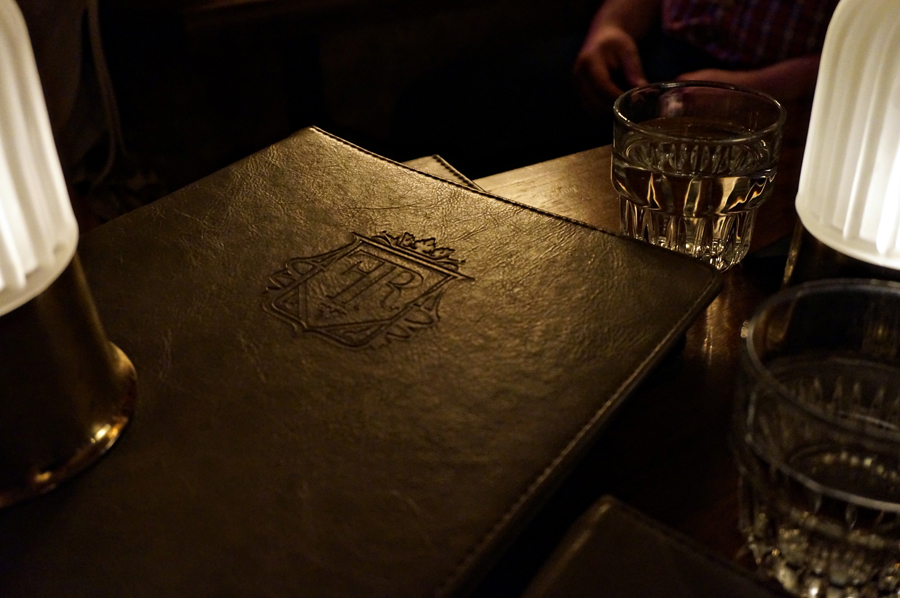 This menu is full of delights.
We managed to arrive at the tail end of happy hour. We immediately got to ordering cocktails before the window closed, and also ordered the happy hour flatbreads as well. (I had a Blackberry Gimlet, it was delicious.)
In addition to incredible atmosphere, there was live bluegrass! We could not see the stage from our VIP booth (not confirmed that this is a VIP area, but we enjoyed thinking it), but we could hear it. Best of all, we could hear the music and still speak to one another, the perfect mix for a group of friends who don't see one another often and are hoping to catch up a bit.
Here is the view looking out of the booth (you can see the curtains), you can see a tiny bit of the stage on the right.
After our first round, we moved on to more drinks, and decided to order more food as well. The share menu is varied and has some wonderful treats. We ordered the turkey meatballs, pork belly, bone marrow, macaroni and cheese, warm pear and bleu cheese salad, and a cheese board. Favorites were the bone marrow, the salad, and the cheese board.
While we did not partake, we did learn about the Flatiron Room's Bottle Keep service. Essentially, if you buy a bottle of whiskey, and do not finish it, you can store it for life in the Bottle Keep, returning whenever you'd like to revisit your bottle. They also give you a few "entitlement cards" which you can share with family or friends, so that they can partake in your bottle when they visit The Flatiron Room.
Here are a few more images of The Flatiron Room.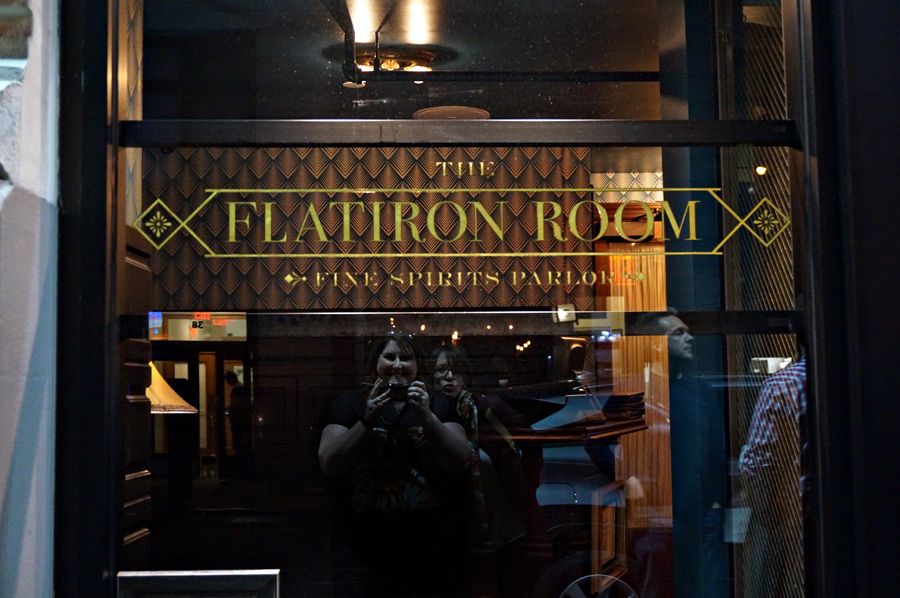 I highly recommend a visit to the Flatiron Room if you are in New York. Do not expect to be lucky like we were, and make reservations for a table in advance.
Save