To see all of my photography posts, click here.
Of course I have more images to share from the most recent Noritake photoshoot! You can see other images from the past few photoshoots here and here. Images taken with the  Sony Alpha 550 and the 50mm f/1.4 Sony Carl Zeiss lens.
Fresh fruit adds great color to the shots.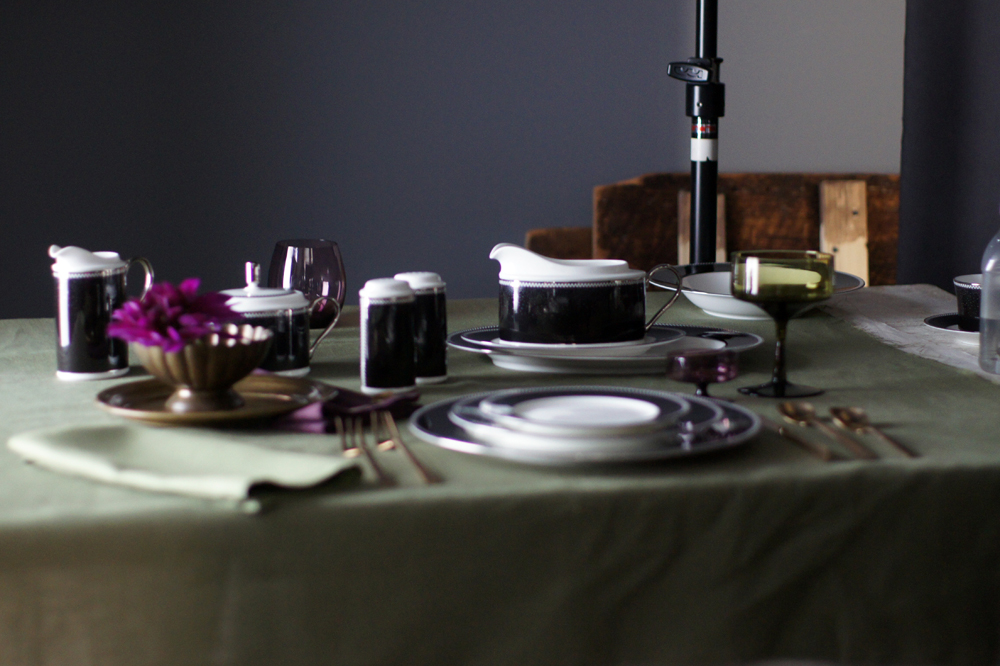 This is Pearl Noir.
More props.
More Pearl Noir, with focus on some prop florals. Aren't they gorgeous?
The 50mm f/1.4 has a ridiculously shallow depth of field. I need to remember to crank that up next time.
More pops of color, and the handy paintbrush for dusting.
My absolute favorite prop that our fantastic stylist Alexis Anthony brought in was star anise. They made everything smell delicious.