Click here for all posts in the Brand Experience Project.
Today's brand experience is of a gift that Will and I received in May from his brother Alan and Alan's lady, Melly. (We haven't met yet but I'm calling her Melly because of her blog, which is awesome.)Â  Will helped Melly purchase a jacket for Alan a while back, and while it was not a big deal at all, we received a really fun gift shortly thereafter, a box from Mantry!
What is this mystery box that has arrived at our door?
Opened the box to find a weird sticky note with what appeared to be our gift message. Also, the packing list.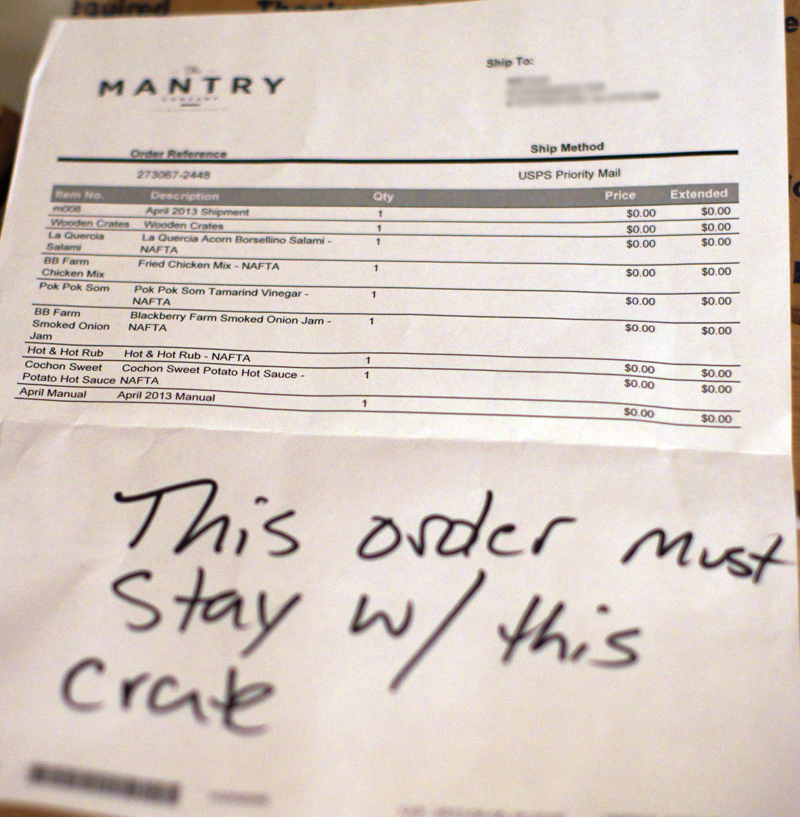 The packing list is nicely branded and straightforward – especially since it was a gift order. However, what's with "This order must stay with this crate"? It isn't as if they were lacking post-its at Mantry, as previously demonstrated, so I don't know why the packing list in my gift was used for an internal processing message. Side note: shouldn't all orders stay with their crates?
Anyway, let's get to the great part. This is the crate that we took out of the box!
Very cool.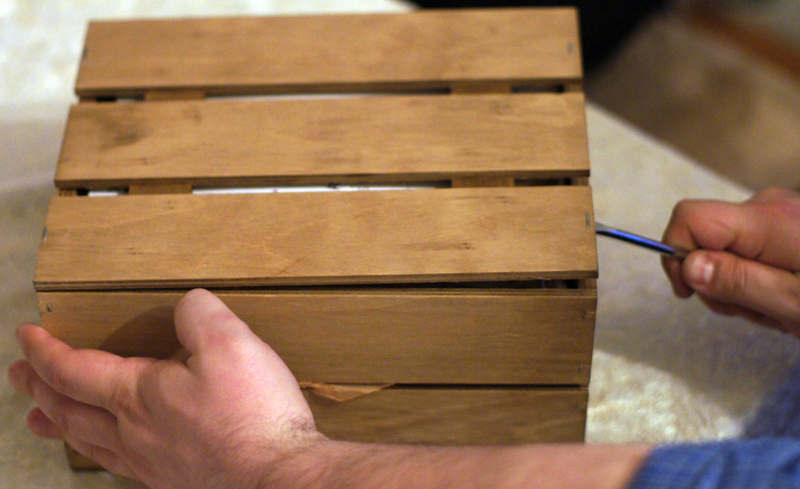 Will got to pry it open with a screwdriver.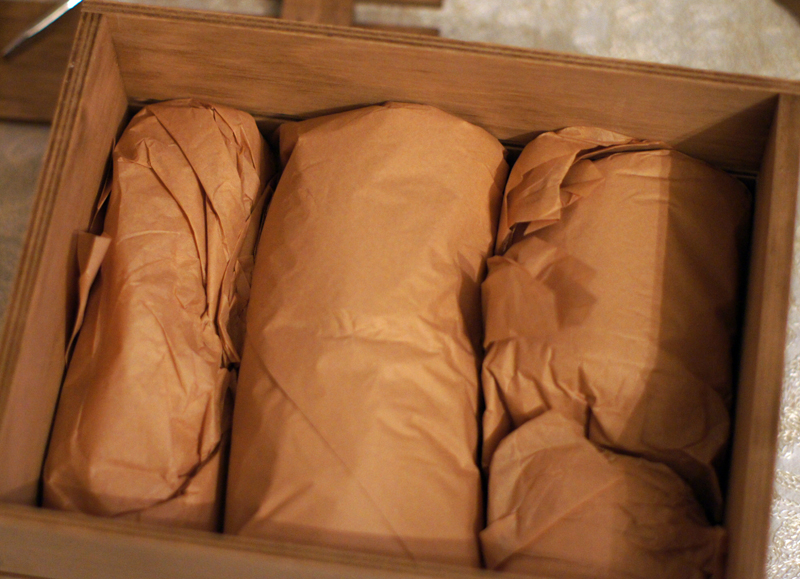 Everything inside was wrapped up. Pretty perfect wrapping for a company called Mantry.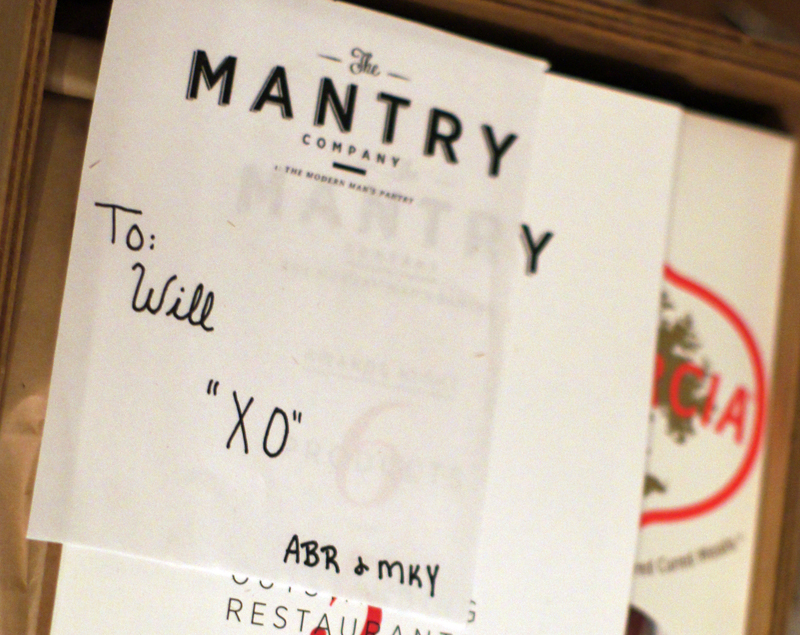 We found our gift message again inside the crate. I'm not a fan of handwritten gift messages, when they aren't being written by the giver themselves. Why can't this just be printed?
Also in the crate was a lovely pamphlet explaining the contents of the crate, where they were from, and what to do with them.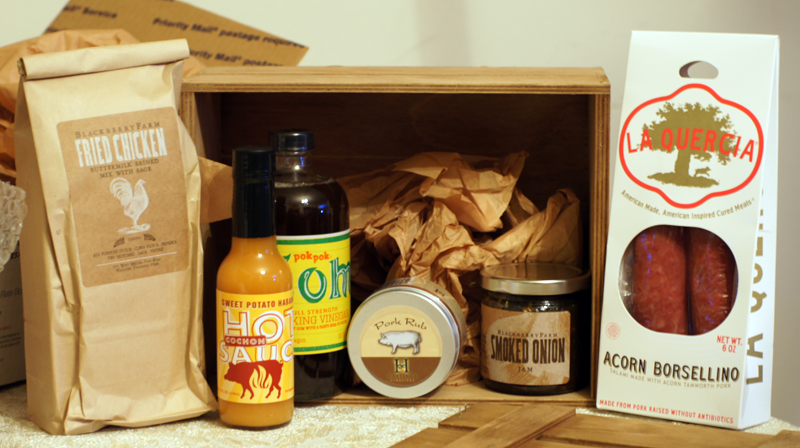 The money shot – here's what was in the crate. My favorite was the smoked onion jam which didn't last long at all. So good.
Overall, I think Mantry is a great service. The packaging of the crate is really wonderful – and other than the really strange messages, I am completely satisfied with this. It's a wonderful idea for a gift. A single Mantry box costs $75, which includes shipping in the United States. 3-month and 6-month subscriptions are also available, but not at a reduced cost for pre-ordering in bulk, which I see as a bit of a missed opportunity.
I also hope that Mantry is working on an expanded shopping opportunity on their site. I would totally like to buy the Smoked Onion Jam again, and it would be in their best interest to make it easy for me to come directly to them to purchase it. Members could get an email from them within a few weeks of receiving their crates with an email prompting them to buy more of what they enjoyed.
I highly suggest you check out Mantry – and get yourself some deliciousness.
Bonus – I went on the Mantry site today to find out the pricing, and had this interaction with the pop-up customer service chat guy. It made me laugh a lot – win for Mantry.
Save