Click here for all posts in the Brand Experience Project.
I am back again, unfortunately having had another issue with a Colourpop promotional email. Their products are generally really great, so I don't want to dump all over this brand. However, this issue I have today is a real miss and would be very simple to fix.
Let's look at the email.
The rest of the email talks about other products in the Xtra Celestial collection, but the look is the same. Lots of product images like what you see here, showing the products in their packaging.
None of these images show me anything about "holographic hues" or "multi-dimensional looks." I scrolled through the whole email looking for images of these products on a real human, and there weren't any!
I clicked through to the website to see if I would find some. There they are!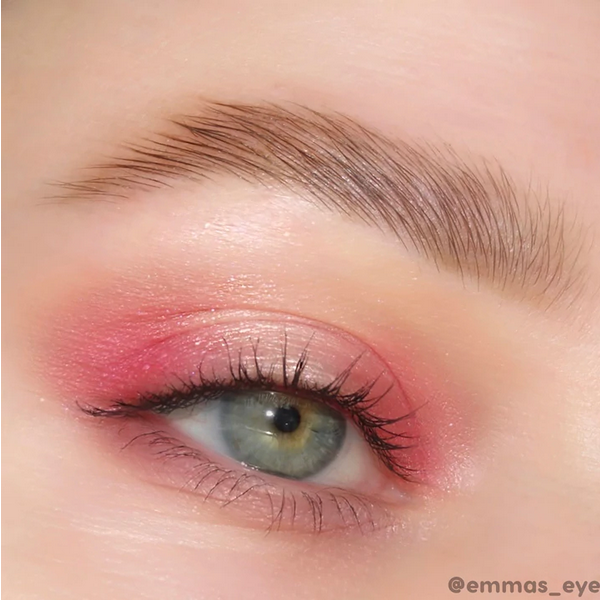 In the eyeshadow products, you get to see this image (apparently from @emmas__eye).
SIDE NOTE: The image notes "emmas_eye" with what appears to be a single underscore. The actual person responsible for these images is "emmas__eye" with 2 underscores. Did no one check this?
Anyway, all 3 shadow palettes have an image showing the product on Emma's eye, and they are great.
I really get to see the sparkle and color in these images. This content should be in the email somewhere! I find myself much more interested now that I can see the shadow on actual skin. I'm sure that someone at Colourpop is analyzing their emails and perhaps just showing products in packaging gets more people to the website, hoping like myself to see images of the product in use. Maybe I am fretting about this being a fail when it is actually a HUGE win for them. I would absolutely love to find out.
It is a miss that there is not more skin tone representation here. They do have swatches of shadows on multiple skin tones, which is great (and should be the standard), but I find it hard to believe they could not have partnered with a few other makeup/beauty influencers with a variety of skin tones. If they know enough to create the images of swatches on arms, they should know enough to present looks on more skin tones as well.