To see all of my travel posts, click here. All images taken with the Sony NEX-6. (The previous link is an affiliate link, which means I receive a small commission if you make a purchase using this link.)
William and I are longtime fans of Bobolink Dairy & Bakehouse. It all started when we watched an early episode of No Reservations with Anthony Bourdain. He completed a tour of New Jersey and went to a farm where Jonathan and Nina White were making their own cheese and bread, in New Jersey! We were intrigued, and had to check it out.
The video of the episode is available here, and the Bobolink feature starts at about 21:00.
We went out multiple times to the original Bobolink location, and they have since moved to Milford, NJ. The length of drive is still over an hour each way, but we never mind because there are multiple vineyards close by to the new location in Milford, and we love stopping in to pick up some wine as well. It's a full day experience.
Over the years, we have gone on 2 farm tours, taken a breadmaking class, brought friends and family to visit, and spent hundreds of dollars on cheese and bread that is worth every penny.
Here are some photos from our most recent visit.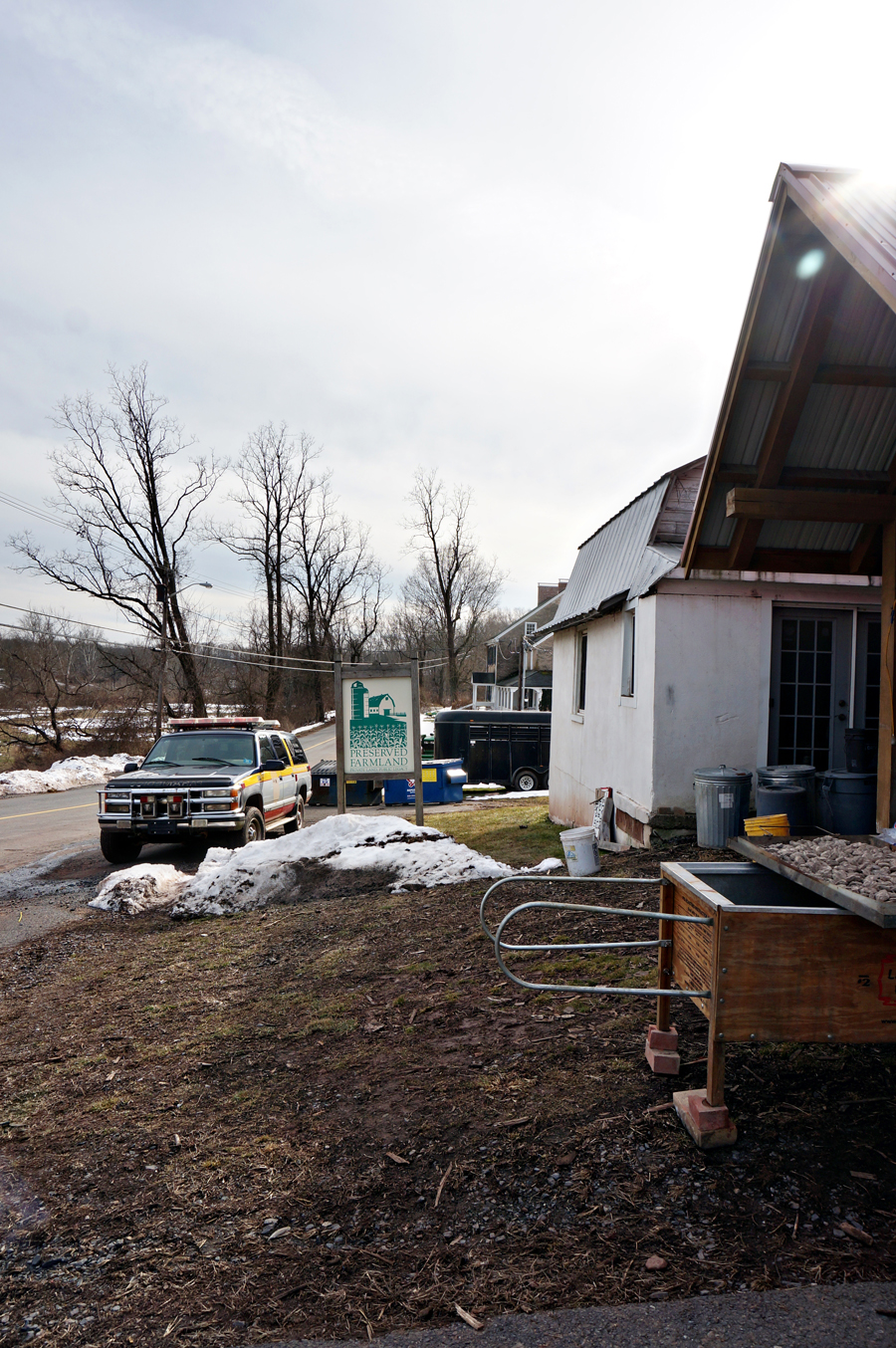 You can see a peek of the Caja China there on the right. The last 3 months, there has been a pig roast on Saturdays. We did not pre-order any pork sandwiches and so we missed out, but the scent of roasted pork taunted us the whole time!
A look at the cheeses all laid out for tastings – you can try the cheeses and then choose how much you'd like to purchase. We have bought pounds at one time of the Cave-Aged Cheddar and Frolic. The variety in cheeses is wonderful, ranging from stinkier, softer cheese to the cheddar, which is a more entry-level offering.
In the back, you can see the breads available as well. William and I recommend the cheese ciabatta, the rosemary epi, and the cranberry walnut stick. Be sure to buy 2 cranberry walnut sticks because you are probably going to eat one of them in the car.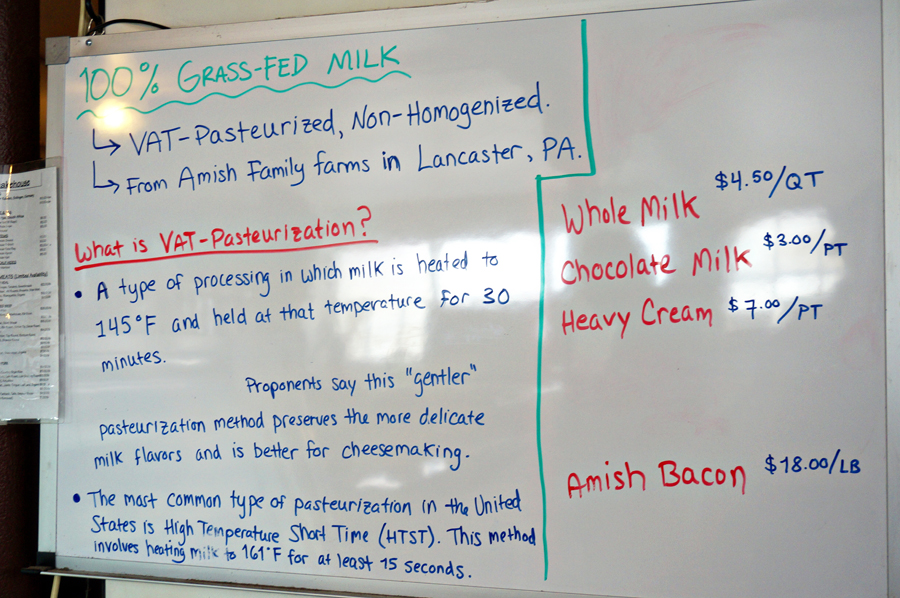 The commitment to education at Bobolink has been clear to us since we first visited the old location.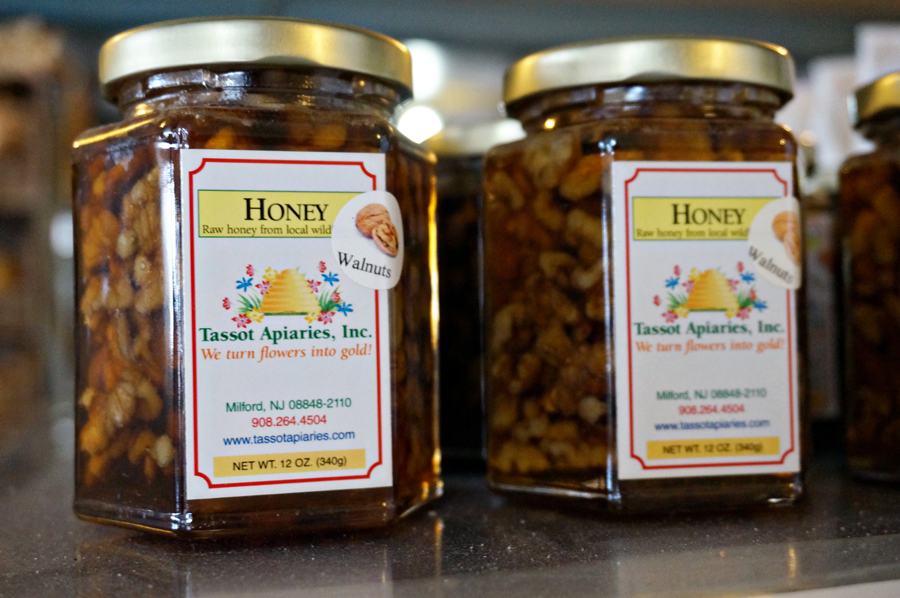 Other products from local growers and beekeepers are also available at the Bobolink store.
Yum.
You can taste the breads as well as the cheese!
The cheese available vary throughout the year because of the cheese production schedule. There are always good options.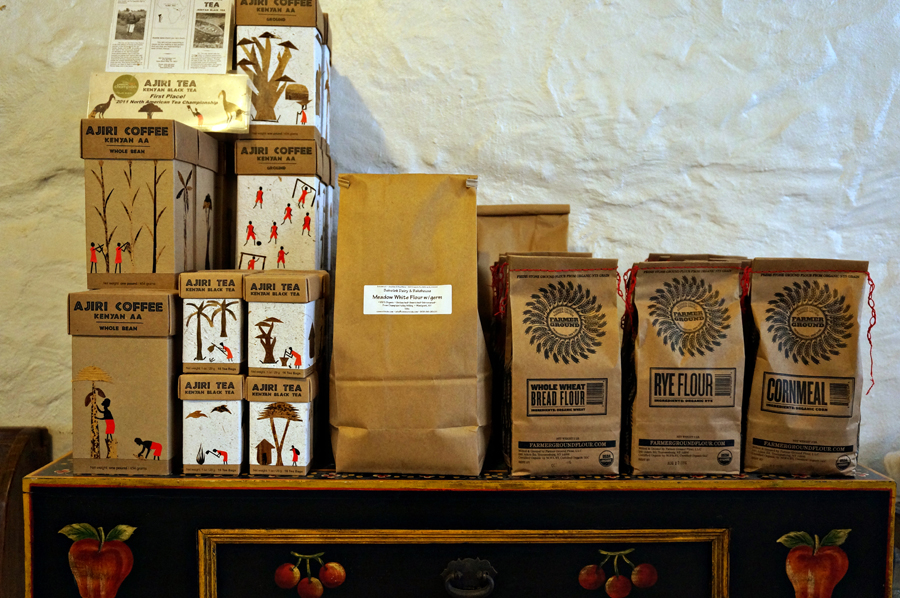 Every time we visit, more and more items are available for purchase.
There's a frozen section as well. Bring a cooler in the car!
Putting on My Marketing/E-Commerce Hat
The only downside about Bobolink Dairy & Bakehouse is that their website is in desperate need of an update. Even a basic WordPress site with an online shop built in would suffice, and would likely create great potential for Bobolink to have better presence in search results. I commend the use of email marketing by Bobolink, because I do get emails regularly with updates on what is available at the farm, classes coming up, local farmer's markets with a Bobolink presence, and recently, pig roast information! The email game is strong, but I expect that their online sales and presence as a brand could definitely grow if the online store was more user-friendly, SEO-friendly, and polished. If anyone at Bobolink is interested in assistance or a consultation, please contact me!