To see all of my travel posts, click here. All images taken with the Sony NEX-6. (The previous link is an affiliate link, which means I receive a small commission if you make a purchase using this link.)
It was another episode of "Jamie and Will venture out to something random" a few weeks back, when we took an overnight trip to central Pennsylvania. This time, the main stop was Penn's Cave – one of many caves available for visiting in Pennsylvania. I think I discovered this particular cave while perusing the Roadside America map of Pennsylvania, and said "hey, let's go to a cave with a boat ride!" #excellentplanning
We arrived at Penn's Cave and immediately made our way down the hill to the cave entrance, where you get on the boat.
After walking down a steep hill and a bunch of steps, you get to the boat launch.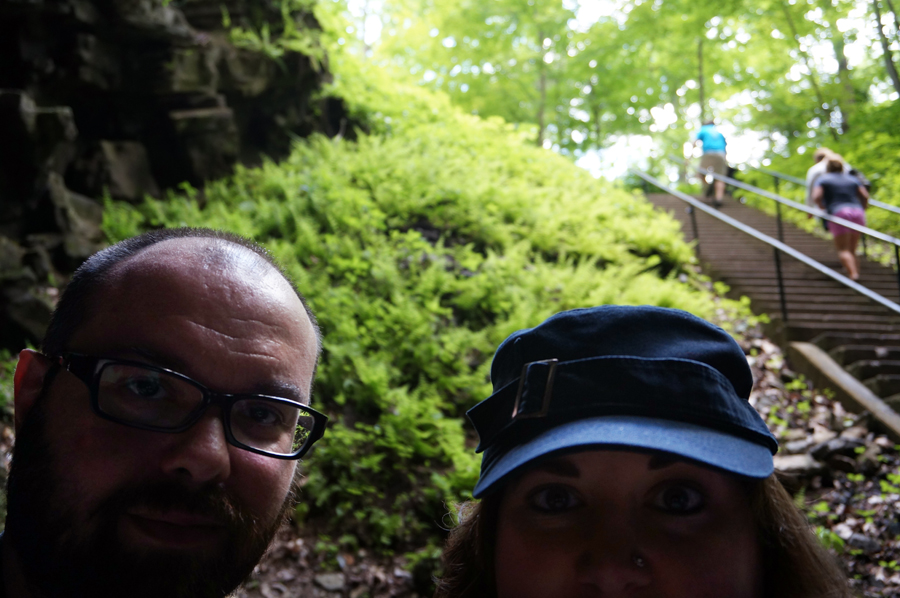 You can see the steps behind us here.
You ride in a long skinny boat, designed for fitting into tight spaces.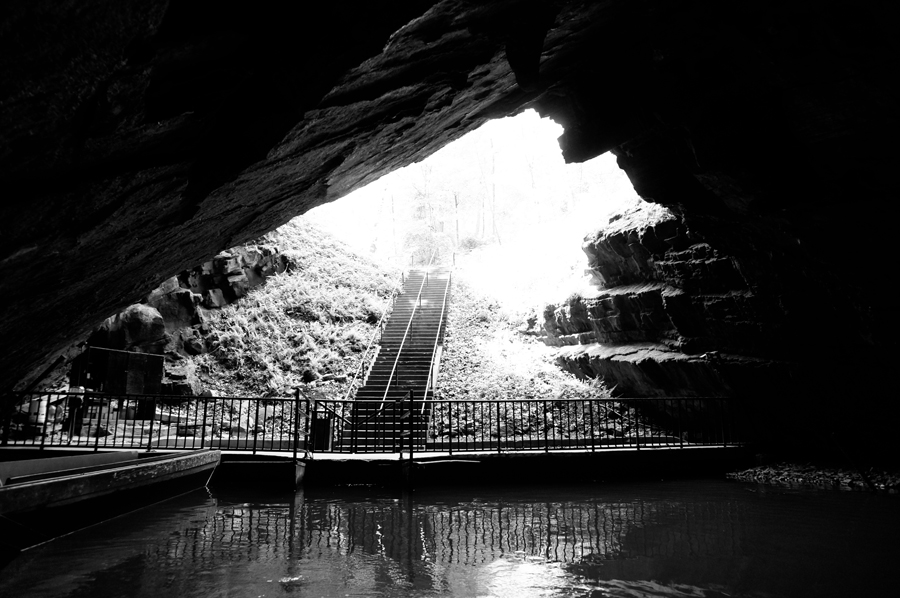 Here's the view back at the dock from the boat.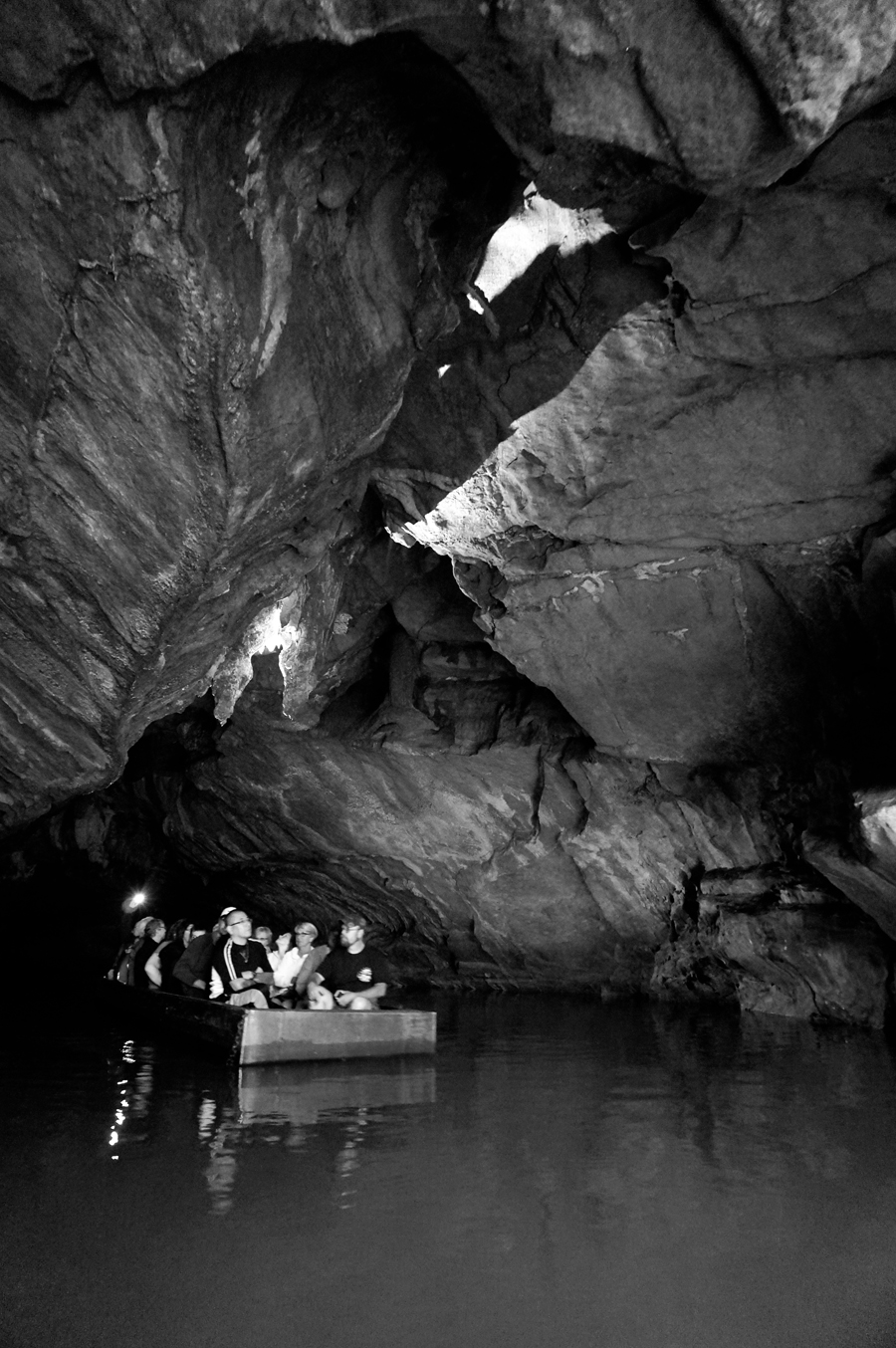 Here's a look at a boat we passed in the cave. You can get a bit of an idea about the scale of things. You can also tell by this photo and others that there are many challenges in photography in a (mostly) dark cave.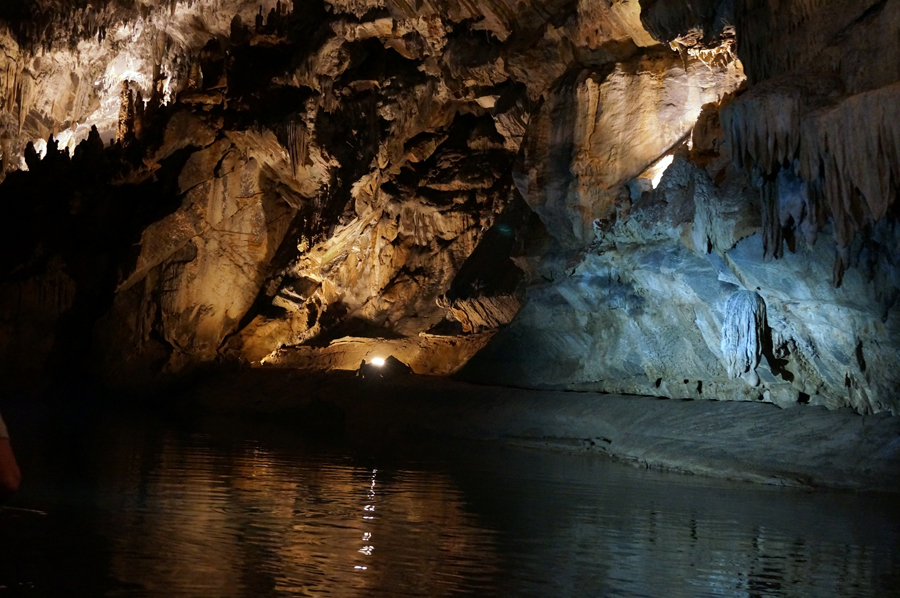 The lights are turned off and on, only used when the boats are coming through.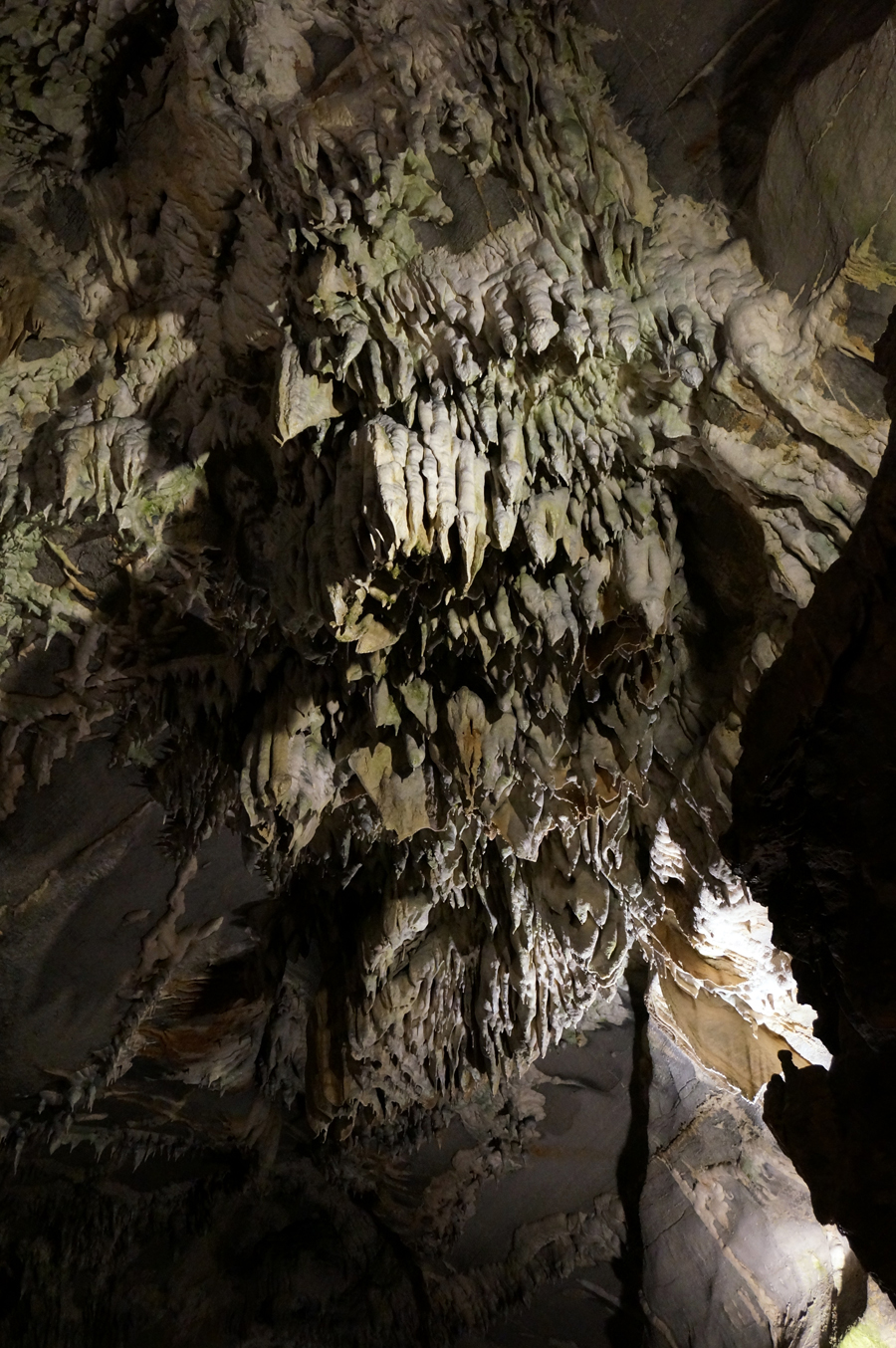 We could have spent hours, days, weeks, or longer examining all of the amazing rock formations.
Maximum drama!
There wasn't anything about it on the tour, but I would be interested to learn about the process of installing all of these lights in the cave.
We exited the back of the cave out of this hole, took a big loop around the lake and came back. I included video footage from the ride around the lake in this video from the trip.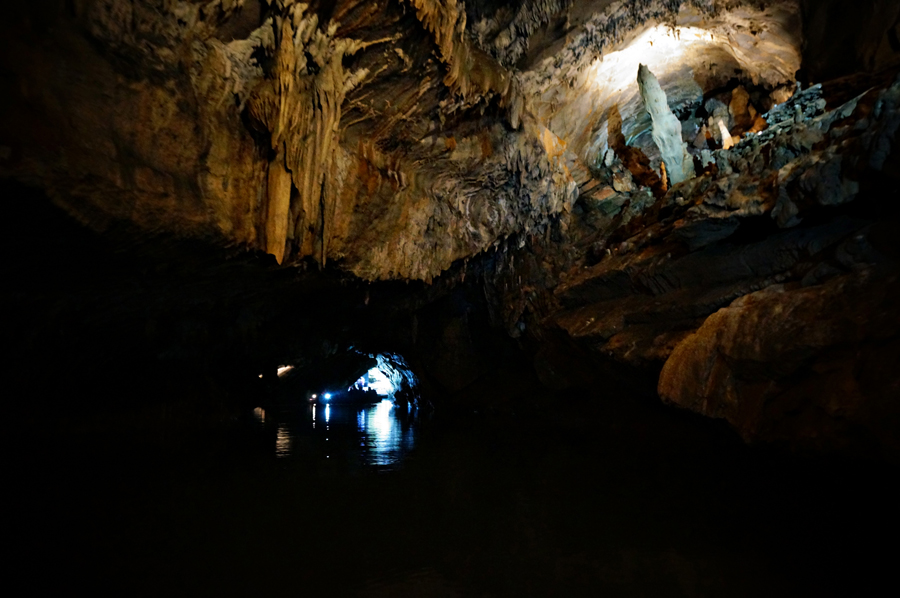 More beautiful formations on our way back to the cave entrance. Plus, the boat comes back backwards, so our ride in the back had a much better view.
Penn's Cave is definitely worth a visit. The tour was interesting, and they also have a wildlife tour since the property houses multiple species of deer as well as bison and steer. There isn't too much nearby – we drove about an hour to Altoona for the night, which happened to also be the location of Horseshoe Curve, which will be featured in a future post.
Happy trails!
{ Comments on this entry are closed }