Click here for all posts in the Brand Experience Project.
This week's post will be another without an actual brand lined up, instead, I will focus on package inserts that I've been exposed to in the past few months. I believe that Fab.com was the first brand that I received something like this from, in the form of a thank-you note within the package. Unfortunately I don't have that to share here, but I hope to talk about Fab sometime soon.
Thanks to Laurie for sharing these with me, since they all came from her.
Zulily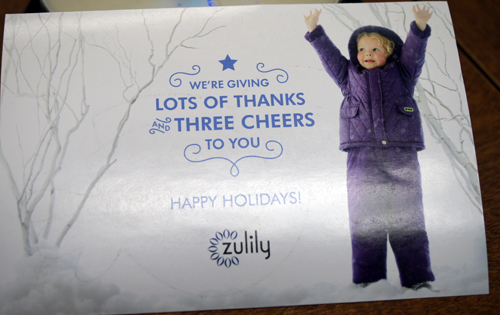 This one from Zulily is holiday themed. It's a basic message to the customer, saying "thank you for your business, have a great holiday season." I think this is a great starting point for an insert in customer packaging. It's straightforward, completely brand appropriate, and a pleasant exchange with the customer in their home.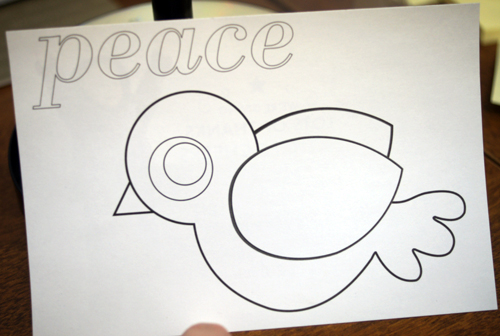 It gets so much better when you turn it over and see that it's a peace dove (or twitter bird) for coloring! Since Zulily is self-proclaimed as "daily deals for moms, babies, and kids," this is perfect. I was about to mention the unfortunate diposableness of this insert until I saw the backside. Now it definitely has a chance of getting into the hands of a child for coloring, and will be a great reminder of the site in 4 months when you stop to look at the picture that your child colored in. Great move.
One Kings Lane
One Kings Lane sent a note as well. This one has absolutely nothing going on except for basic branding and a lovely message…
…except it is intensely more pleasurable (at least to me), because I am a sucker for high-quality paper. This is a thick card stock that looks and feels expensive. This card, paired with wrapping from One Kings Lane that I will review at a later time (hint: they do it well), is exactly what I am talking about when I say that brands should try to delight their customer. The only time I am normally exposed to something this luxe is a wedding invitation, and I feel very special then as well. It's the same concept!
Lord & Taylor
Pardon the blurry photo, but I think it is still readable. This set of 2 inserts is from Lord & Taylor. The top message was specific to the holiday season, while the bottom one is standard with every package regardless of the date. I've had a few packages in the project that are labeled with some sort of personal identification for the individual who packaged it, and this is a top-notch example of that. I know that Liz G. packaged my order, and I know exactly what to do if there is an issue.
I also think it is very classy to solely offer the phone number as a means of contacting Lord & Taylor with order issues. This feels very personal and I do believe that a personal point of contact is almost always going to result in a happy customer, regardless of the result. We all like to feel like we've been heard, and this is perhaps the point of Lord & Taylor sending you to their live customer service instead of a website. I would love to hear opinions on this from anyone reading. – do you prefer to contact customer service through the phone or via email or a submission form?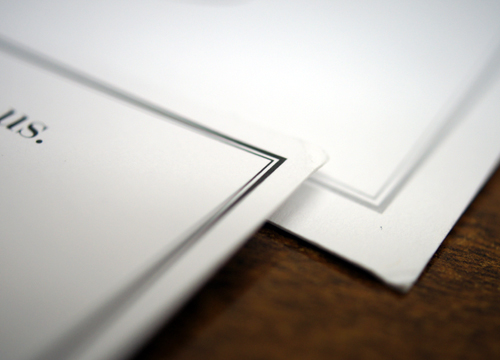 Continuing with this story, Lord & Taylor also uses lovely card stock for their messages. This one is a bit marred, but I think that is more my fault than theirs. It isn't as thick as the One Kings Lane stock, but I am still happy about it.
Have you received packaging with inserts of this nature, or something even better? Please share in the comments or tweet me.
Save
{ Comments on this entry are closed }