Click here to see all of the previous Polish Project posts.
157. Soo Black Knights (cannot find this anywhere online)
158. Nanacoco Fly to the Galaxy
These two polishes are from a trip to an off-brand beauty supply store. Sketchy at best.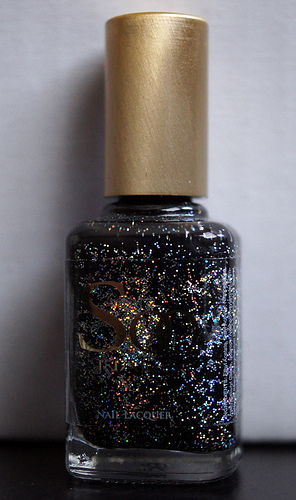 Soo Black Knights.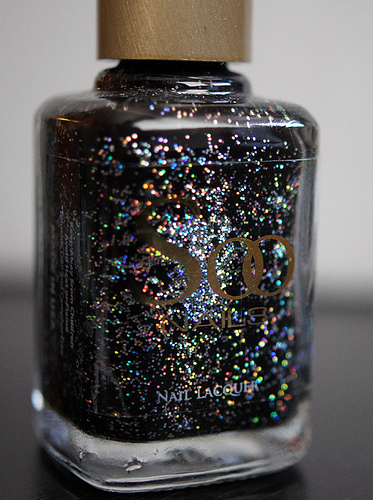 Closer view.
Soo Black Knights on a testing wheel.
Thoughts: Promise in the bottle, crap when applied. The glitter didn't disperse well, and it is super textured and wrong. I don't know.
Verdict: I think I'm tossing this one.
Nanacoco Fly To The Galaxy.
Closer…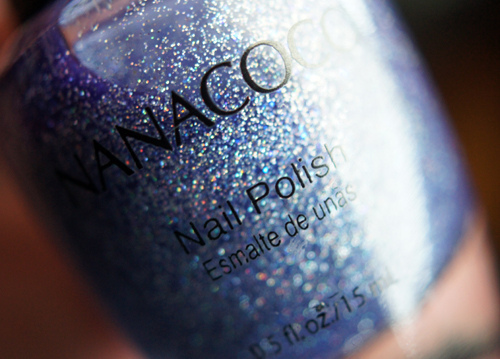 Even closer! Beautiful in the bottle.
WOW. Gorgeous. Look at the rainbow!
Thoughts: OMG this was cheap and it's so pretty and I need more.
Verdict: Obviously it stays – this was obviously the best find in the weird beauty store.
{ Comments on this entry are closed }