Vintage Shopping at The Fancy Lamb
I love vintage items, especially accessories and electronics.  I was on one of my Etsy binges, where I start out looking for one thing and end up viewing about 20 different categories, when I came across The Fancy Lamb, touted as "reinvented vintage goods." I saw a lot of things that I loved, so I had to write a post featuring some of my favorites.  Here we go.
Vintage Deer Antler as decor? You know I'm all over that. $22 from The Fancy Lamb on Etsy.
I really love the look of the round suitcases, and we just don't see them anymore.  This one has a beautiful green color too, it's obviously old but not hideous. The vintage round suitcase is $48 from The Fancy Lamb on Etsy.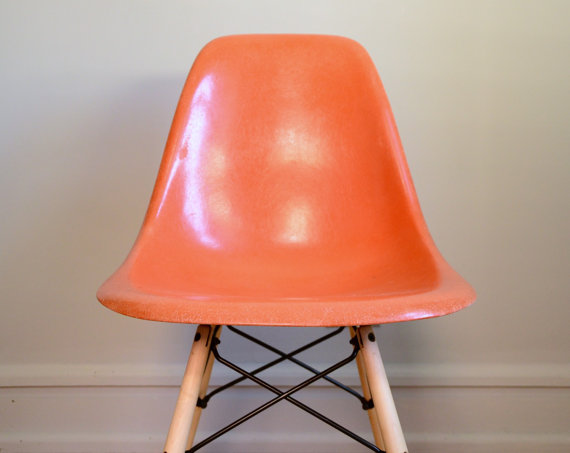 Apparently it is hard to really know if something is an Eames or Herman Miller, but this has  the original Herman Miller sticker!  I love this chair, I would love to have it in my future office. The vintage Herman Miller is available for $400 from The Fancy Lamb on Etsy.
I love the idea of this, collection sets of letterpress letters in the letter of your choice. I am very attached to my J, so i can definitely get behind this.  The Fancy Lamb doesn't have a J set, unfortunately, but this set of R letterpress letters is available for $32.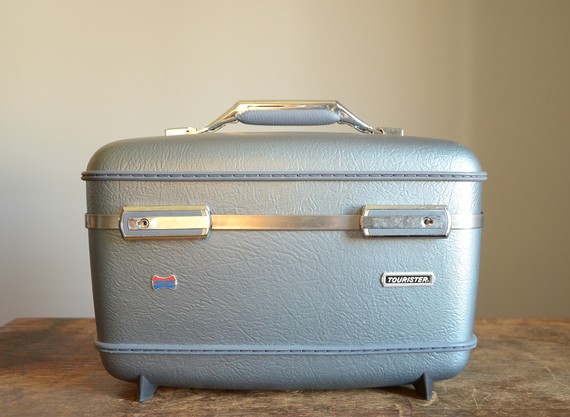 Another piece of luggage, but this is a fabulous train case that would be wonderful for storing any number of things in your home.  The blue color is great.  This vintage American Tourister case is available from The Fancy Lamb on Etsy for $42.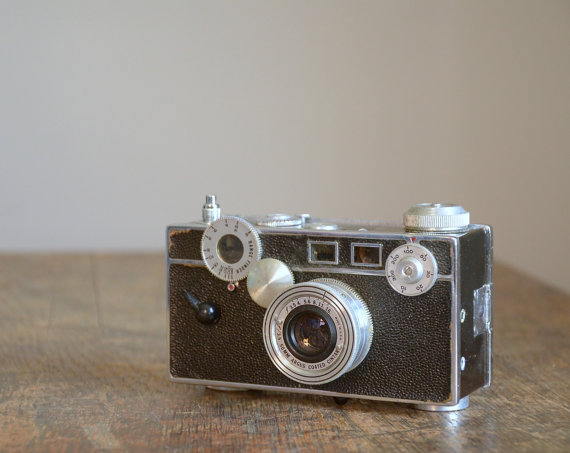 I love cameras, and expect that when I have some more space, that I will end up with a collection of cameras as sculpture.  This Argus C3 Rangefinder is such a beautiful example of the way cameras used to look.  The vintage camera is available for $48 from The Fancy Lamb on Etsy.
Check out the entire collection from The Fancy Lamb here on Etsy.