Today, a pretty pendant that I am so telling my husband to add to his list of "save this for later when you are buying me a gift and don't know what to get."
A beautiful necklace featuring a camera pendant, from etsy seller NYLightMetals.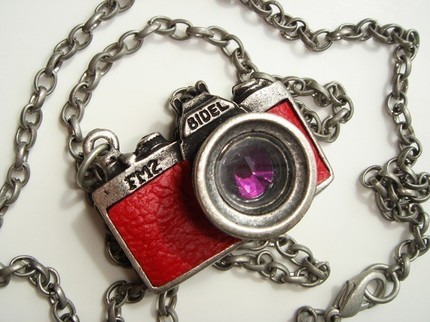 Isn't it great?  I think almost everyone knows someone who is into photography, and I think that this would be a great unique gift for her.  This necklace is 26 inches long, and is available on Etsy for $39.
Thanks for coming by to visit JamieSanford.com. If you enjoyed reading this post, please follow @JamieSanford on Twitter, subscribe to the RSS Feed or subscribe via email so you'll always be updated of my latest posts! Just enter your email address below and click the Subscribe button.