At this point, I try not to watch too many new shows because I don't want to watch any more television than I already do.  However, in the fall of 2009, I recorded the first episode of a new show called The Vampire Diaries, because I am into Twilight and I'll try out other vampire stuff.  (Surprisingly, I watched the first season of True Blood and wasn't super into it.)
Here's the trailer for the pilot episode of the show:
[youtube olDWd-CnxO8]
It gets so much better than that.
The best part about getting sucked into The Vampire Diaries is that my Twilight-hating husband likes it too!  He started watching the show with me from behind his computer but soon enough, he was actually sitting on the couch, watching it with me.  This never happens but with this show, you need to watch.  They don't mess around, every episode has big things happening.  There are no "throwaway" episodes here.  Plus, the major trio of characters (well, there are 4 if you count that Nina Dobrev plays 2 characters) are all hot and the boys have their shirts off a lot.
Anyway, I would almost not recommend watching new episodes of this show.  I would say go get this DVD of Season 1 of The Vampire Diaries right now.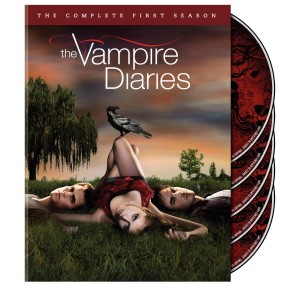 This DVD set of The Vampire Diaries, season 1, is available from Amazon for $38.99.
Season 2 won't end until May, but if you really want to catch up after watching season 1, then you can watch episodes on demand from Amazon for $1.99 an episode.
Let these hotties draw you in to this show: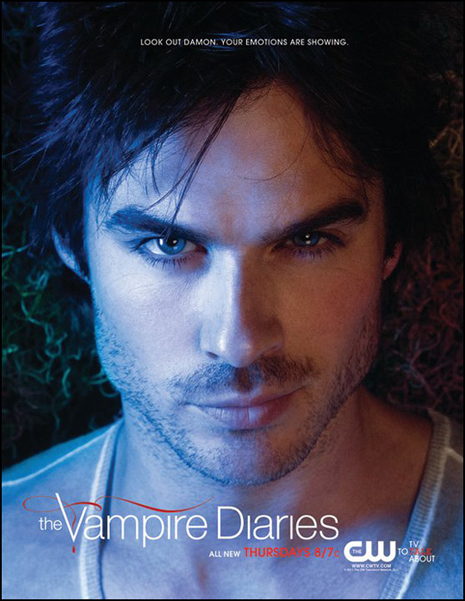 Are you already watching this show? If not, have I piqued your interest?
Thanks for coming by to visit JamieSanford.com. If you enjoyed reading this post, please follow @JamieSanford on Twitter, subscribe to the RSS Feed or subscribe via email so you'll always be updated of my latest posts! Just enter your email address below and click the Subscribe button.