Oh I love this.
Not much to say really, it's the black sheep mobile from Mini Jake.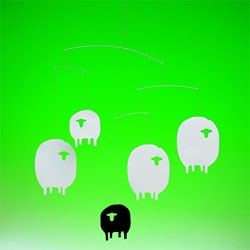 This is the sort of thing I would definitely put in my kid's room (if I had a kid), or even in my own house.  It strikes me as something that would be cool in a bathroom, if the rest of the room was conducive to having a mobile.
The black sheep mobile is available for $28.50.