To see all of my photography posts, click here.
A few shots to share from a recent Noritake photoshoot for new additions to the BoB and WoW collection, and some Colorwave holiday items. Images taken with the Apple iPhone 6. (I forgot to bring the NEX!)
Once again, I'm acting as the client (as Marketing & E-Commerce Manager for Noritake). Our photographer was James Ransom (the shots in this post are mine, James shot the real ones), and our stylist was Alexis Anthony.
Grey-on-Grey (GoG) Swirl.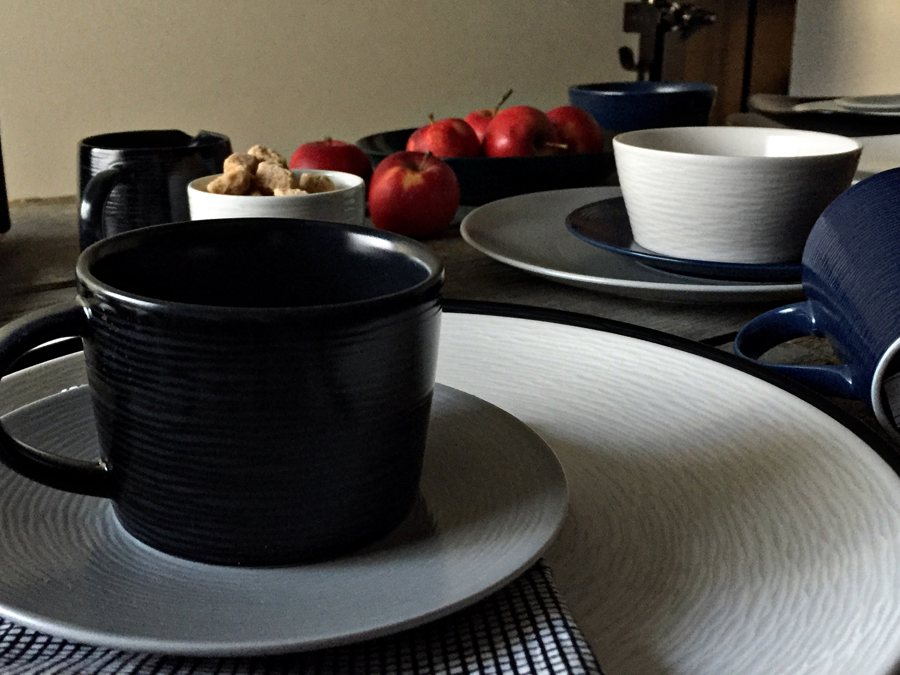 And here we see the big difference between the NEX and the iPhone.
This is one of the new napkins in Colorwave linens, available soon.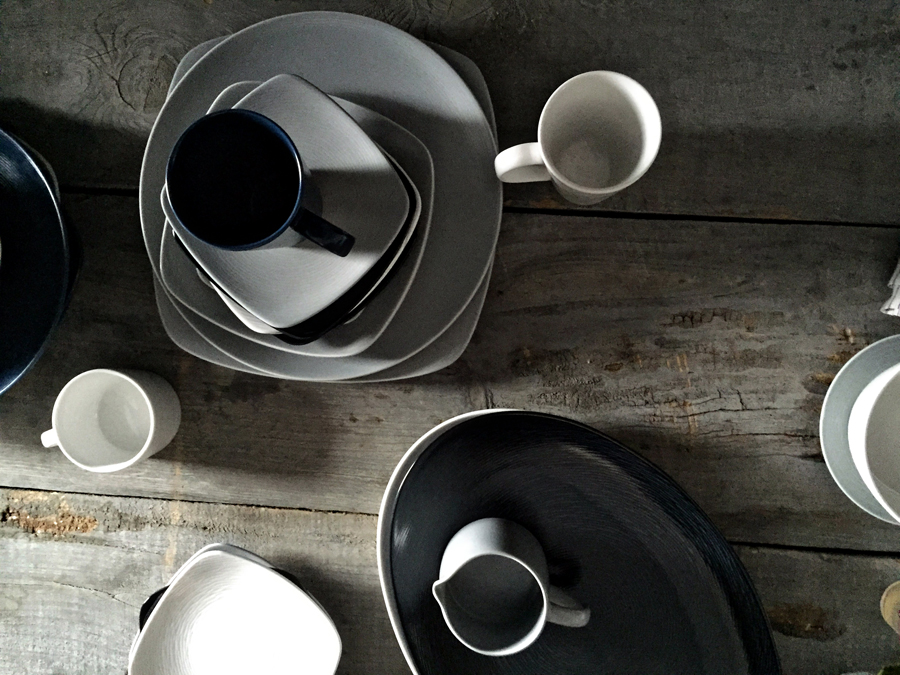 Dramatic shadows.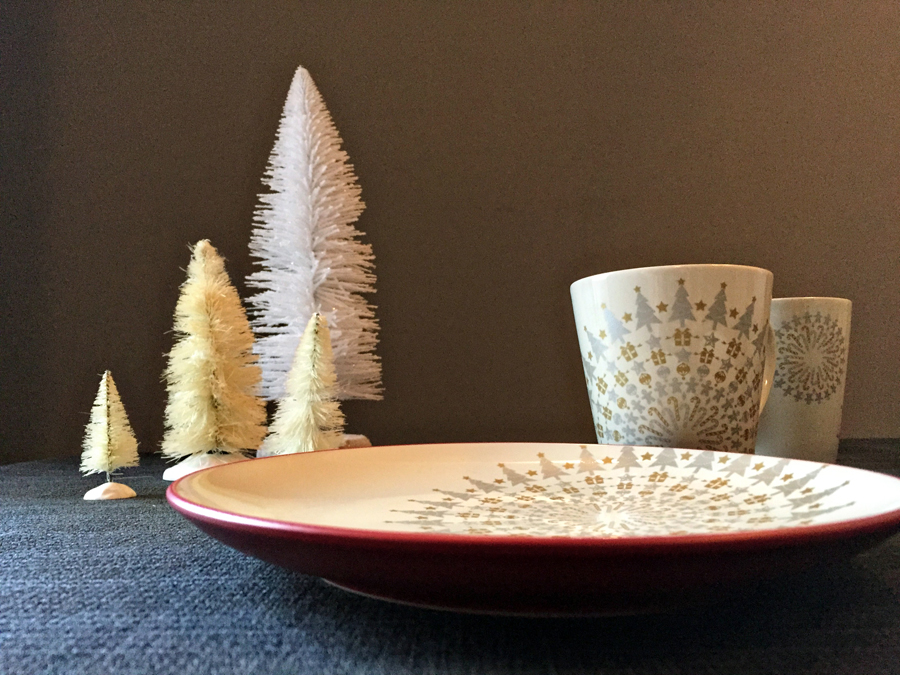 Alexis bleached the little pine trees to achieve a more monochromatic look. It was a perfect minimalist match with the Colorwave holiday products.
{ Comments on this entry are closed }