Royal wedding fever can impact anyone really, but I feel like I had a preexisting condition that contributed to my case.
My family heritage is very British. My grandmother was born in England and came to the United States as a war bride, and on my father's side, the first grandfather in one of the lines came to the United States from England in 1630!  Anyway, I've grown up an Anglophile, I had an amazing book about the wedding of Charles and Diana (that I hope is at my parents' house because I don't know where it is) and I totally got sucked into royal wedding fever.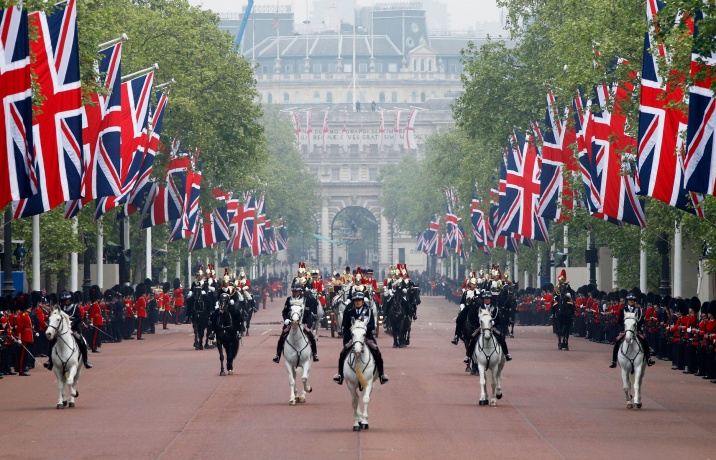 This is where the comparisons to my own wedding began, and I started to think that I needed a bigger budget back when I got married in 2006.  I was lacking horse-drawn carriages.
Score one for me, I totally married a prince named William too!
Ooh that's another one for me! I too have a sassy British grandmother. Are you seeing why royal wedding fever was predestined for me?
My bouquet was bigger than Kate's! Of course I'm quite a bit bigger than her, so that was probably the best choice.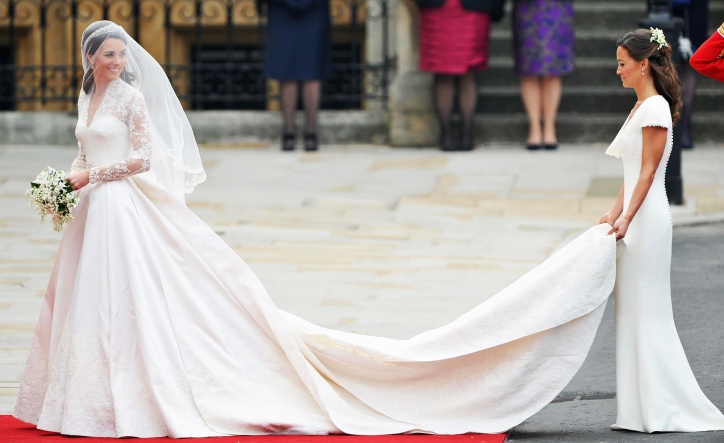 White dress and veil? I had those too! Wait, what? Hers was personally designed and created by Sarah Burton for Alexander McQueen? Mine…was not.  It's too bad she didn't get married before me, because I would have wanted my wedding dress but with the fuller skirt that Kate has on her dress.  I can do without a train though.  Even though, for a royal wedding, Kate's train was pretty understated.  Big enough for impact in pictures and from those overhead shots in Westminster Abbey, but small enough to manage without needing 15 people to carry it around. Vogue also approved of the dress and provided the photos I've used in this post.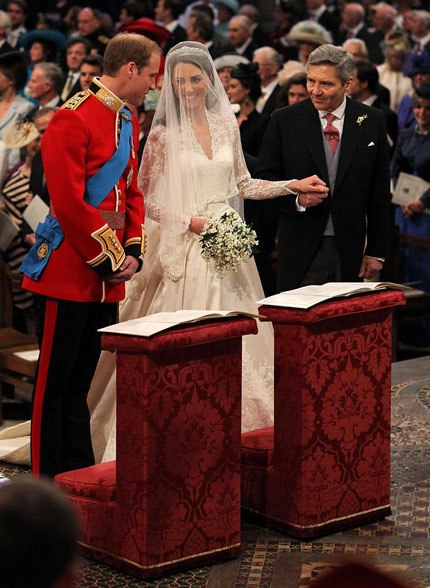 Darling moments like this? I can only hope that every wedding has these moments. I hope that Kate and William see this picture and love it, the sort of candid photos from my wedding are definitely my favorite. Posed portraits are great but the pictures that actually show joy are the best ones.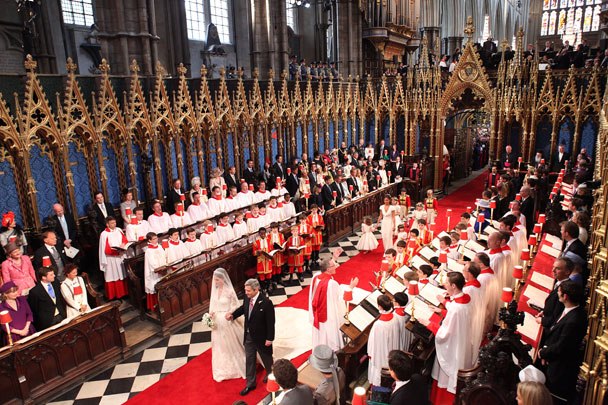 Location, location, location. My husband was obsessing over the floor there in Westminster Abbey and then I was obsessed too.  Absolutely stunning.  One thing I would maybe change about my wedding would be ceremony location.  The weather was such that day that we could have potentially been outside and that would have been nice.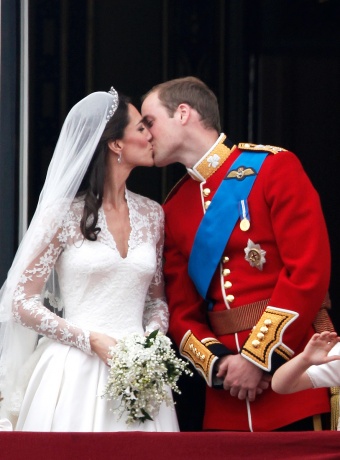 This gets me, because they were so formal with each other all day.  While my husband and I watched yesterday (the spectacular BBC coverage instead of the NBC coverage I should never have bothered with), we noticed that after the wedding, while Wills and Kate were in the archway at Horse Guards, he grabbed her hand and pulled it onto his leg and they leaned in to each other – not to kiss but to have a cute moment that was almost to themselves. That, for me, was one of the best moments of the day.
Did you get royal wedding fever?  Has it cleared up now that we're a few days out from the big day?
{ Comments on this entry are closed }