To see all of my travel posts, click here. All images made with the Sony Alpha a550.
This post contains affiliate links, which means I receive a small commission if you make a purchase using these links.
I have 2 previous posts with images from Florida Southern College: Frank Lloyd Wright Architecture at Florida Southern College – William H. Danforth Chapel & Frank Lloyd Wright Architecture at Florida Southern College – Annie Pfeiffer Chapel.
I have been a Frank Lloyd Wright enthusiast for many years. Not only was Frank Lloyd Wright a genius, but his life was entertaining and scandalous, to say the least. This Ken Burns documentary about the life of Frank Lloyd Wright is completely worth the watch time.
I was very excited to take an informal tour of the largest single-site collection of Frank Lloyd Wright buildings in the world, at Florida Southern College, while visiting Lakeland, Florida, back in February. Here's my final post with images of the campus.
A network of esplanades was part of the original design and were built in the first phase of construction.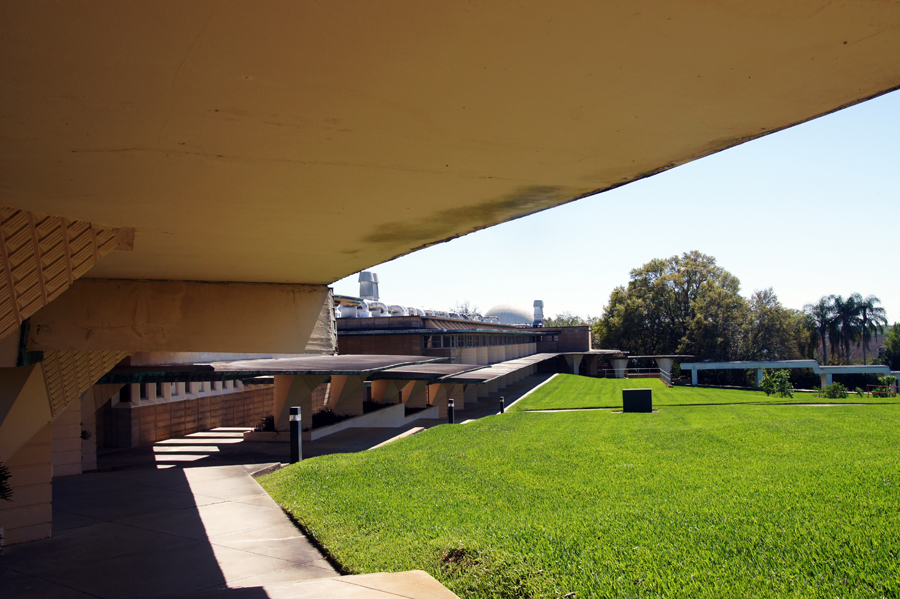 In the high heat of Florida summers, these are surely a welcome addition. These lead to the Polk County Science Building.
The Carter, Walbridge and Hawkins Seminar Buildings are also part of the initial phase of building.
A view of the other side of the Polk County Science Building.
The Roux Library and the water dome were included in the expansion of the original build.
The Watson-Fine Administration building , just to the left of the view in the last image.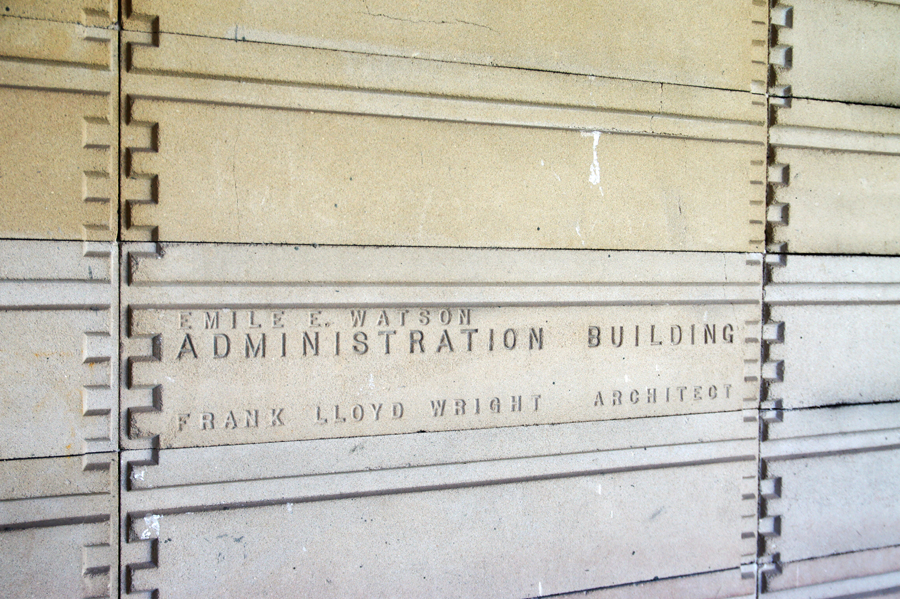 I love when the buildings are signed.
A wider view, including the doorway.
If you turn away from the door, you can see the reflecting pool and the angular detail of Frank Lloyd Wright's design.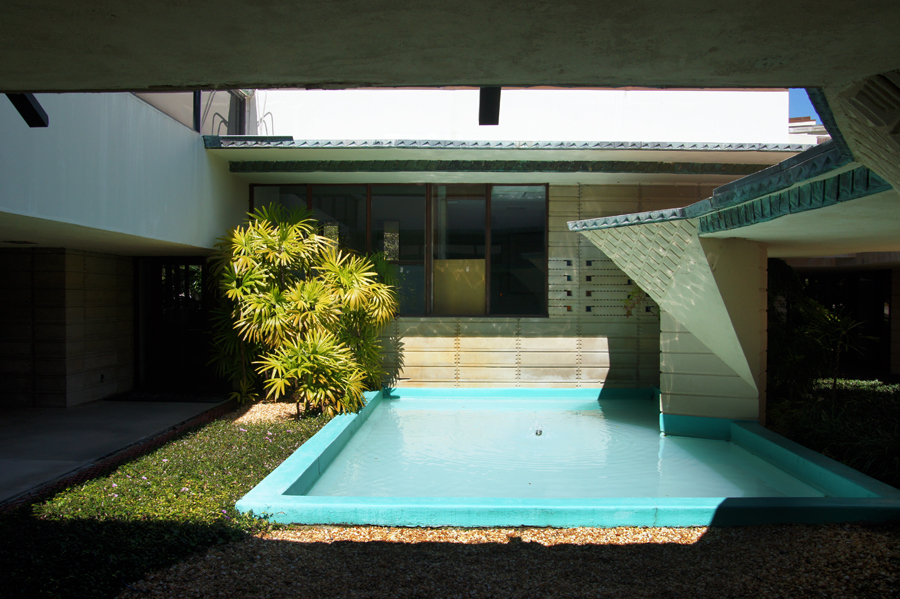 A different view of the reflecting pool.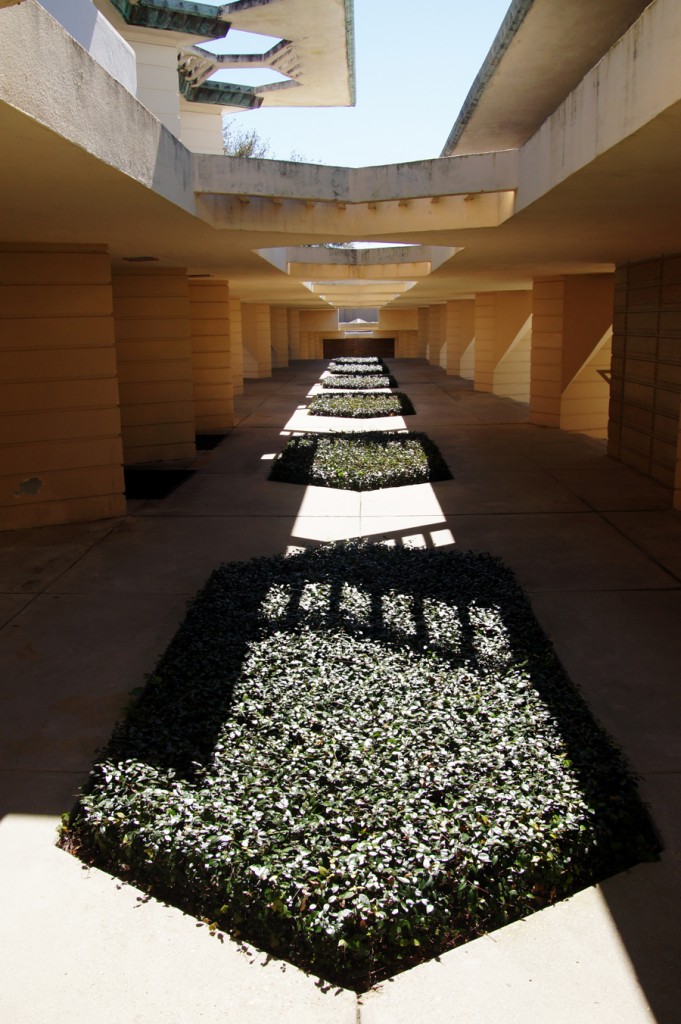 Lastly, a look down a long, partially-covered corridor leading away from the Watson-Fine Administration Building. It's very reminiscent of the porch at Kentuck Knob, a Frank Lloyd Wright-designed house in western Pennsylvania.
Once again, I definitely recommend a tour of the Florida Southern College campus if you are in the Lakeland area. Next time, we will definitely take the official tour so that we can see the insides of the buildings!
Happy trails!
{ Comments on this entry are closed }