Click here for all posts in the Brand Experience Project.
Continuing on the story of the Flickr Wall Art experience – my photo mount arrived! (Please note, all photos are from my iPhone 5 – which I am looking forward to replacing soon!)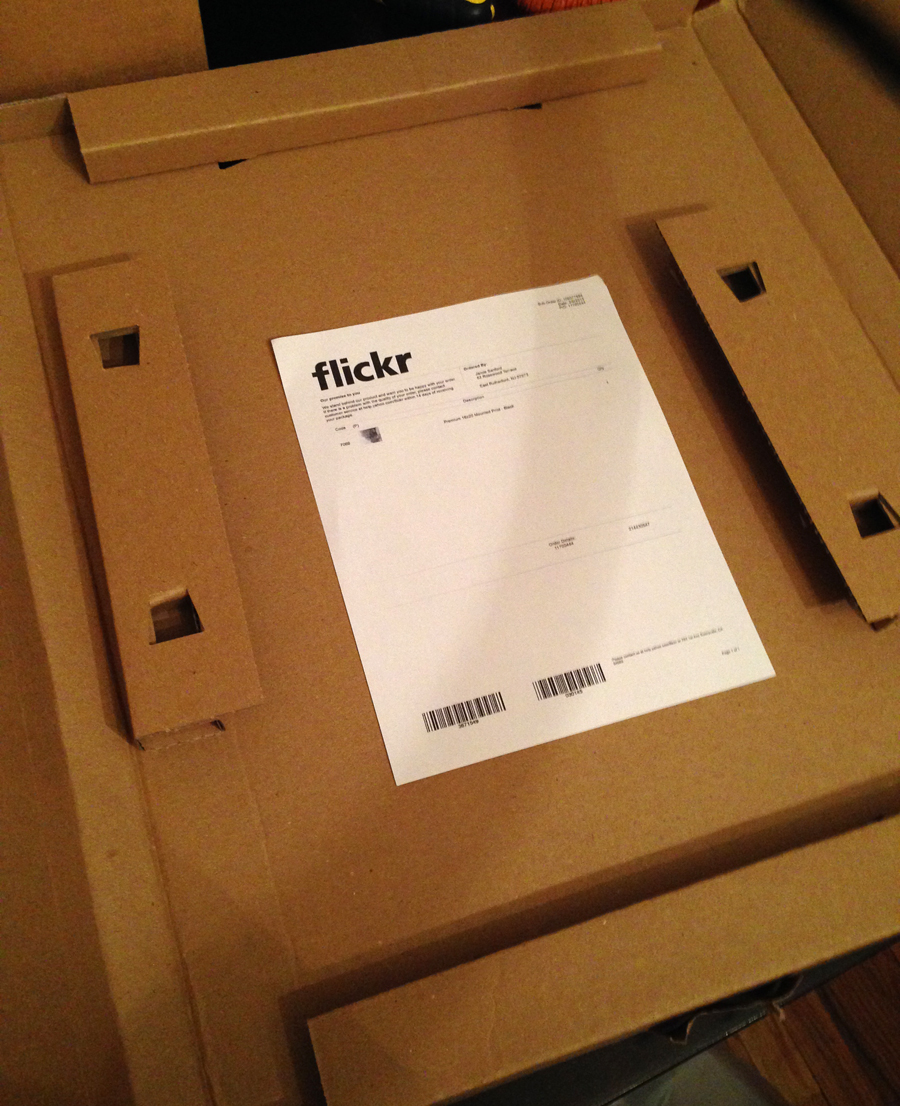 The packaging was as minimal as possible while still supporting my product quite well. You can see the mounting bits of cardboard built right into the box. Since Flickr only offers a few sizes in this product, it is an obvious choice for them to have custom packaging available.
I was really interested in how customer service on such a customized product would be handled in the package. I think Flickr does the absolute right thing by asking for a customer to contact them directly. This suggests to me that they are interested in handling any issues I have with the product while being vague enough to not promise anything.
Here is a look at the finished product! Again, not the best photo of the photo, but the iPhone image turned out really well!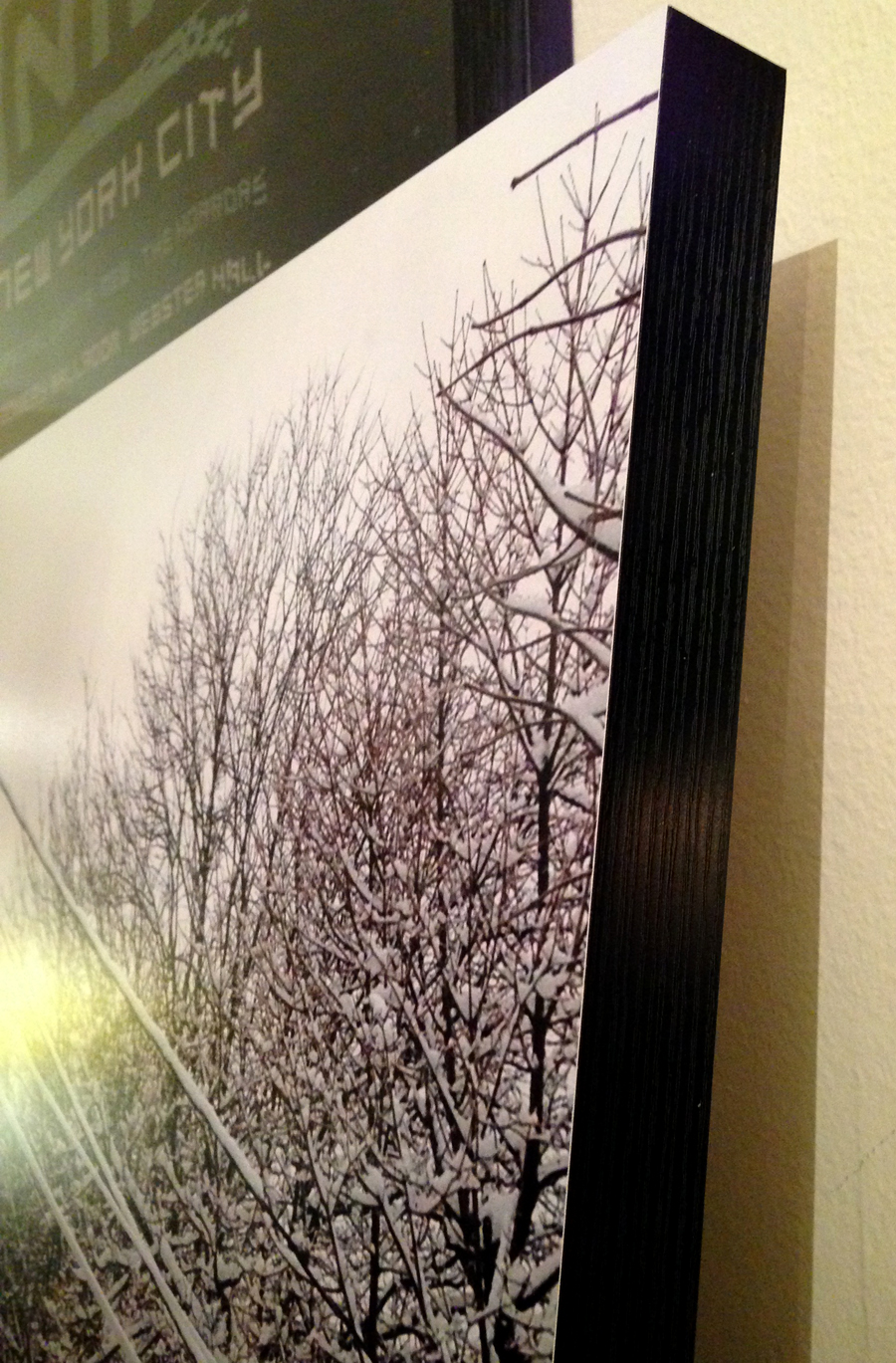 The sides are a textured black, and the item is over an inch in depth.
The black of the mount has multiple holes like these for ease in hanging your piece. I don't have mine on the wall yet but I'm happy that it shouldn't be too tricky a process.
All in all, I'm very pleased with the final product that I received. I have continued to use Flickr to store and share photos, and now that I know this process is easy and painless, I'm sure I will definitely order more items in the future.
{ Comments on this entry are closed }