There's been a lag in posting the last few days, it has been crazy with catching up after our trip to Las Vegas!
However, we had a blast so I'll share some of the photos here with a little bit of story attached.  While our whole trip was fun, I will focus only on 11-11-11, our anniversary and the date of our vow renewal!  (Warning – photo heavy!)

Starting the day with mimosas at Mon Ami Gabi at Paris.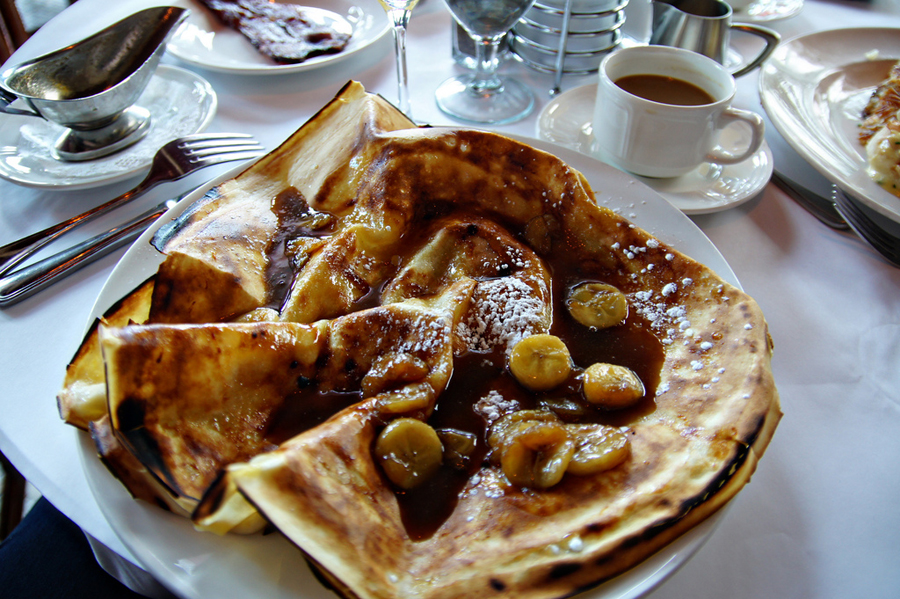 Also, I had bananas foster crepes that were crazy.

Not my husband, but my BFF David. He and I walked around, I contemplated a tattoo, then I watched him play poker. Then went back to my room to wait for my hair and makeup crew from Makeup in the 702.

BAM! Those ladies are amazing. In just an hour they made me look super glamorous! I need them in my life all of the time.

David came back to take Will and I out to take some photos. All of my favorites are the ones where we are cracking up.

As always, I put sunglasses on my head and didn't think about them again. Also, Will and I had to take our standard "at arm's length" photo.

I love this one – chin be damned!

This one too.

We got to the hotel attached to the chapel and there was, naturally, a cosplay convention happening there. Totally perfect and amazing.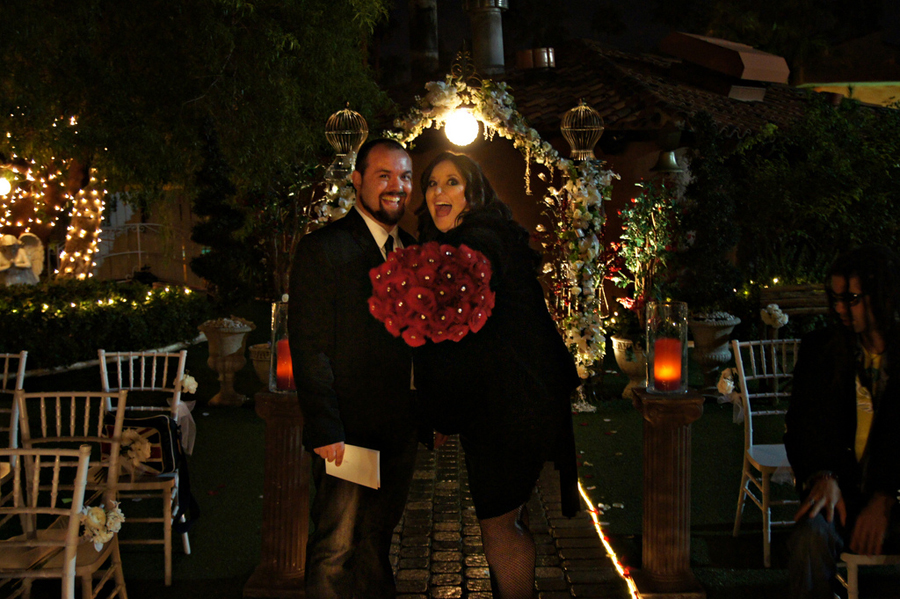 This is pre-renewal at the gazebo. Aren't my flowers pretty?

This is our Elvis. He was fantastic.

Elvis sang "All Shook Up" as the opening to the ceremony. My dad danced me down the aisle. It was really fun.

None of the pictures show my dress too well because I was cold and wore my black velvet blazer the whole time. Oh well. Here we are with our parents after the ceremony.

Here you can see our new rings! Neither of us are replacing our original wedding rings, we now just have extras.

I ended up in a limo with 6 boys to go back to our hotel. I wish this was in focus, but you get the idea.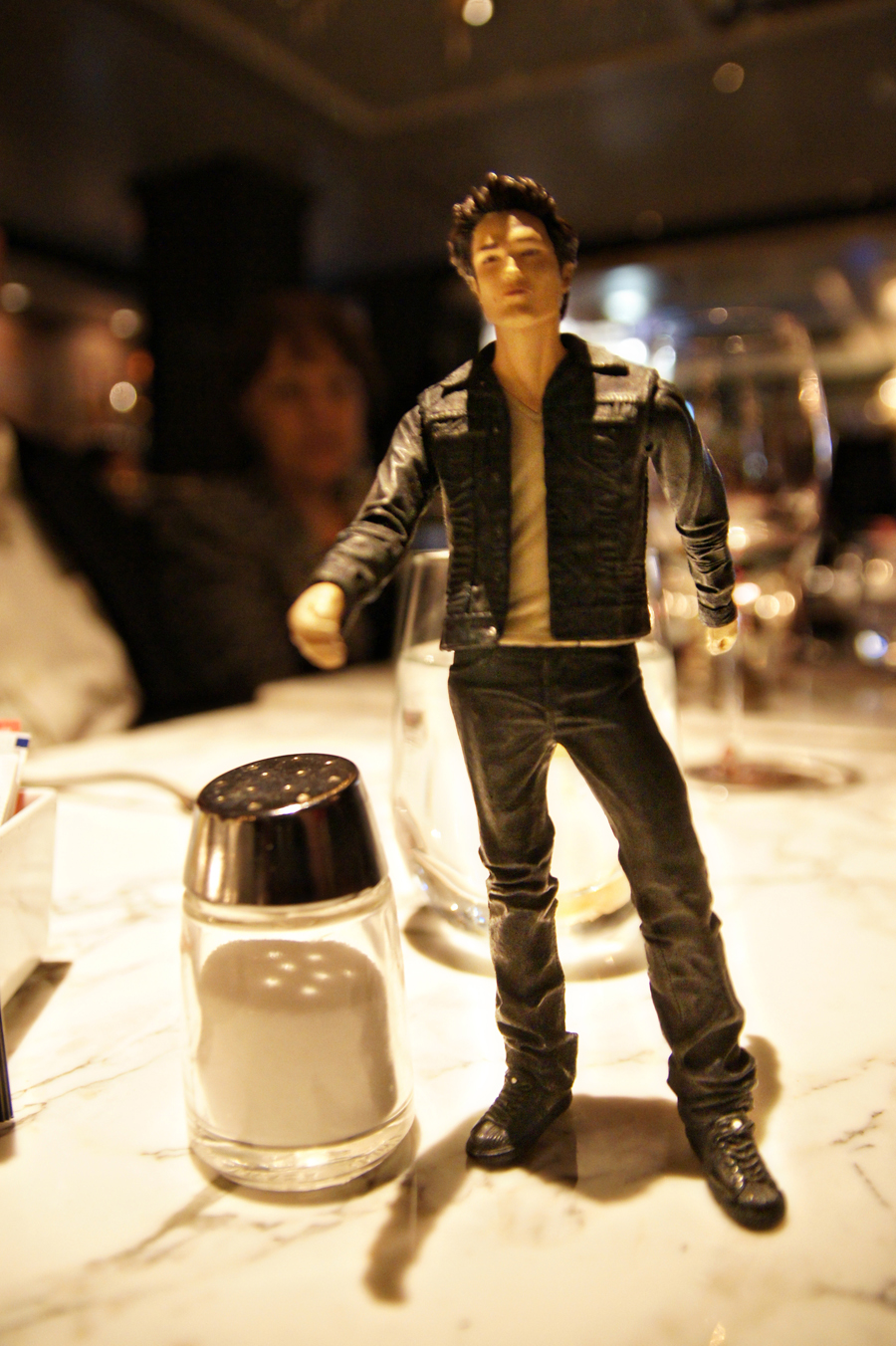 Tiny Edward made an appearance at dinner.

This also happened at dinner.
So, you can probably see that it was nothing traditional, but very fun and frivolous. Everyone loved Elvis, and especially enjoyed that we picked "Suspicious Minds," which is about thinking that your lover is cheating on you, in the middle of our ceremony. Mostly we just liked the song and didn't want anything slow.
We've already been asked about another renewal in 5 years. …and I just found out that it falls on a Friday. This might be a repeating situation!
Save
{ Comments on this entry are closed }