To see all of my travel posts, click here. All images taken with the Sony NEX-6. (The previous link is an affiliate link, which means I receive a small commission if you make a purchase using this link.)
I am dreadfully behind on posting our story and images from Congaree National Park. We drove back from Florida with only Congaree on our official list of places to visit. I booked us a stay in the nearby Hampton Inn Columbia (I was committed to maximizing the HHonors Points on this trip), and we got up early to check out the park.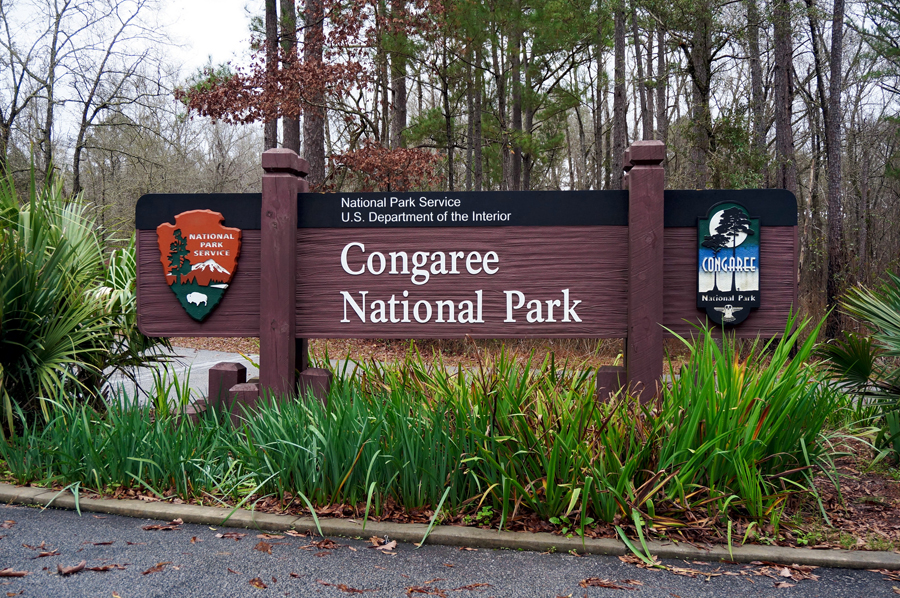 It turns out that we didn't pick the best time to visit Congaree National Park, because it is a floodplain forest, and it was very flooded. We had no grand intentions, but were unable to walk the entire Boardwalk Loop trail, because certain parts of the boardwalk were totally underwater.
We spent some time in the visitor center, watching the film about the park and getting a map and some information on the accessible boardwalk areas, we were off on our way.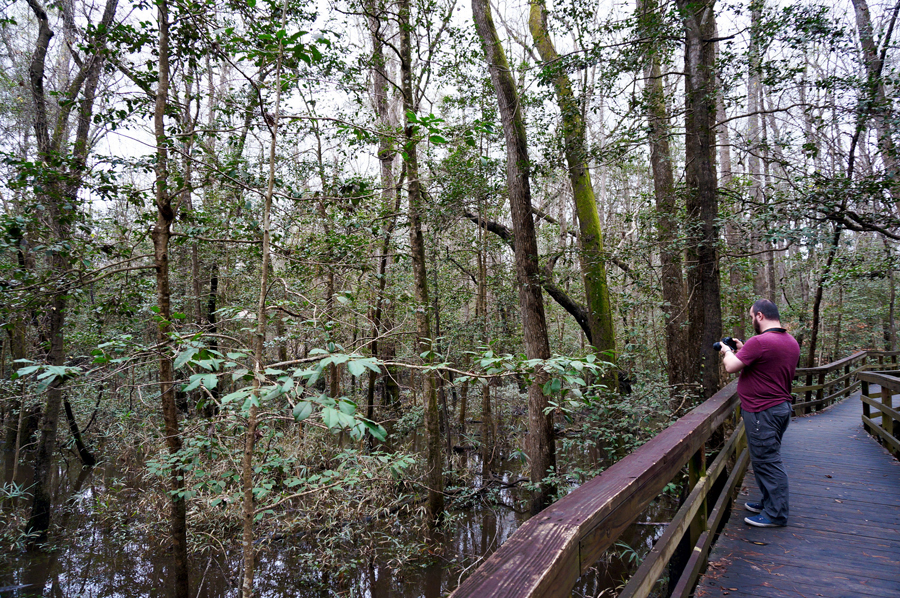 As we had just learned, it is all about the trees! Congaree National Park is a rare group of old-growth trees in the United States, the largest existing tract in the country. The initial development of the US contributed greatly to a lack of old-growth forests, since many of them were cut down to create early homes and buildings.
It was incredibly humid when we were there, and quite warm for December 29th.
Here we are, taking smirky selfies at the end of the accessible boardwalk. You can see the water right behind us.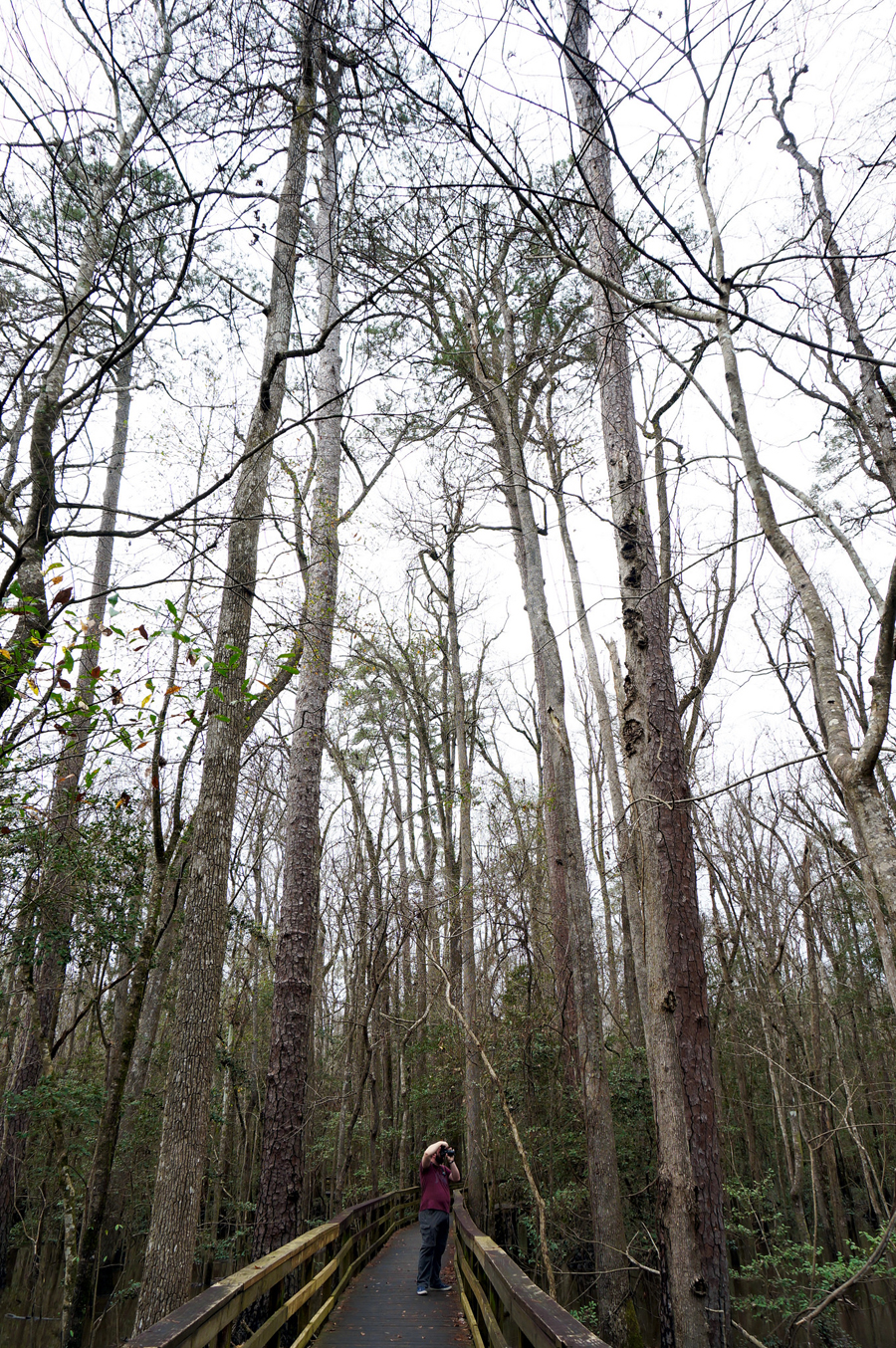 I don't have that many photos, because nothing captures this beautiful place! This picture gives you a small idea of the scale of the trees in Congaree National Park.
As with many other places, we really like visiting things in the off season. While it was unfortunate that we couldn't walk the entire trail due to flooding, we got to experience total immersion in an amazing old forest. There were only a few other small groups of people around on the trail, which was still long enough for us to split up and feel like we had it all to ourselves.
Congaree National Park is beautiful, and the importance of it as the last remaining old-growth forest in the US is exactly why the National Park system is necessary. All of my photos can be seen here on Flickr.
{ Comments on this entry are closed }