(Today's guest post was contributed by Kelly Kreth. I "met" Kelly online around 10 years ago, and since then she's made me jewelry, she's been the subject of one of the best photos I've ever taken, and thoroughly kicked my ass in Facebook Scrabble. Check out her new blog which explores optimism and pessimism with great humor and frankness. Check out Part 1 of Kelly's Holiday Wishlist here.)
Wow! That first part took a lot out of me. So I think I'll start this second part off with a nice bottle of champagne. [Hell, 52 bottles. One for each week. Veuve Clicquot Rose is a "perfectly balanced rosé which combines elegance and personality. This delectable champagne is beautifully ample and full of charm. It is a delicious wine in early bloom, a rosé with character, wonderful as an aperitif to be shared as a twosome [or for Kelly, alone] or with dear friends." $71.99 per bottle.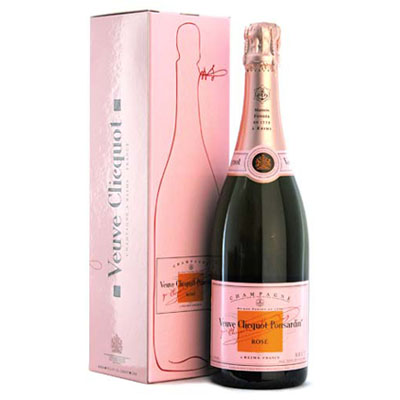 If this booze doesn't get me sufficiently soused, I'd also like this vodka, but mostly because I love the bottle. $41.99.
Once I am sufficiently buzzed, it's not enough to just feel good, but I'll also need to look good. Hence my desire for sexy undies from my favorite lingerie line, Agent Provocateur. I'd pretty much take any of the pieces on the site, but if I had to pick one it'd be this Alina bra, $180 and panty $180.

Whenever I travel or even just stay the night at someone's home, I always hate having to carry my big daytime bag and also bring a smaller, fancier clutch for evening. Tiffany's of Breakfast at… fame has come up with a gorgeous solution. This metallic tote reverses to tan for a day look and has a smaller gold clutch attached for evening. How brilliant! Holly Golightly would think it was darling, darling. It is part of their new leather collection, and costs $595. If you aren't hot for beige and gold, their other color combos are: Tiffany blue and platinum, coral suede and gold, and black and onyx.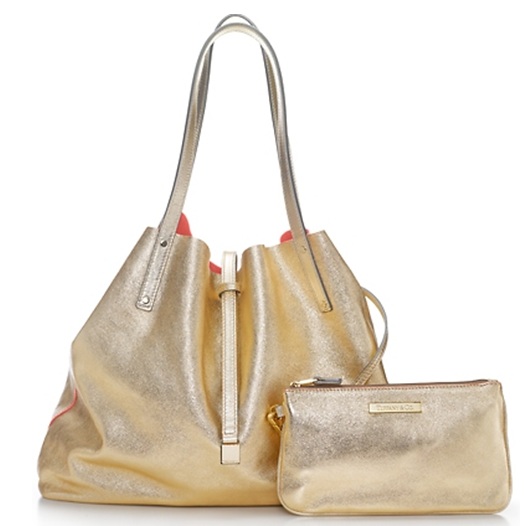 And speaking of Tiffany's, I've always wanted two carat diamond stud earrings. These beauties will run about $11,000, but as you all know, as cliché as it sounds, diamonds are forevah.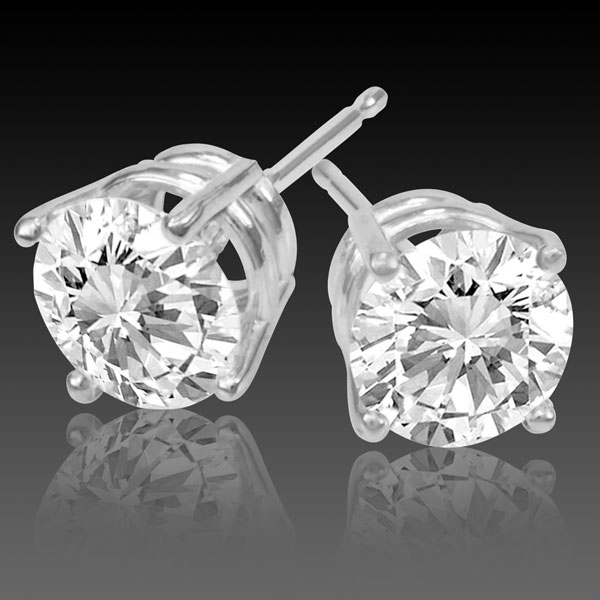 Now that my ears are a'sparkling, I'd want my wrist to not be naked. I've passed the TENO store in Soho tons of times and always marvel at this bracelet. For $1650, it seems pricey for rubber and some gold, but it is a wish list…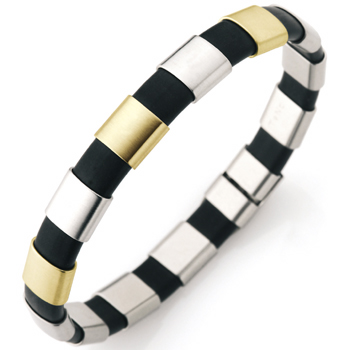 I have a flat-screen Bravia tv in my bedroom but it is only 26 inches. I'd love a 40-inch one for my living room. (Currently available for $1,349.)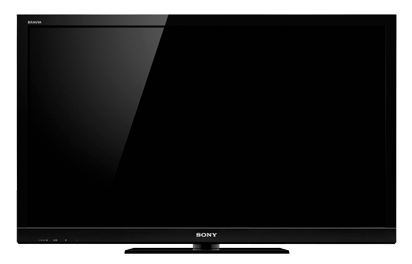 And now that I'd no longer have to invite those who want to watch tv with me to lay in my bed, I'd get a new couch. Because I am neurotic about keeping everything in my home black, white and red. I'd get this couch, the Antoinette Fainting Sofa at Urban Outfitters for $578.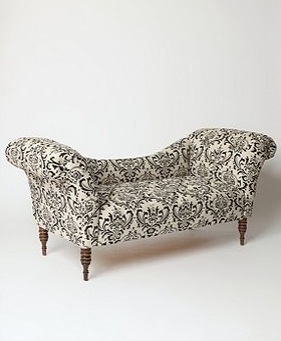 In case there still is someone who'd like to lay in bed and watch tv with me, I'd get an assortment of these creative black and white pillowcases at Urban Outftters for $28 a pair.

And on that note, I am exhausted; to all a good holiday and to all a good night.
{ Comments on this entry are closed }