Here are all of the other Instagram Roundups!
In the first week of June, I traveled to Savannah for work. This roundup is a recap of that trip. (Minus a dining experience that I will review later.)
I took US Air, which is not my normal airline. Nice views in Terminal A at Newark.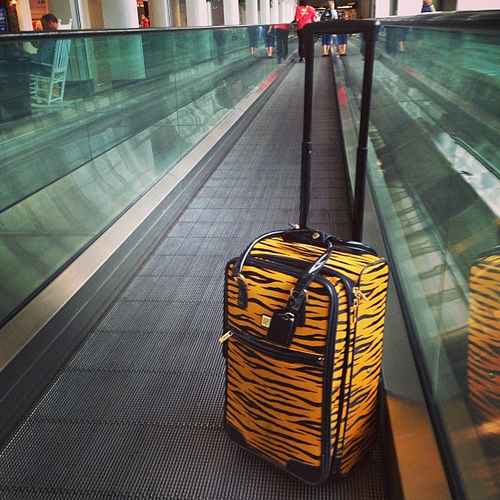 This is my carry-on bag. It's a Diane von Furstenberg tiger-striped suitcase that I bought years ago, and have NEVER regretted. It's lovely.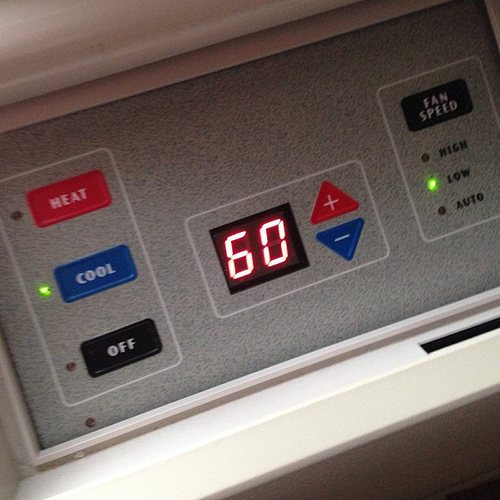 It was hella hot in Savannah, I cranked my room to "meat cooler" when I arrived.
Lovely view of the swampy golf course and a water tower before a day-long meeting.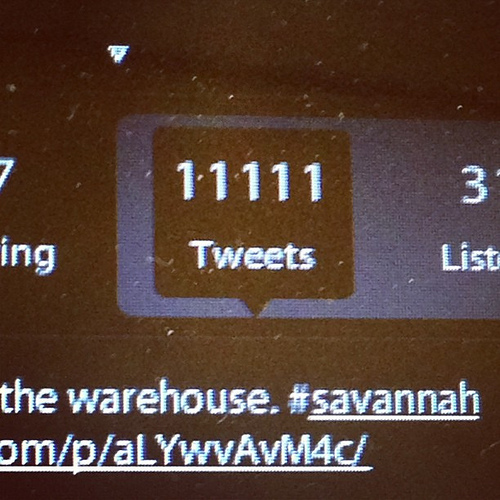 Since I missed 10,000 tweets, I took this picture when I got 11,111. Excuse my super dusty screen, I brought my little travel computer along.
Found this slightly creepy deer statue in the warehouse. I don't know why the deer is in pain.
This was my view of the outdoors while trolling around the dark warehouse for the drink machine.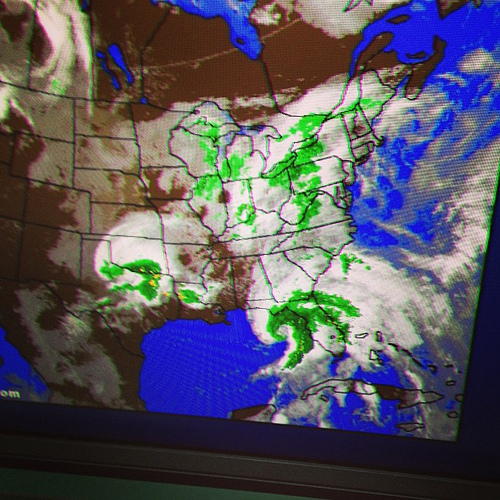 This was happening when I went to fly out. Tropical Storm Andrea was busy making it rain like hell. My parents came to visit and had to drive home in that mess.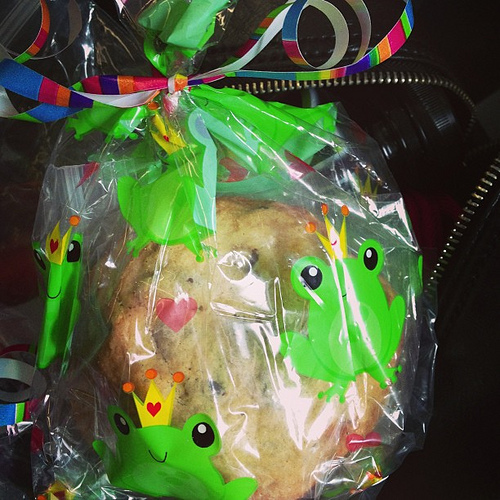 This was amazing. Mom brought me homemade chocolate chip cookies to take home, in a super-sealed set of plastic bags, including this one with little frogs with crowns. I collected frogs in my younger years, and it has never really left the building.
Travel reviews coming up soon.
{ Comments on this entry are closed }