Click here to see all of the previous Polish Project posts.
130. LA Colors Unnamed Black (from the set referenced here – can't find this online)
131. Orly Flash Glam FX Can't Be Tamed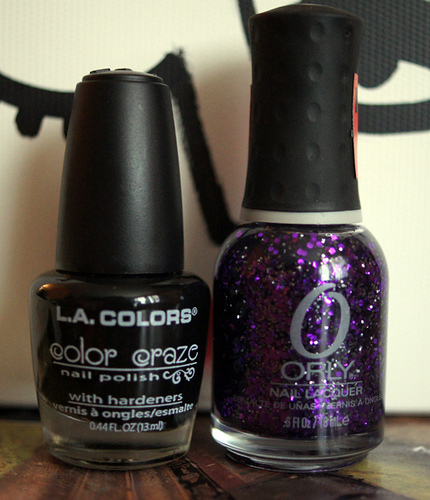 LA Colors Unnamed Black and Orly Flash Glam FX Can't Be Tamed.
BAM! Sparkletime.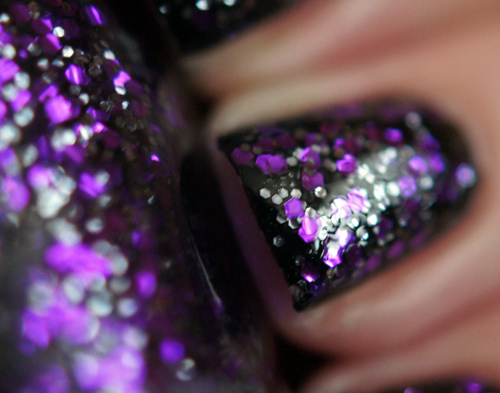 Glitter detail.
Thoughts: I pretty much will not say no to a black polish since I love using black as the base for many manicures. This one is totally serviceable, and even if it sucks, putting a bunch of glitter on top will certainly add to the staying power. I found this Orly Flash Glam FX polish on clearance at Sally Beauty Supply, which I don't understand since it is really gorgeous. I kept this manicure for a few days longer than normal, because the staying power was great and you can see how pretty it is.
Verdict: They both get to stay, and Orly Can't Be Tamed is my current favorite glitter polish.
{ Comments on this entry are closed }