In a continued streak of non-traditional jewelry on the blog, today I'm locating lots of jewelry made of or with bullets. Lots of variety here, and all items are from Etsy!
First up is a bullet pendant with amethyst – you can also find these with clear quartz, citrine, and other stones all over Etsy. This one is $25 from Azeetadesigns.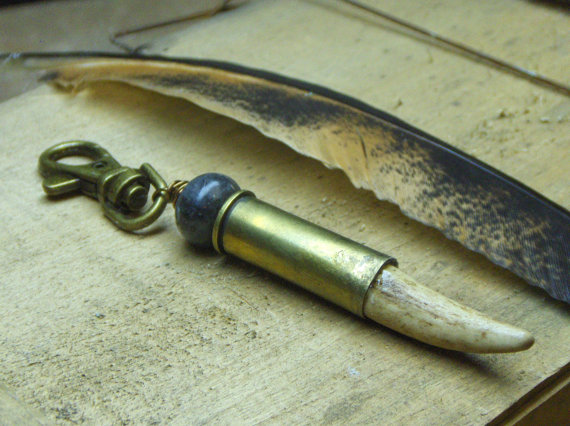 This is called the hunter's keychain – bullets and antlers. $18 from Chimiera.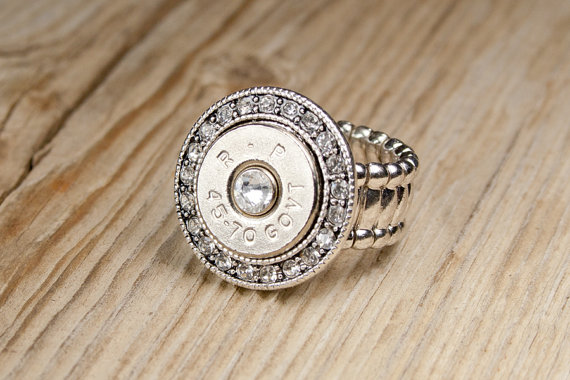 I love this because it feels high-end and fabulous while still incorporating the bullet. You can even choose different colored stones for the outer rim. $19.95 from Bullet Designs.
If you're looking for a bullet on a chain, here you go. $16 from Dorian Creations.
Taking bullets to a very feminine place is this lovely necklace with a blue Swarovski crystal. $27.50 from lauralynns.
For the cowgirl in your life. $38 from TrashandTrinkets.
It's a tennis bracelet, made of bullets! The crystal color is up to you, with about 15 options. $59.95 from BulletDesigns.
{ Comments on this entry are closed }