Sights and Sounds #39
Click here for all of the Sights & Sounds posts. If you cannot see the videos, please click here.
Everyone knows I cannot resist a "random person gets on stage with famous musical artist and kills it" video. So here's Billy Joel and a random dude named Michael performing "New York State of Mind."
[youtube p04TYk4j0zQ]
Alexander McQueen, Fall/Winter 2013 Presentation. A bit short but still stunning.
[youtube kFIMPhSvwWI]
Steve Casino, painter of nuts. Trent Reznor posted this video since it focuses on the creation of a nut that looks like him. It's awesome, I totally want one.
[youtube XHb_tSjsR1U]
In my fantasy world, I have a house that is totally organized. I watched this video about the "Most Organized Home in America," and while this might be a bit much for me, it did inspire some changes in my small apartment.
[youtube EoC83JhkCAw]
This is a series of stories told by kids. It makes me laugh.
[youtube O_UWRUacIuk]
Photo of the week – from my photos of macarons from Creme Delicious that I shot a few weeks ago when I received them for Valentine's Day. They were stunning.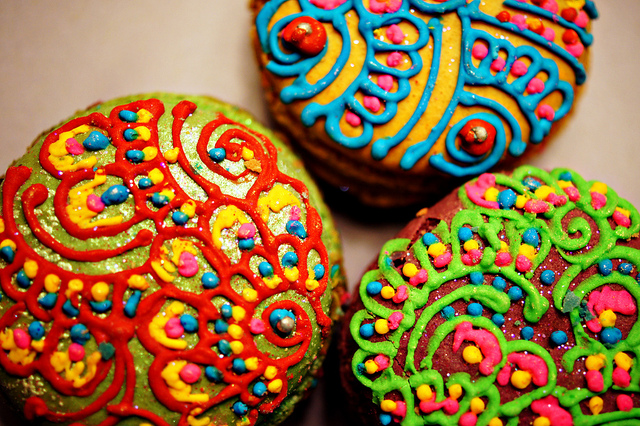 That's all for this edition of Sights & Sounds.
{ Comments on this entry are closed }