Here are all of the other Instagram Roundups!
April
Nail polish continued to be dangerous, especially in large groups like this one.
There were a slew of polka dot manicures after I bought nail art pens.
We photographed a local brush fire that month too. My photos are documented here.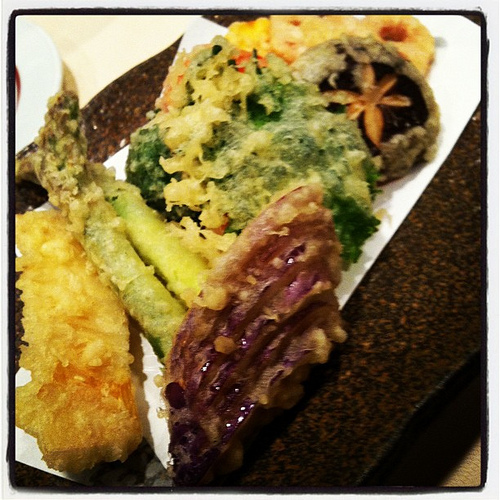 Noritake's traditional dinner at the Nippon Club during the Tabletop Market.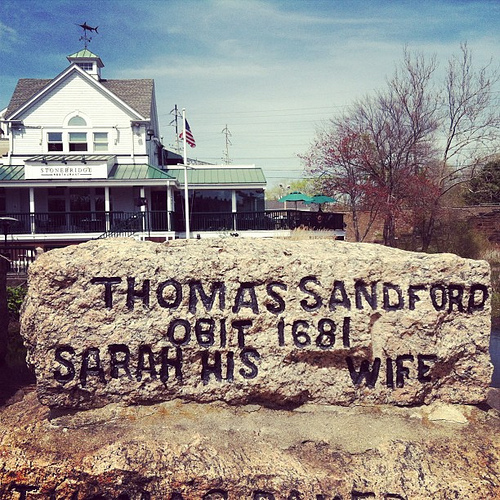 I found out in April that I'm descended from a witch, and went to Milford in Connecticut, because my Sanford line started in the US there. I took this picture of the memorial bridge noting my 8th great-grandfather and great-grandmother were town founders. The name misspelling is unfortunate but still, I love it.
Here's me with my cousin Andrew's grave. His parents were accused of witchcraft, and his mother was hanged.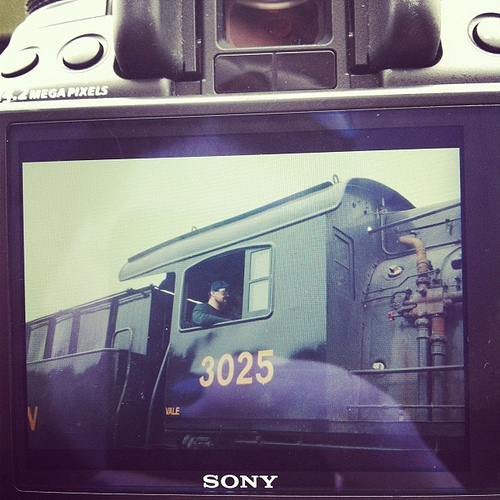 The whole reason we went to CT was so that Will could receive his Christmas gift. He got to drive a steam train!
After the train, we went to the Mystic Aquarium, and I fell in love with the beluga whales.
Back home, back to work, more pictures of the Flatiron Building.
May
We went to the New York Gem and Fossil show in May. Having been obsessed with sarcosuchus, I was super excited to see a skull replica.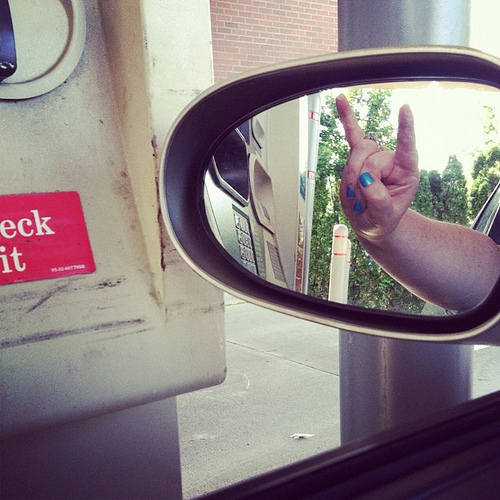 I was most impressed with my ability to get this close to the ATM without hitting it.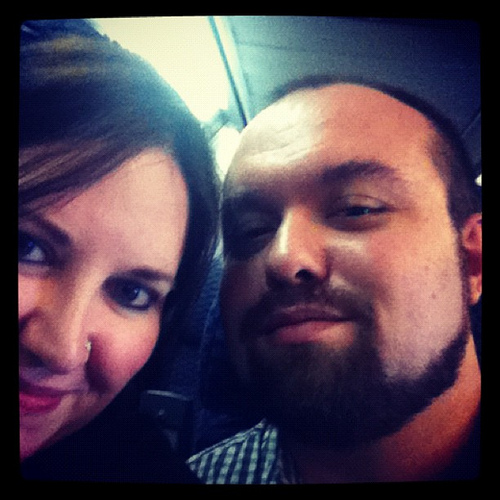 Traveling again – here we are on a plane to Florida in May.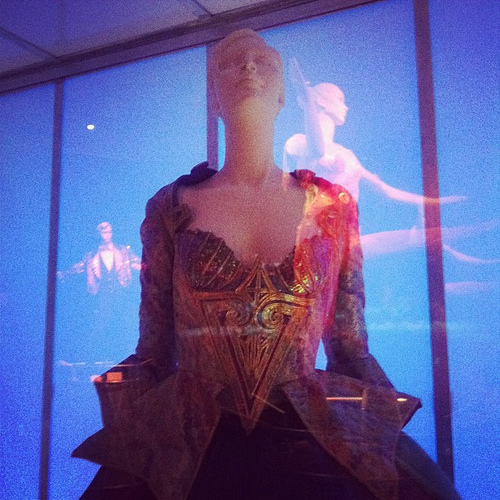 Short but sweet was a trip to the Ringling Museum in Sarasota, FL.
I have to go to Publix whenever I am in Florida. I love it.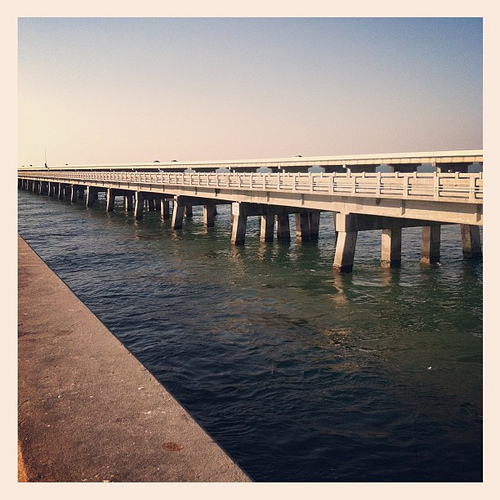 A beautiful stop at the Sunshine Skyway pier while heading back to Mom and Dad's house.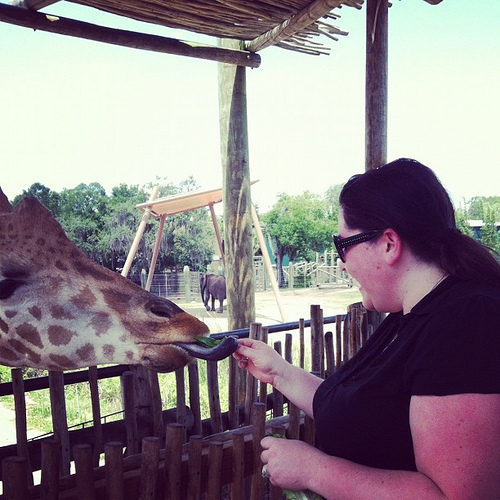 Later in the week, I had the AMAZING experience of feeding Randall the giraffe at the Lowry Park Zoo. It was one of the best things I've ever done.
I also got a tattoo while in Florida. I haven't written about it yet, but I've just had more work done to it.
June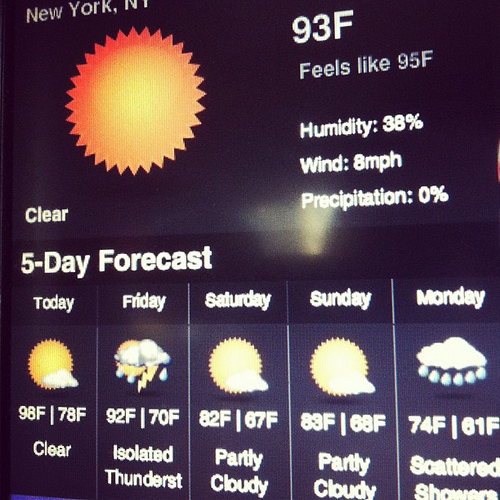 Documented an INSANE heat wave.
Closing out the month was a trip to the carnival in the Meadowlands parking lot. It was already halfway through 2012.
{ Comments on this entry are closed }