February 17, 2009 is the first day that my site started collecting data after I had installed Google Analytics. In the 7 years since then, this blog has gone through a lot of growing pains as I tried to figure out what I was doing. I have mostly sorted it out within the last few years, and talking about brand experience, marketing, and/or product is my favorite thing to write about.
I realized that it was my web stats anniversary and so decided to look at cumulative data and share my top posts. It is blatantly obvious that my more recent content is interesting to fewer people than my original batch of random topics.
1. Product Review: Aura Paint by Benjamin Moore
This post has 200% more views than the post in second place. It is now a 6-year old blog post and still gets visited regularly, even with the awful photos from my cell phone.
A blog post related to a Coach social media campaign, it was massively popular on my blog for 5 days and then was never heard from again. However, those 5 days were enough to keep it at this high ranking since 2012.
One of the versions of link posts I have created over the years. Another post that was visited hundreds of times for about a week and then nothing. The referral report in Google Analytics provides no insight, all of the referrals are from Google – it doesn't look like someone linked to me.
4. Broadway Lighted Vanity Makeup Desk from Vanity Girl Hollywood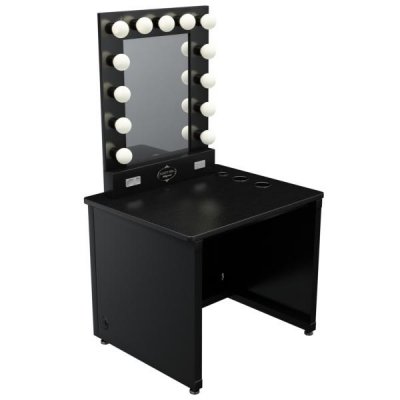 A random item on my wishlist – I'm thinking that I wrote an excellent title for this post which has placed me well in Google results.
5. Gifts for Ancestry Research Buffs
A post brought over from when I was writing The Daily Wishlist, someone asked me about gifts that might be appropriate for someone into ancestry research. I still stand behind everything in this post.
6. Video Shopping: Adam Savage – Everyday Carry
I love this one! I went all CSI on a video from Tested about what Adam Savage carries with him every day. It also has resulted in many people making purchases through my Amazon affiliate links. I have created other posts of this nature and none have been as popular as this one.
I was enamored with a costume display at the Ringling Museum in Sarasota, FL, and created an entire blog post about the sequins. I shared this post with a high priestess of sequins, Gala Darling, and she shared it on her site, which gave the post a significant boost.
8. Product Picks #1: Organix Moroccan Argan Oil Intense Moisturizing Treatment
The first edition of my product picks series, and still the most popular. A second post about Organix is number 12.
9. Cosmopolitan magazine: good marketers, or an audience full of sheep?
Also from 2009, I listed every article title in a single issue of Cosmo and ranted about the publication in general. I'm not sure I would take the time to write that now, but I am sad that 7 years later, a lot of what I said remains the same.
I am a big fan of the Dr. Martens brand, and have written multiple posts about the brand and the products I would love to own, and already do own. This was the first one where I talked about my love for the brand, and pointed to a few pairs that I would like. I believe this is another case of a really good post title having a long run of clicks from Google.
{ Comments on this entry are closed }