Click here to see all of the previous Polish Project posts.
132. Orly Smolder
133. Orly Flicker
Orly Smolder and Orly Flicker, from the Orly Fired Up collection.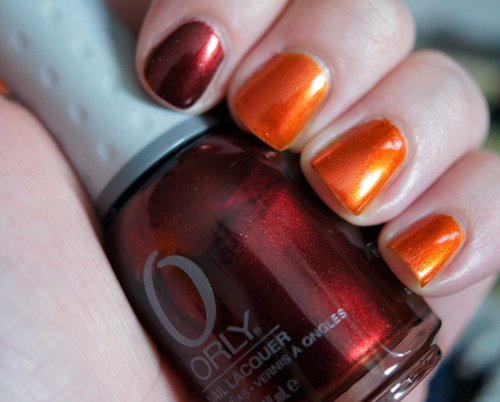 For these two colors, I tried the pistol mani I have seen done by Sara but I had never tried.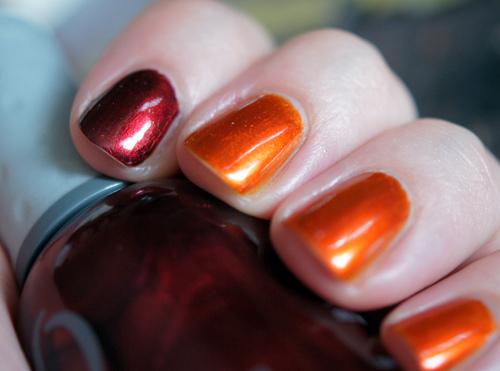 You can see the depth here.
Orly Flicker and Orly Smolder are full of flecky shimmer that are just really beautiful. I can't quite get it across in the photos, but the one just above shows a bit more of the finish of both polishes on the index and middle fingers.
Thoughts: These are not polishes I would normally gravitate to, but I totally bought them during a weak moment at Ulta. I always figure that an orange polish can go to Mom if I don't like it, and this time, the red would be appropriate for Momcycling as well. However, these are both absolutely amazing. I had a great time applying them, and better yet, they lasted for DAYS without chipping at all.
Verdict: These stay in the collection. I am so pleased with this purchase because they turned out 100x better than anticipated. I am loving the Orly polishes lately!
{ Comments on this entry are closed }