82. Skyline (Available for streaming on Netflix and Amazon)
Here is the trailer for Skyline.
[youtube qdOGJi5Sne4]
I did not expect much from Skyline because it looked like a sub-par B movie. I wasn't totally wrong.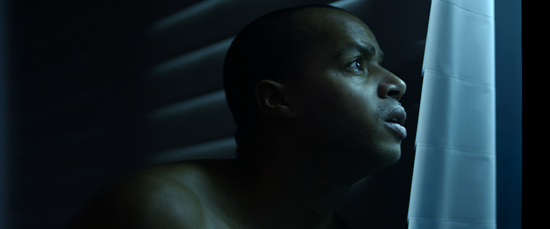 So, a bunch of attractive people with a rich friend (hey it's Turk from Scrubs!) are partying it up, and wake up to an alien apocalypse.  Obviously.
He sure hopes that JD is alright.
Apparently the aliens inflict some sort of more severe version of the "hungry vampire" look from The Vampire Diaries.  That is no good.
I know! Let's go on the roof with a handgun!  We will definitely come out on top.
Enough snark.  I don't even think I'll write any more about this.  I will say that I didn't hate this movie, it's definitely good for a popcorn-action movie type of evening.  Check it out.
Skyline is available on DVD from Amazon for $9.75.
{ Comments on this entry are closed }