Click here for all Formula One-related posts on JamieSanford.com.
Be sure to check the Formula One wiki for more complete results, or visit Planet F1.
Photos are from Planet F1 unless otherwise noted.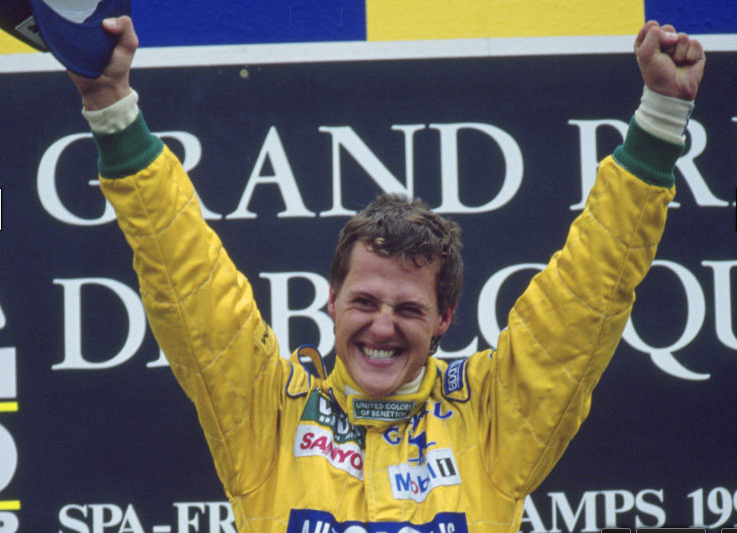 I missed the glory days of Michael Schumacher in Formula One racing. I didn't start my love affair with Formula One until 2011, so I only went through a whole season seeing Schumi race in a Mercedes that wasn't so great.
Schumacher is an absolute Formula One legend, having won more titles and races than anyone in history. His domination was much like what we see now from Sebastian Vettel – and I hear that the audience was a bit tired of him as they are getting of Vettel as well. Regardless of that, he is the clear choice for the best F1 driver in history, at least in terms of winning.
On December 30, Schumacher was skiing in France and fell, hitting his head and cracking his safety helmet. He has been in a medically induced coma since being taken to a hospital, and has had 2 surgeries to relieve swelling and or hematomas on his brain.
David Coulthard wrote an amazing piece on how he hopes Schumacher survives this and gets to see how he is finally hearing nice things about himself. Not being afraid to talk about how you are the best driver in the world doesn't always make you everyone's favorite. We know he isn't a bad guy though, he gives insane money to charity and is a family man. He seemed pretty humble to me when I watched him in 2011 and 2012, before he retired for a second time. I'm sure that had to do with the fact that he had not performed in the Mercedes as he had hoped, but he had it in him, which is more important.
Here's hoping Schumi recovers from this terrible accident.
{ Comments on this entry are closed }