Obviously I'm a bit behind, because the Olympics have been over for a week now.  However, I wanted to be sure to comment on the online coverage available from NBCOlympics.com.  In this post, I will focus on the "You Be The Judge" feature that was available to use during the figure skating competitions.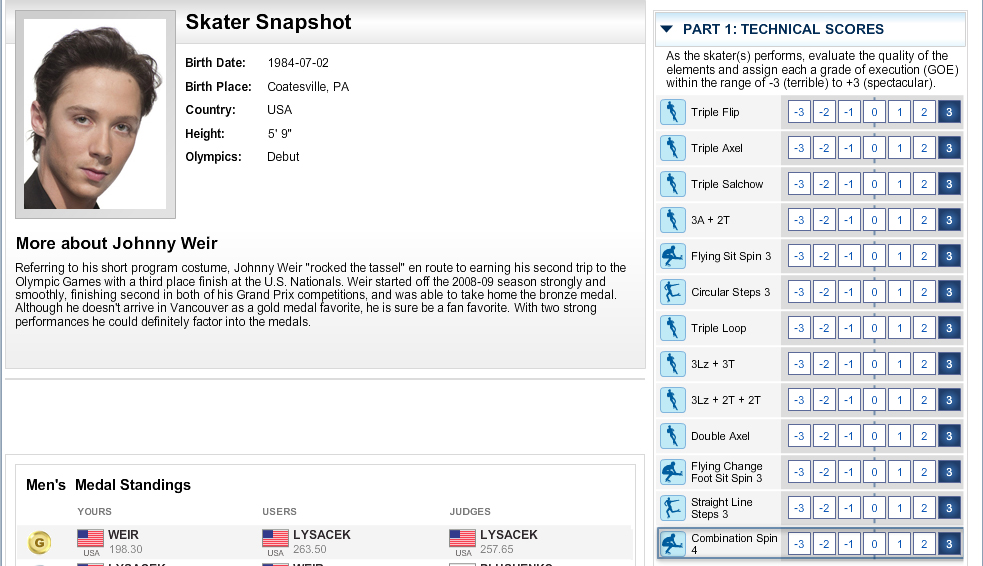 So here you can see the first panel that was present – there's some information on the skater (in this instance, my favorite figure skater, Johnny Weir), along with their planned program elements on the right.  As those elements are performed in the program, they become highlighted so that you can then score the skater on their grade of execution for that particular element.  As you can see in the image, I've given Johnny the highest scores for each element.  The unfortunate thing here (and I am fairly certain that you can't fix this) is that skaters sometimes change elements in the middle of the program – they can fall, make a planned triple jump into a double, etc.  This means that you are scoring that person on whatever they do, which means that the base value of that jump is going to reflect what was planned, not what actually took place.  In addition, what looks like a triple jump to us at home can be downgraded based on super slow-motion replays that the judges are using these days.
Anyway, so after scoring the individual elements, you are shown the following scales: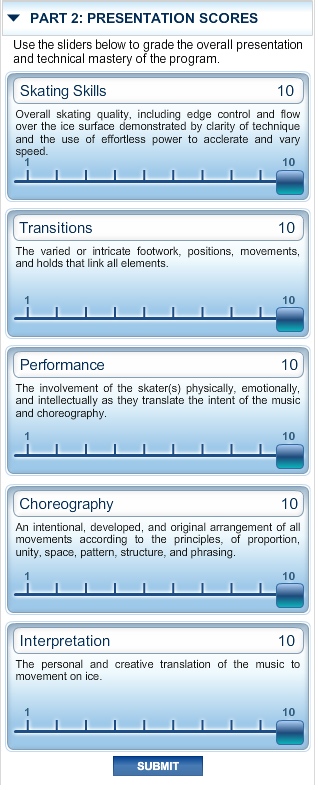 So once you determine these ratings, you are given the final score.  If you go back to the first image, you can see that I put Johnny in first place.
In addition to "You Be The Judge," the less ambitious watchers could use the scoring that was live updating after each skater, and also provided a bit more information than was was on the television screen.
So, at the start of Johnny's program, this was on the screen:
As soon as the scores were up, it updated to this: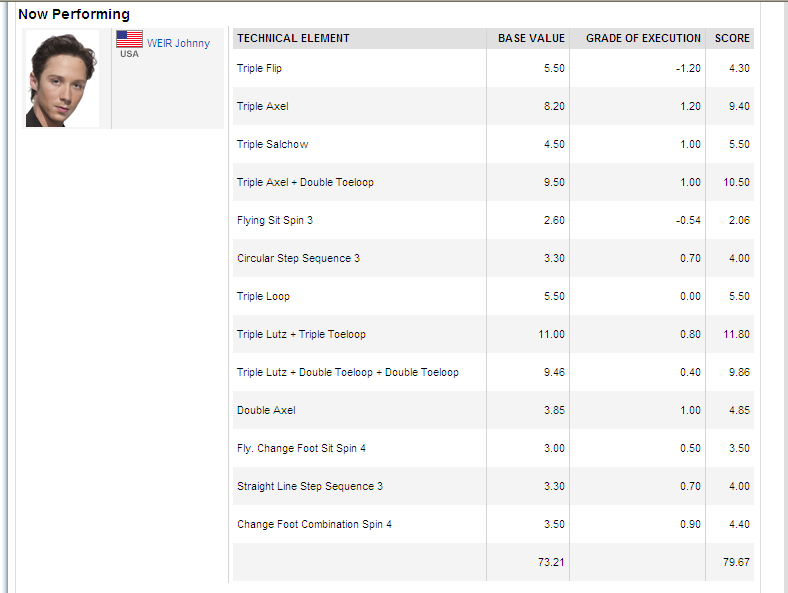 …and then, of course, also being live-updated are the overall results.  A bit less detailed but the information was still available for each skater.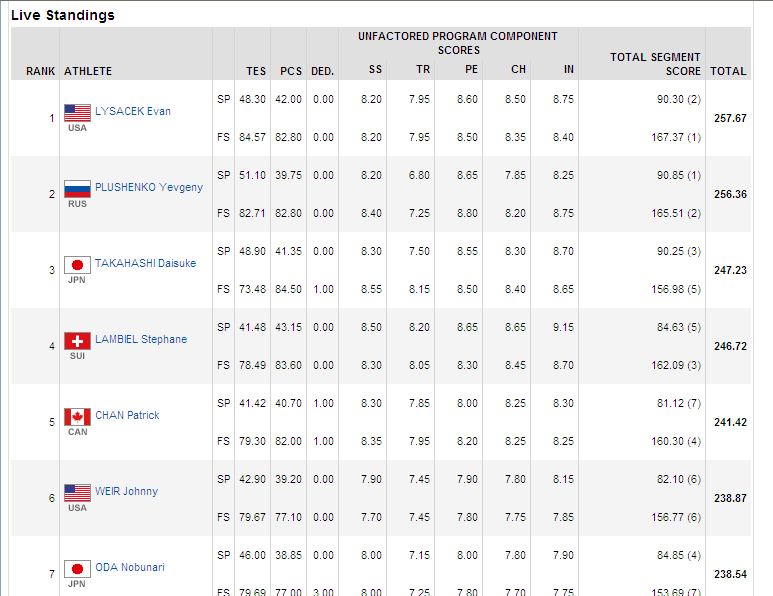 As you can see, the Olympic judges know nothing and somehow Johnny Weir ended up in 6th place, underneath other skaters who were messy and fell down, but that isn't the point.  I was already a big figure skating nerd, and this has just added to the fun.  I'm interested to see if we will be scoring gymnastics the same way for hte London summer games in 2012.
I'll be writing part 2 soon, where I will cover the online event coverage!
Did you watch the Olympics? Did you utilize NBCOlympics.com to enhance your experience?
{ Comments on this entry are closed }