To see all of my travel posts, click here. All images taken with the Sony NEX-6. (The previous link is an affiliate link, which means I receive a small commission if you make a purchase using this link.)
I will stop at Hershey's Chocolate World if I am ANYWHERE in the vicinity of Hershey, Pennsylvania. This also means that William has visited a BUNCH of times as well – I have made him ride the chocolate tour ride every time. I am a complete sucker for that experience, anything where I'm sitting in a moving car, waiting to see what will be next, when the car will turn and move, I absolutely love it. It totally turns me into a kid again.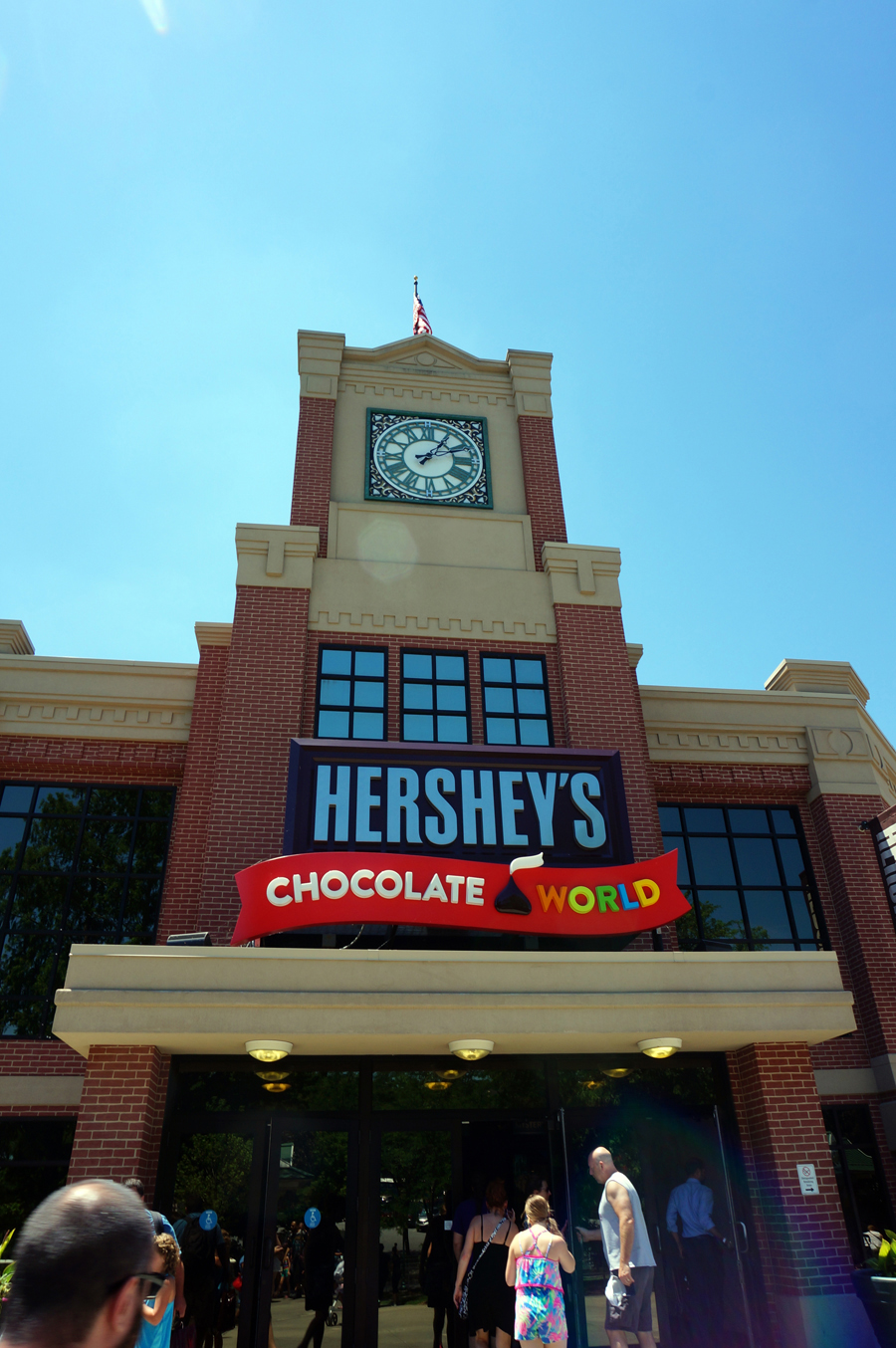 It smells like chocolate. Outdoors.
Photo ops everywhere.
They do not miss an opportunity to make things shaped like Hershey's kisses.
YAAASSS!
Hershey has a rich history.
During the chocolate tour ride, you get to go through the entire chocolate making process, with the addition of singing cows!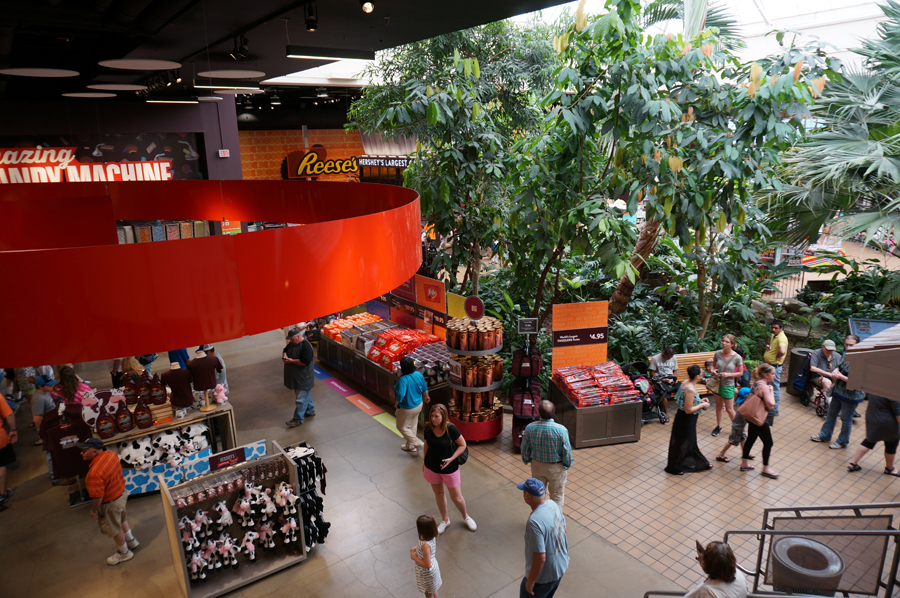 Then you get to the most amazing chocolate shopping.
This store is ENORMOUS.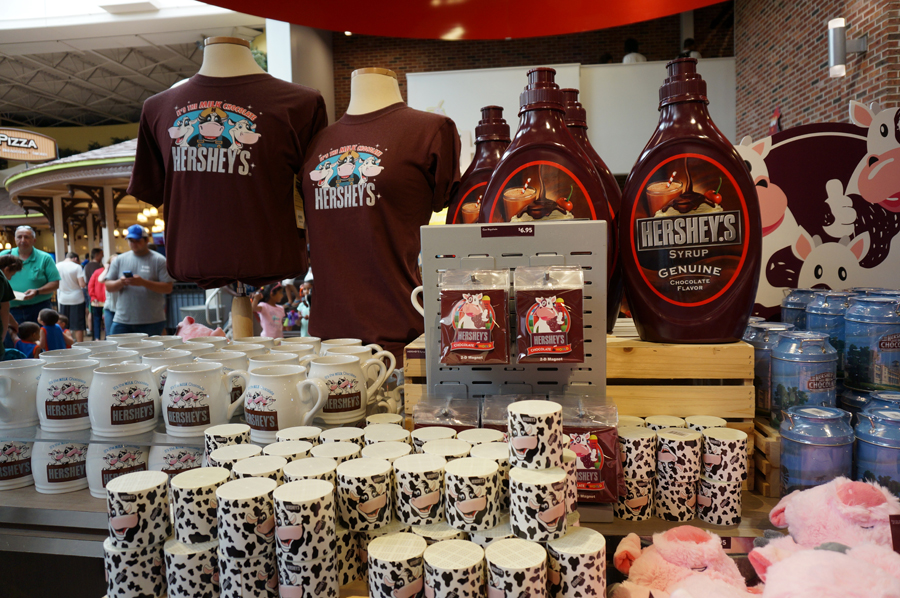 There are areas of the store devoted to all of the iconic Hershey products. Apparel, housewares, and of course, tons of chocolate and candy.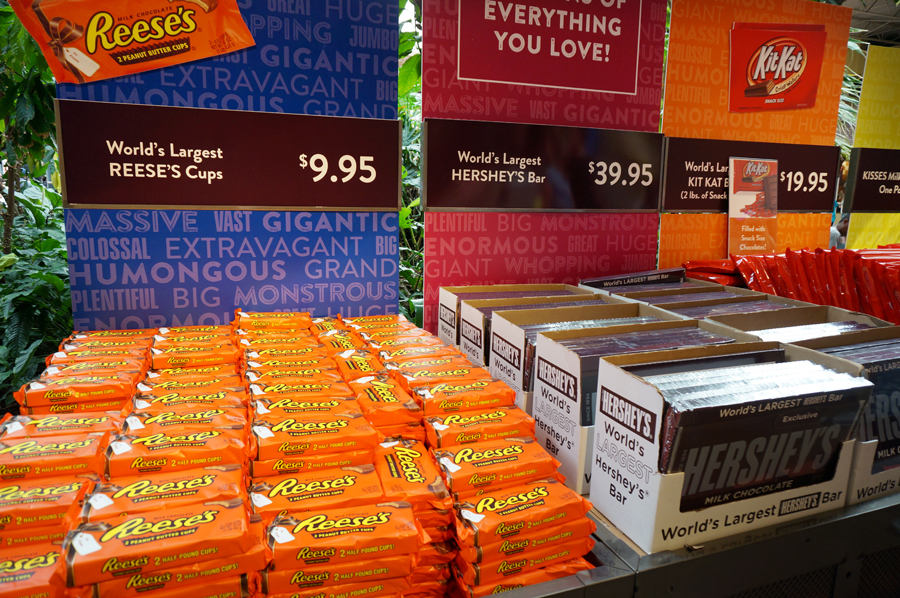 Do you need the world's largest anything? You're all set.
I don't know where I would have put one of these, but they are charming.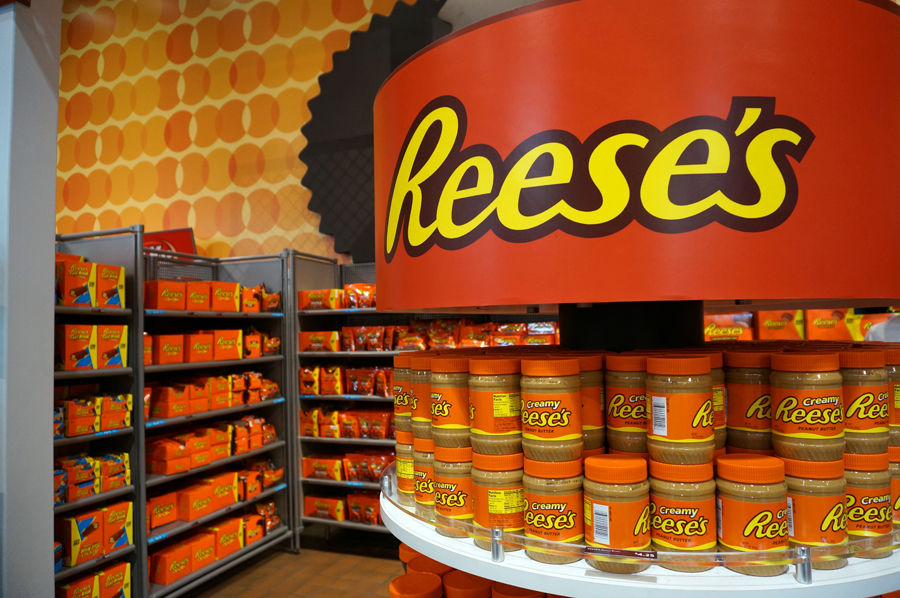 Reese's products are a weakness. I think I have an actual physical response to this orange color.
So much peanut buttery goodness.
One of the most interesting things in the Hershey's Chocolate World store is that it turns out that Hershey manufactures SO MANY brands, including many I haven't heard of, like Scharffen Berger.
I'd be interested to know how long it took Hershey to start selling branded components of products, like Mounds coconut shreds.
7 pounds of chocolate syrup! This has to only be for industrial purchasing, right? Also, it is NOT $9.95, this item is placed in the wrong spot.
They also had a number of new products in the store.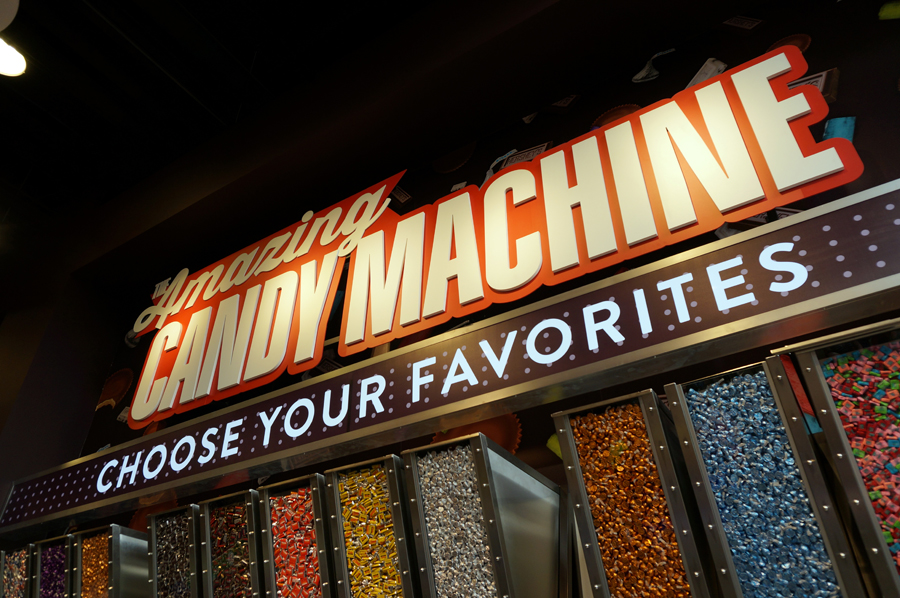 There's a giant bar of gravity-fed individually sized candies, so you can make a mix and match bag of your favorites. It is very large and very beautiful.
It was a sweet day indeed.
If you are anywhere near the Hershey area, I recommend a stop at Hershey's Chocolate World. The visit is free, as is the chocolate tour – but I can make no assumptions that you would be able to escape without buying chocolate and/or candy on the way out. If nothing else, you can stop in the mini food court to get a milkshake!
Happy trails!
{ Comments on this entry are closed }