New segment!
I did threaten a style project last year, and I have failed at it. I still mostly wear safe things that are black. The most exciting recent additions to my wardrobe are more skirts, which hardly count as earth-shattering. Either way, I am excited about certain pieces of clothing and accessories that I own, so let's share that.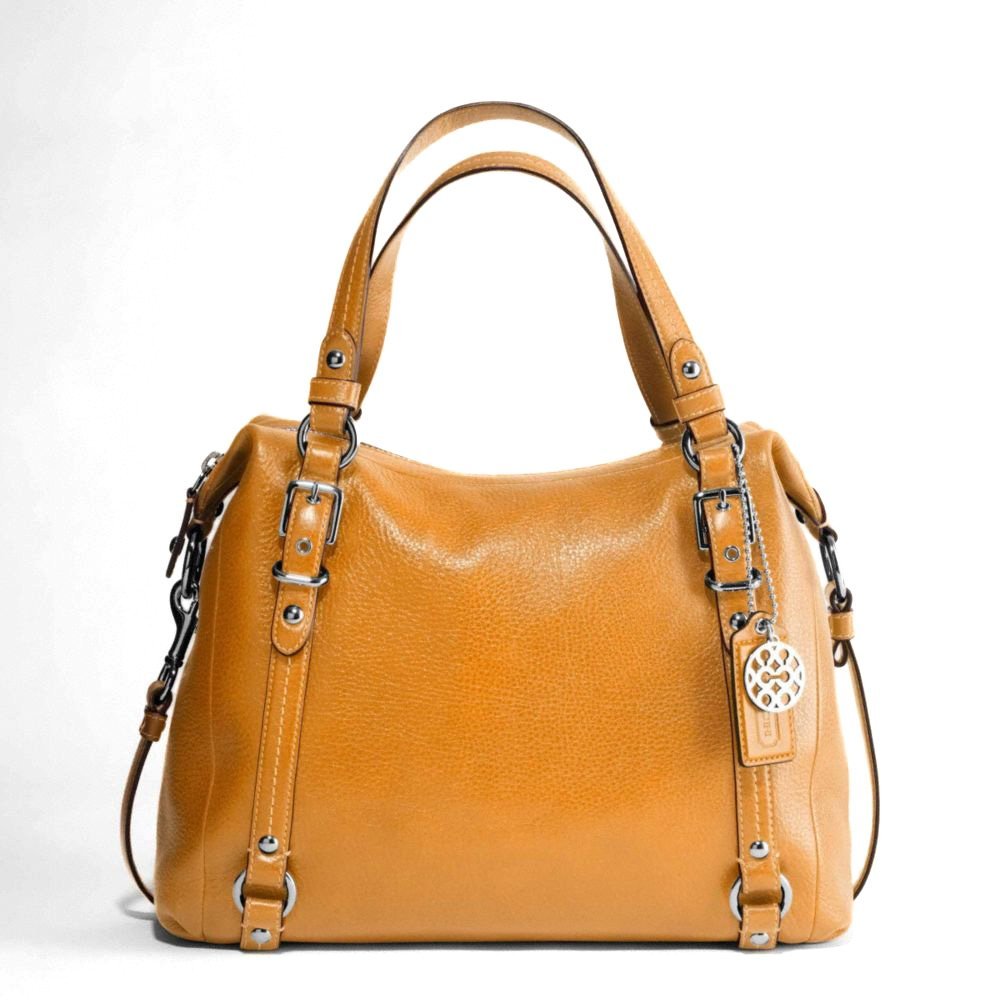 This is Alexandra, a Coach leather satchel that I received as a Christmas present from my husband.  I don't normally do this, but I totally bought it for myself.  This beauty was a purchase from the Coach online outlet, which shows up a few times a year.  I got on the mailing list and so checked it out when I got the invitation.  As seen here on the cached page on the Coach site, the Alexandra satchel was originally $358, but I scored this one in Saffron for about $170. I also got a fabulous purple leather wallet.
Oh wow, it's actually over $450 from an Amazon seller.
The only Coach item I've owned before was a pocket wallet that I got years ago at the Woodbury Commons outlet mall.  It has lasted through a lot of abuse and I use it all the time as my main wallet.  The purple one is quite big, so I use that one for all of the other cards and documents I need to have but don't access very much.  I was drawn to these items specifically because they are not a big Coach logo fest, which I'm not into and have discussed before on the blog.  The leather is quite buttery and soft, and I really love this bag.  It's a bit smaller than my recent bags which is an issue if I want to carry my camera around, but I can work it out.
So, here is me with Alexandra, a few days after Christmas at the Salvador Dali museum in St. Petersburg, FL.  Also in the photo are my vacation hair (flatiron free!), giant sunglasses, blue topaz necklace, black t-shirt, black velvet blazer, jeans and black boots.  Obviously, my new bag is the star of this otherwise standard/boring outfit.
More "My Stuff" posts hopefully to come soon.
{ Comments on this entry are closed }