Romy and Michele's High School Reunion!
This post is brought to you in part by my new favorite thing online, FYeahRomyandMichele on Tumblr.
Another movie that sucks me into the TV each time I catch it.
13. Romy and Michele's High School Reunion (Not available to stream on Netflix)
[youtube kR6-3izLrNo]
I wish I remembered when I saw this movie for the first time. I'm pretty sure that I didn't see it in the theater, I feel like someone must have showed me this movie in college.  I wonder if I saw it on VHS or DVD?  Anyway, I now own it on DVD and pretty much will watch the whole thing if I catch it on cable and don't have anything pressing going on.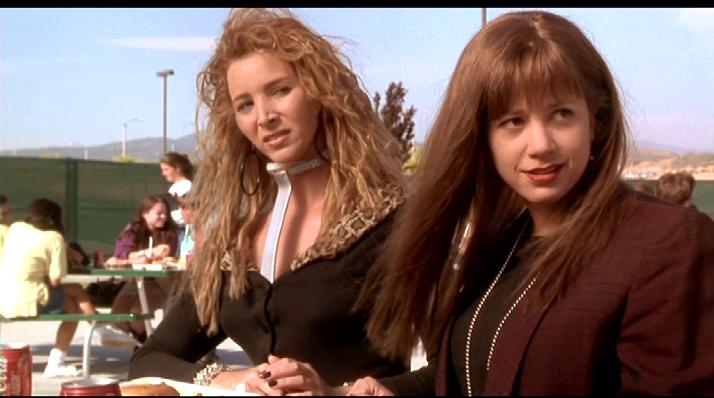 Romy (Mira Sorvino) and Michele (Lisa Kudrow) were best friends in high school, and during the movie, they find out about their 10-year high school reunion and proceed to freak out about impressing the people that tortured them and their plans to do so. They've been living in LA and living perfectly happy lives while not accomplishing much but having a good time.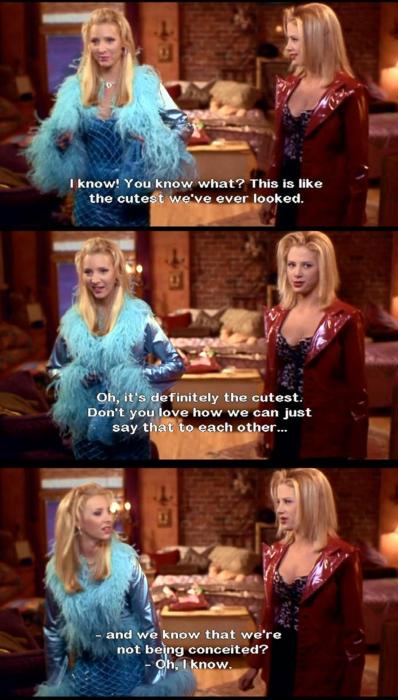 It's just the truth!
They find out about the reunion when Romy runs into Heather Mooney, my favorite character in this movie, portrayed brilliantly by Janeane Garofalo.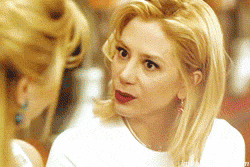 They quickly hatch a plan to fake success in business at the reunion and hijinks ensue.  They do eventually make it to the reunion, where my girl Heather Mooney makes her feelings known:
Things go down, and an old classmate shows up – Heather has this reaction that is so perfect and funny:
You know you've thought that about someone you liked in high school!
Anyway, I won't give it all away, but this amazing dance sequence happens:
[youtube wPTUpn9ait8]
Romy and Michele's High School Reunion is available on DVD from Amazon for $9.49.
More images because I can't get enough: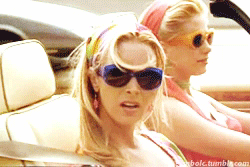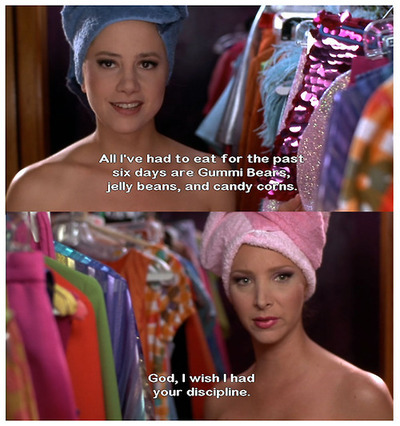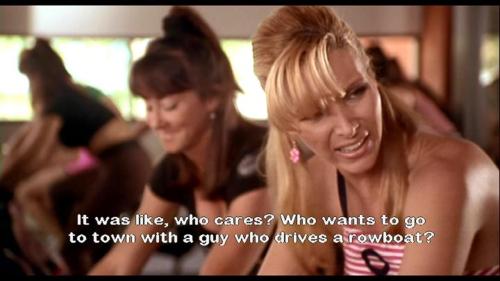 { Comments on this entry are closed }