Today we have an item as seen in a music video.  This time it is Nicki Minaj in the "Where Them Girls At" video, which is a collabo between Nicki, Flo Rida and David Guetta.  Here's a look at the video.
[youtube p4kVWCSzfK4]
Nicki looks fabulous in the video, as always.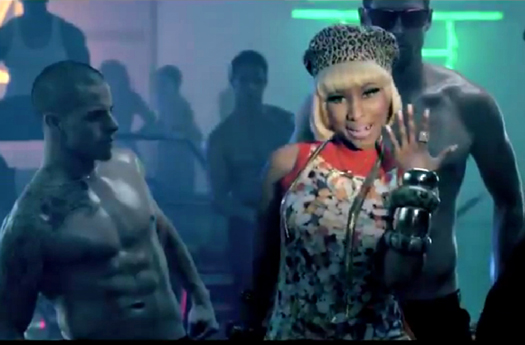 My friend Cindy emailed me to let me know that the fabulous ring that Nicki is rocking here is from Lia Sophia.  If you haven't been introduced to Lia Sophia, it is a great catalog-driven jewelry line.  If you haven't been invited to a Lia Sophia party yet, you probably will soon, it is getting more and more popular.
Anyway, Nicki is wearing the Cubist ring:
It's really cute.  Here's the description:
A wide band of matte gold is boldly crowned with a glistening cube of black diamond cut crystals individually set and squared up across the top and all four sides.
I like the style of this, gold isn't really my thing but I do like the cube.
The Lia Sophia Cubist ring is available for $110, but will most likely cost less if you pair it in with whatever Lia Sophia special is running at the time.  (Actually, I just checked out the Lia Sophia main site and they have a whole section showing celebrities wearing their items! Click here to check it out.)
{ Comments on this entry are closed }