To see all of my travel posts, click here. All images taken with the Sony NEX-6. (The previous link is an affiliate link, which means I receive a small commission if you make a purchase using this link.)
We traveled to New Orleans in December, and one of my only required stops was to go to Magazine Street and do some shopping. We ended up shopping for Will in a store called Vegas – funny enough since we were only a few weeks out from our Las Vegas vow renewal.
We not only had great success, but I was super charmed by the aesthetic of the store itself.
It was another grey day in New Orleans, but that's the perfect time for shopping.
Lovely natural light from these huge windows.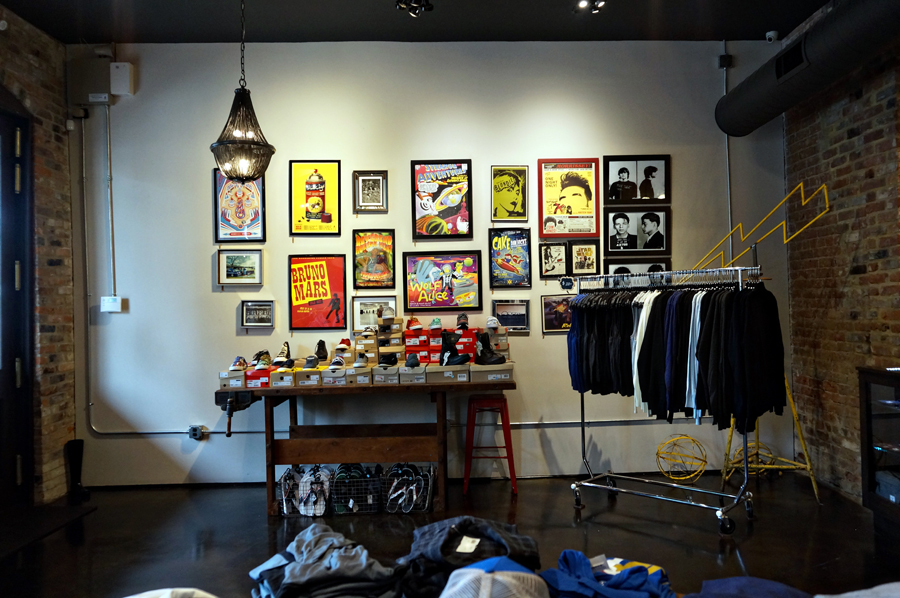 While I was busy enjoying the interior and display designs, Will was shopping and finding great items. The selection in the store was a mix of classic items with those that were a bit more quirky, and brands I had never seen or heard of before. Will ended up buying 2 shirts that are new favorites.
I could not sell Will on the gold jacket.
These hats were perfectly tongue-in-cheek.
The commitment is real when even the business cards are this good.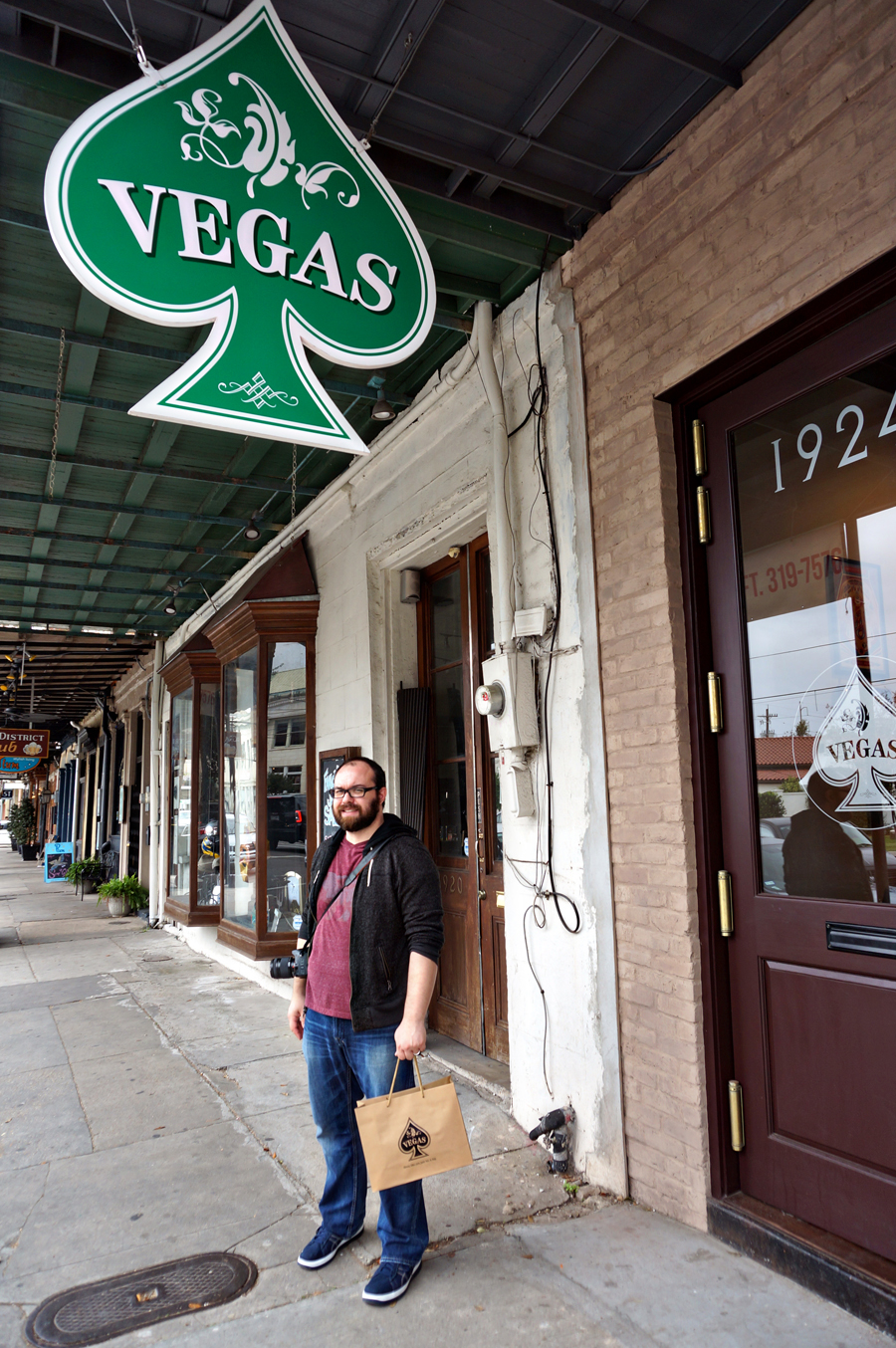 The happy customer. If you're in the market for men's clothing in New Orleans, definitely go and check out Vegas on Magazine Street.
Happy trails!
Save
{ Comments on this entry are closed }