I mentioned yesterday that I'm working on planning a vow renewal with my husband for our 5-year wedding anniversary. Since we've looked at a number of hotels in Las Vegas, including the Paris, I immediately started thinking about a Paris-inspired look.  Felt artisan Crafts2Cherish on Etsy has great items for this purpose.
This is a classic beret with a hand-felted red rose attached. Very perfect for embracing the stereotype. $51 from Etsy seller Crafts2Cherish.
This pink felted ring is such a more fun option than a traditional corsage. Available for $19 from Crafts2Cherish.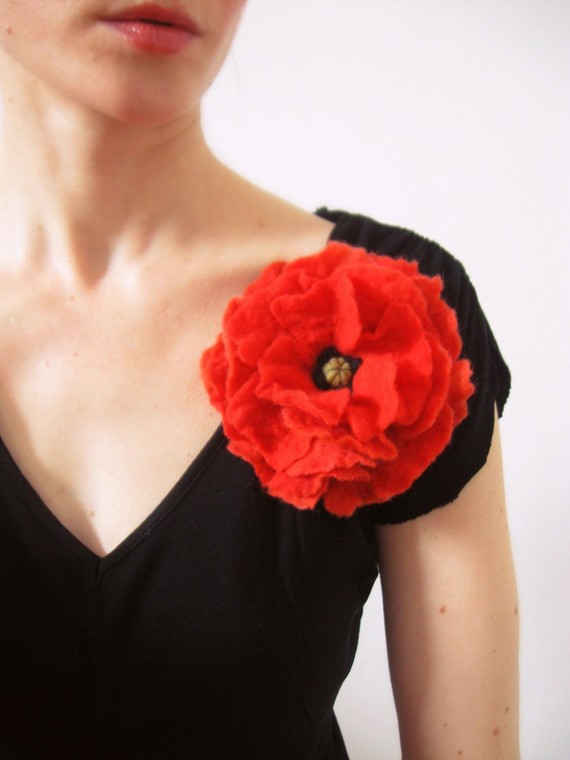 This would also work as a great corsage replacement, a beautiful red poppy. This is available for $32.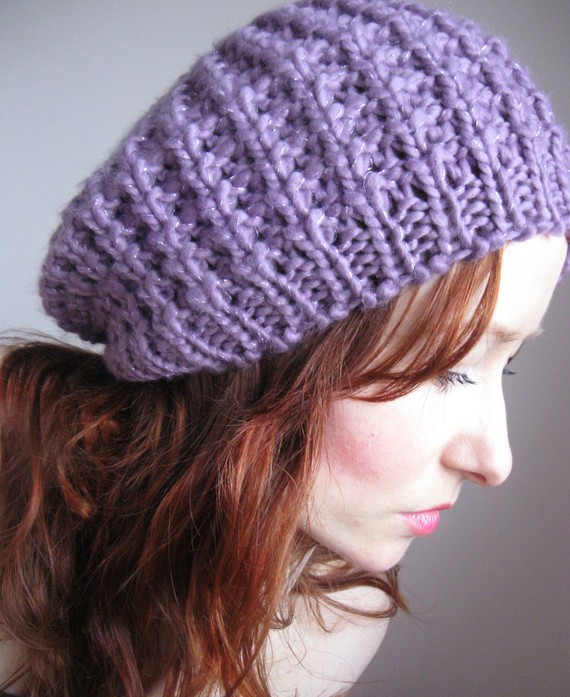 This item doesn't fit as well into my Parisian theme, but it's a beautiful chunky knit, and 50% of the sale will go to ongoing relief efforts in Japan.  This beautiful beret is available for $25 from Etsy seller Crafts2Cherish.
{ Comments on this entry are closed }