Video: Britney Spears, "Criminal"
Britney Spears is one of my favorites. I enjoy pop music and what she delivers is consistent, fun and sexy.  This new video for "Criminal" is no different.  Shot in London, it stars Britney and her real-life boyfriend Jason Trawick as a couple who meet and quickly fall in love and become wanted and hunted by British law enforcement.  It is really sexy, and since I can't seem to embed the video, here are some screenshots.
Pretty Britney's beauty shot.  Love her eye makeup.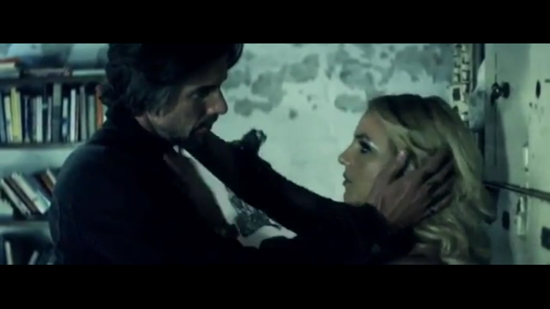 Sexy Jason takes Britney back to his lair, and they get it on.
Britney takes Jason's gun to the convenience store and decides to commit a crime.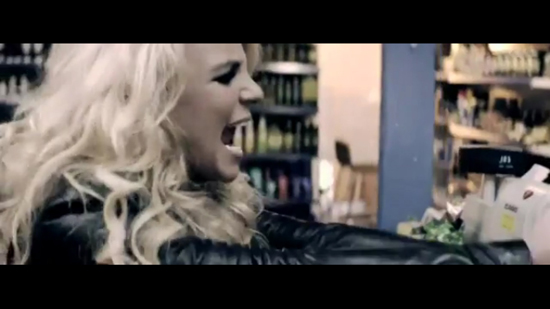 She's mad and she wants money! NOW!
Cut to sexy Britney in that doorway.
Then we get to the part where Jason and Britney are naked and HOT in the shower.  Damn.
This is what happens when you make a video with your real-life man, and don't have issues with nudity because you're both hot.
Still so pretty.  Also, I want my hair to look like that.
The London police find them and shoot up the place while Jason and Britney make out and then escape.
Go watch the "Criminal" video here. This video gets a 9/10.  This is one of my most favorite Britney videos in AGES.
{ Comments on this entry are closed }