Click here for all Formula One-related posts on JamieSanford.com.
Be sure to check the Formula One wiki for more complete results, or visit Planet F1.
Bahrain
Before another long break between races, we go to Bahrain for race 4 in the season.
All photos of this race in Bahrain are from Planet F1. Go here to see their whole gallery and enjoy the site in general.
Nico "Not Really The Number One Driver" Rosberg managed to obtain pole position!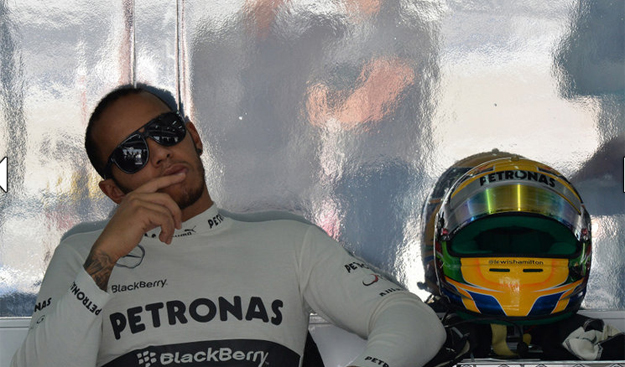 Lewis "Swag Party" Hamilton, hanging out during qualifying.
Fernando "Eyebrows" Alonso, just chilling in the garage.
Mark "Can't Catch A Break" Webber was celebrating his 200th grand prix. Unfortunately he would be starting it with a grid penalty for last week's contact during the race.
The race start – Nico Rosberg managed to hang on to the race lead for about 40 seconds before being passed by Sebastian "AGAIN?!?" Vettel.
Sadly, Alonso was faced with a stupid broken DRS wingflap, resulting in extra pit stops that ruined his chances for a win.
The race had some exciting moments, a few between Jenson "Cute As A" Button and Sergio "Spicy Mexican" Perez, who are on the same team! Perez was all over Button and then got into it with Webber later in the race. Crazy.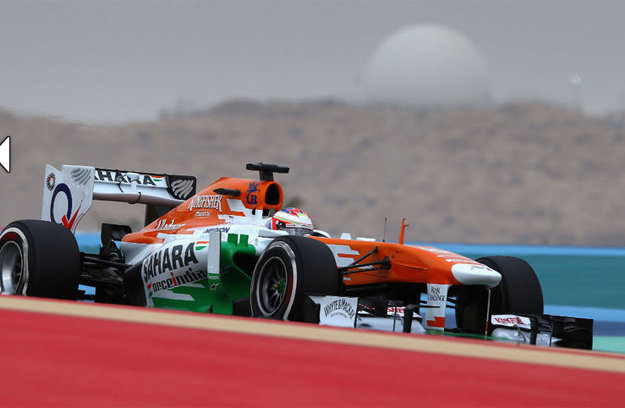 Meanwhile, my boy Paul di Resta managed a 4th place finish! I have a special affinity for Paul since he started as a regular Formula One drive when I started watching. I hope he gets on the podium soon.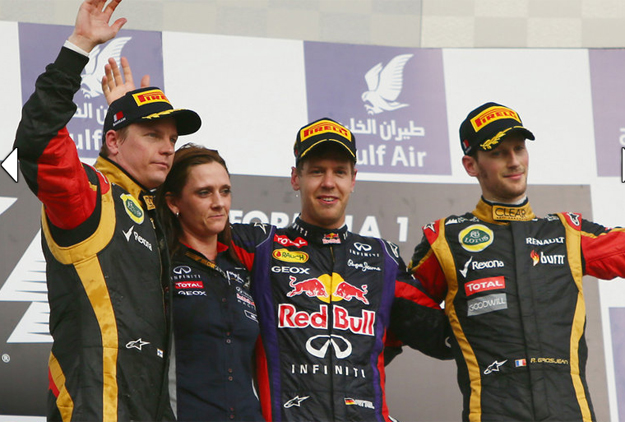 The same exact result from last year. Vettel was first, Kimi "Has No Feelings" Räikkönen was second, and Romain "Former King of Race Contact" Grosjean in third. The best part of this picture is that Red Bull sent a woman up onto the podium to accept the constructor's trophy for the race. Go Gill Jones!
Spain in a few weeks.
{ Comments on this entry are closed }