In January of this year, I responded to a message on Twitter to try out the canvas photo prints from Zaza Gallery. In exchange for a link on my site, I would be provided with a free 16×20 canvas print. I received the product a while ago and have been greatly impressed and excited with the results and so decided to blog about it.  (I was not asked to write about the service at all.)
Let's start out with the original photo.  My husband took this during our trip to Bar Harbor, Maine, in October 2009.  He had mentioned wanting to have a canvas print made, so I thought this was the perfect opportunity to do so.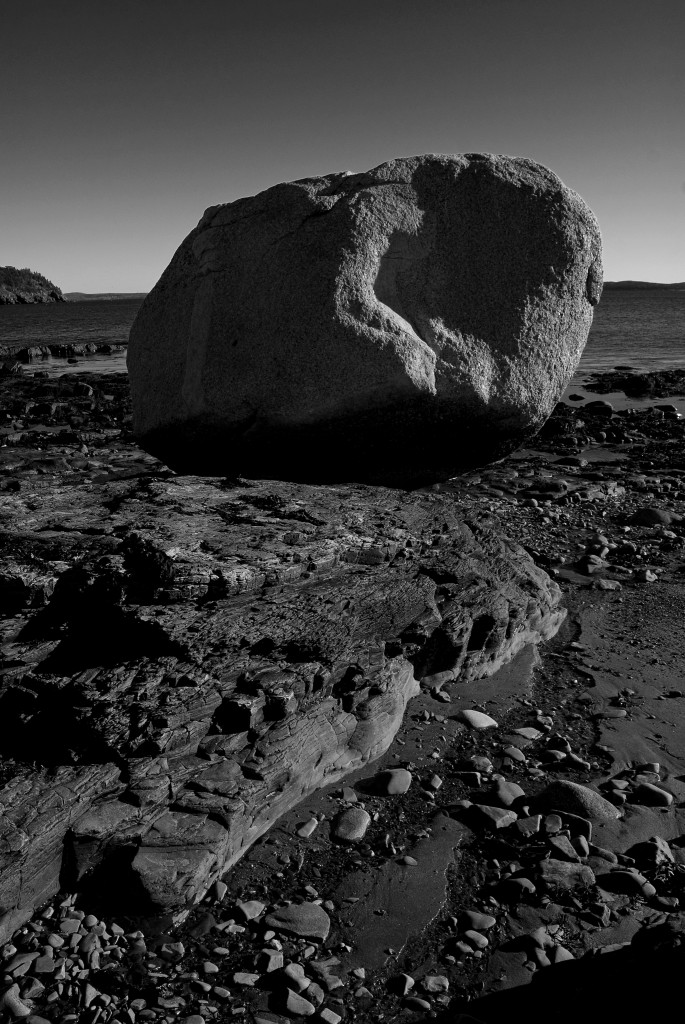 Nice, right? I think so too. I think the black-and-white conversion is spectacular, and it really reminds me of walking along the bay near The Bar Harbor Inn, and that's the best compliment I can give to a vacation photo.
Here are the photos of what I received from ZaZa Gallery. Please keep in mind that the lighting situation in my bedroom is not giving this product the look it deserves.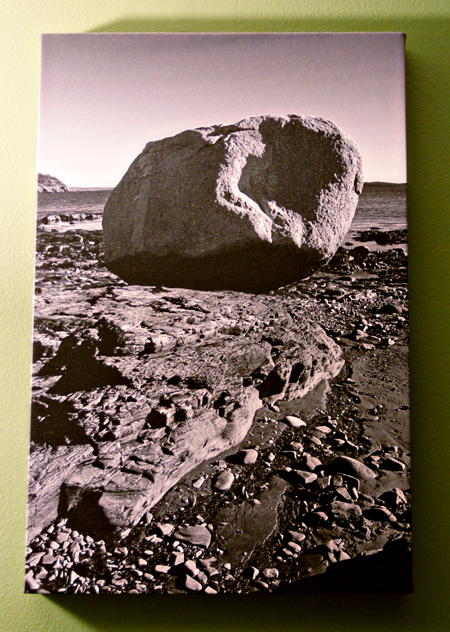 The canvas print of this photo looks really fantastic.  I have a CFL bulb in the bedroom lamp and the colors are off here, but I think you can still get an idea of the quality of this print, and I promise the color is correct in person.  I was slightly worried about the color because the tones in the original post are so rich, but it turned out so well.
You can see a closer view of the canvas print here.  The color looks better in this photo, and you can see the tight wrapping around the frame here as well.  The print came to me via FedEx in perfect condition.  The folks at ZaZa Gallery know what they are doing with regard to both creating and shipping product.
Thanks so much to ZaZa Gallery for the chance to try their product out for myself.  I'm thrilled with the results and was happy to link to them from The Daily Wishlist, as I intend on using their services again in the near future. The 16×20 canvas wrap print is available from ZaZa Gallery for $68 plus shipping and handling – there is a large range of other products, sizes and finishes available as well.
Disclosure: ZaZa Gallery provided me a 16×20 canvas print from their shop at no cost, in exchange for a link to their website. I was not asked to write a blog post about the canvas print I received.
{ Comments on this entry are closed }