Thanksgiving is just over a week away, and I've been in full Thanksgiving-prep mode, even though I will not be doing most of the cooking at my house.  My husband will do most of the cooking, and that's really better for everyone involved.
Last year, William made our turkey breast (no full turkey for just the 2 of us) with this recipe from Martha Stewart.
I did see this fabulous preparation that Tyler Florence presented on a recent Food Network special that I'm intrigued by, as I love figs and the glaze that he makes looks fantastic.  Here's the video:
So, in some further preparation for Thanksgiving, I found some cute and helpful items to make the holiday festive and fabulous.

Crate & Barrel Gravy Boat with Warmer, $12.95. Ambient lighting and warm gravy? Sounds good to me.
Crate & Barrel Turkey Brine & Brining Bag, $11.95. For those who like the idea of cooking, but want the easiest possible solution.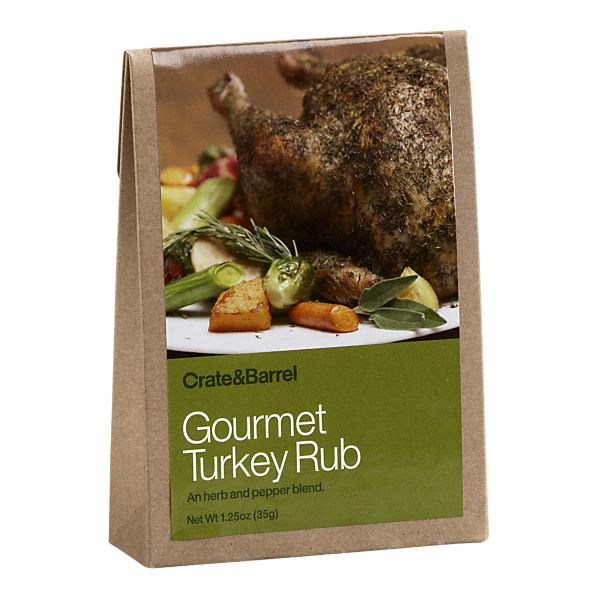 Crate & Barrel Gourmet Turkey Rub, $4.95. A continuation of the previous item, some assistance for those of us who aren't inclined in the culinary arts.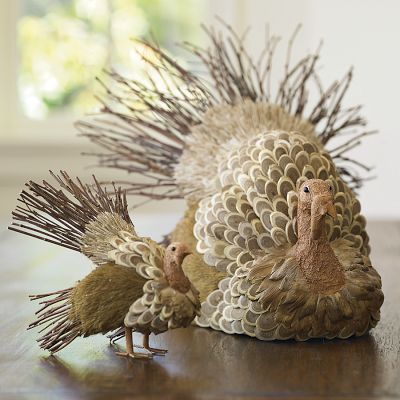 Williams-Sonoma Decorative Turkeys, $29.95 – $49.95. Classy-looking turkeys for your table, or other areas of the house. I quite enjoy literal decor such as this, so the turkeys are right up my alley.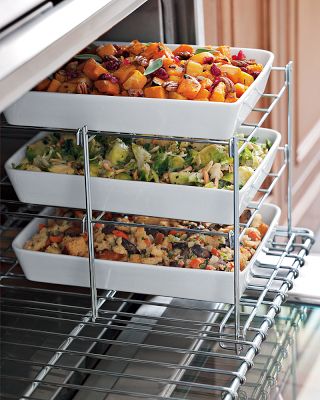 Williams-Sonoma 3-Tiered Oven Rack, $22. Perfect for cooking all 6 side dishes in the oven at the same time.
Writing this post has me even more excited for Thanksgiving.  I'd love to share Thanksgiving ideas and recipes in the comments – let me know what your favorites are!
{ Comments on this entry are closed }